Kevin Pietersen should probably stick to cricket…
I do realize that this may come across as harsh but Kevin Pietersens campaign against hunting tourism – which he likes to call "trophy hunting" – is based on childishly naïve assumptions and a massive lack of knowledge and practical conservation experience. Self-promoting campaigns like this are seriously jeopardizing decades of nature conservation. The potential consequence of a worldwide ban of "trophy hunting" as Pietersen is calling for is the permanent loss of habitat for millions of large wild animals and everything else living in the same areas. I am literally talking about Wildlife-Armageddon.
Why? Because the funds flowing in from hunting tourism is preserving enormous areas of natural habitat. In Pietersens home country South Africa alone private landowners have rewilded former cattle farms on an area twice the size of Scotland. On these 9,000+ private nature reserves funded by hunting, there is presently a population of 15-20 million large wild animals. Forty years ago – when rewilding began - the population of the same animals in the same areas was a little more than half a million. So hunting tourism in South Africa increased wildlife populations on private land 30-40 fold! That is a fact.
The white rhino – that Pietersen claims to love – numbers around 20,000 animals. Five decades ago there were a few hundred left. Then the SA government allowed private landowner to own rhinos and sell a few surplus animals for hunting. That changed the status of the rhinos from expensive to have on your land to profitable to have on your land. The population boomed – it really helped in saving the white rhino from extinction. Today the vast majority of white rhinos are privately owned. Most of them are still funded by income from hunting tourism. Without hunting tourism there would be very few – or none – southern white rhinos in the world today. That is another fact.
I am a hunter myself. You do not have to take my word for all this. There is plenty of solid peer reviewed ´scientific documentation from unbiased sources to support these claims. Real grown-up facts! The International Union for Conservation of Nature – known as IUCN – is a good place to start. This organization is the one that keeps track of the conservation status of all the endangered species on our planet, which results in the famous "red list". IUCN is based on the input from roughly 10,000 conservation professionals worldwide. All major conservation organizations and public institutions involved in management of nature in the world are IUCN members. That includes British organizations like Birdlife International, World Wide Fund for Nature U.K., British Ecological Society and indeed Michael Goves own people in the Department for Environment Food and Rural Affairs.
IUCN are very clear about the benefits of hunting tourism for nature conservation worldwide. The organization has published a briefing paper to explain things in further detail. It's titled "Informing Decisions on Trophy Hunting" and is freely available online. Right there is the documentation Gove is asking for. Directly from the world leading authority on nature conservation of which his own Department for Environment is an old member.
The big question is whether Gove is prepared to do the unpopular thing and listen to his own scientists or if he prefers to take the rather desperate route of populism and take expert advice on nature conservation from a passionate but completely uneducated and inexperienced ex-cricket player. You do the math.
Jens Ulrik Høgh
Nordic Safari Club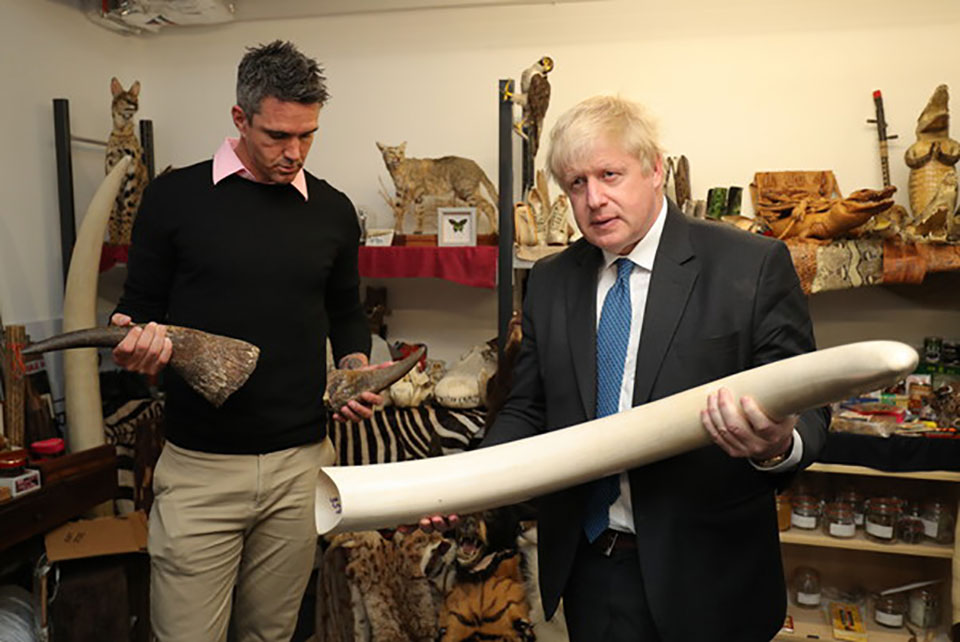 Published by Vintage Guns Ltd on