Auctioneers Holt's are offering free branded hessian bags to anyone who wants one. Ideal for piling in those empty shells after a hot stand at Brigands. Lesser mortals will find they work just as well in the pigeon hide for taking out your sandwiches and bringing home your empties.
In these days of increased awareness about the evils of single use plastic, I dare say some of these stylish bags will find their way into the supermarket aisles when the weekly shop is being done.
You will get a free hessian bag if you buy anything from Holt's, or you can simply turn up at Holt's office or one of their valuation days or auctions and ask for one.
If you want to buy some on-line, you can do so from Holt's on-line shop.
Holt's Andrew Orr said "It would be great if more emphasis was given throughout the trade to recycling, indeed the keen shooters among us already recycle by doing their own reloads - and Holt's are, in effect, recycling with our auctions."
If you want some re-cycled guns, Holt's next auction is in Kensington, in September.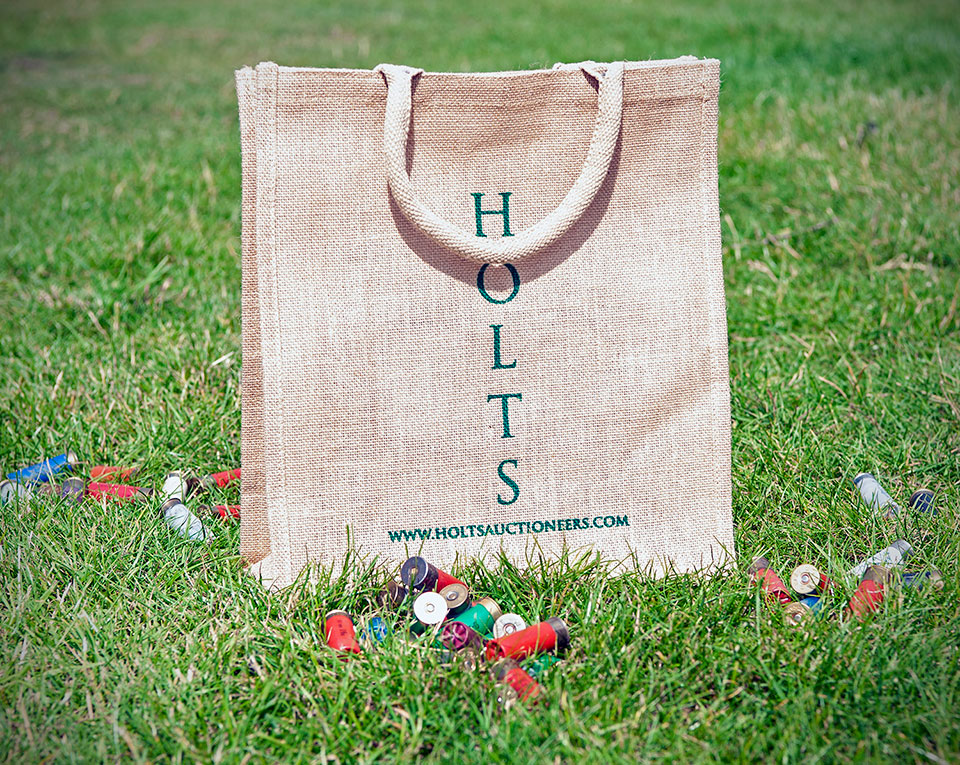 Published by Vintage Guns Ltd on