The following advertisement appeared on the Westley Richards blog in mid August:
'In Pursuit of a Gunroom Administrator to join Westley Richards.
As the new gun and rifle order book has grown so has the opportunities for new personnel at Westley Richards. We are now looking to find a Gunroom Administrator to join the ranks of the Gunroom team and hoping you at home can help.
Many readers will appreciate, to work for one of the finest and oldest surviving gun and rifle makers in England is a high honour. Therefore, as always, we aim to continue our strong tradition in hiring talented individuals, who will reflect the ethos of Westley Richards and are passionate about both the company and the industry at large.'
Routes into the gun trade for enthusiastic young men are few and far between. Some enter as gunmakers via an apprenticeship, others by family connection, follow their fathers into the business. Some do so by starting their own business and learning as they go.
Two of the younger managing directors in the business, Marc Newton of Rigby and Anthony Alborough-Tregear ('Trigger') of Westley Richards got their start as 'gophers' to the main men of their day; respectively, Paul Roberts and Simon Clode. Having learned their trade at the side of these big beasts, when the time came to step-up and take over the running of the company, both were able to do so successfully.
...some lucky twenty-something is about to land his dream job as Gunroom Assistant at Westley Richards.
Now, some lucky twenty-something is about to land his dream job as Gunroom Assistant at Westley Richards. 'Assistant' sounds lowly but if the right candidate proves competent, driven and passionate about the industry, he will find himself given as much responsibility as he can handle and the opportunity to work with top-line craftsmen, wealthy and knowledgeable customers and a sales and a management team that bows to no firm in terms of success and profitability.
If the future mirrors the past, twenty years from now, the new boy could be stepping into Trigger's shoes. In the meantime, the chance to shoot, travel, experience life and do something rewarding and different every day should not be overlooked.
Were I in my early twenties, I'd be beating down the door to Westley Richards in an effort to be considered for the job. I'm sure some ambitious young men reading this may be wondering how to go about applying. The answer starts with a visit to Westley Richards website and their 'Explora'blog, or look on the Westley Richards Facebook page and click on the 'Apply' button accompanying the advertisement.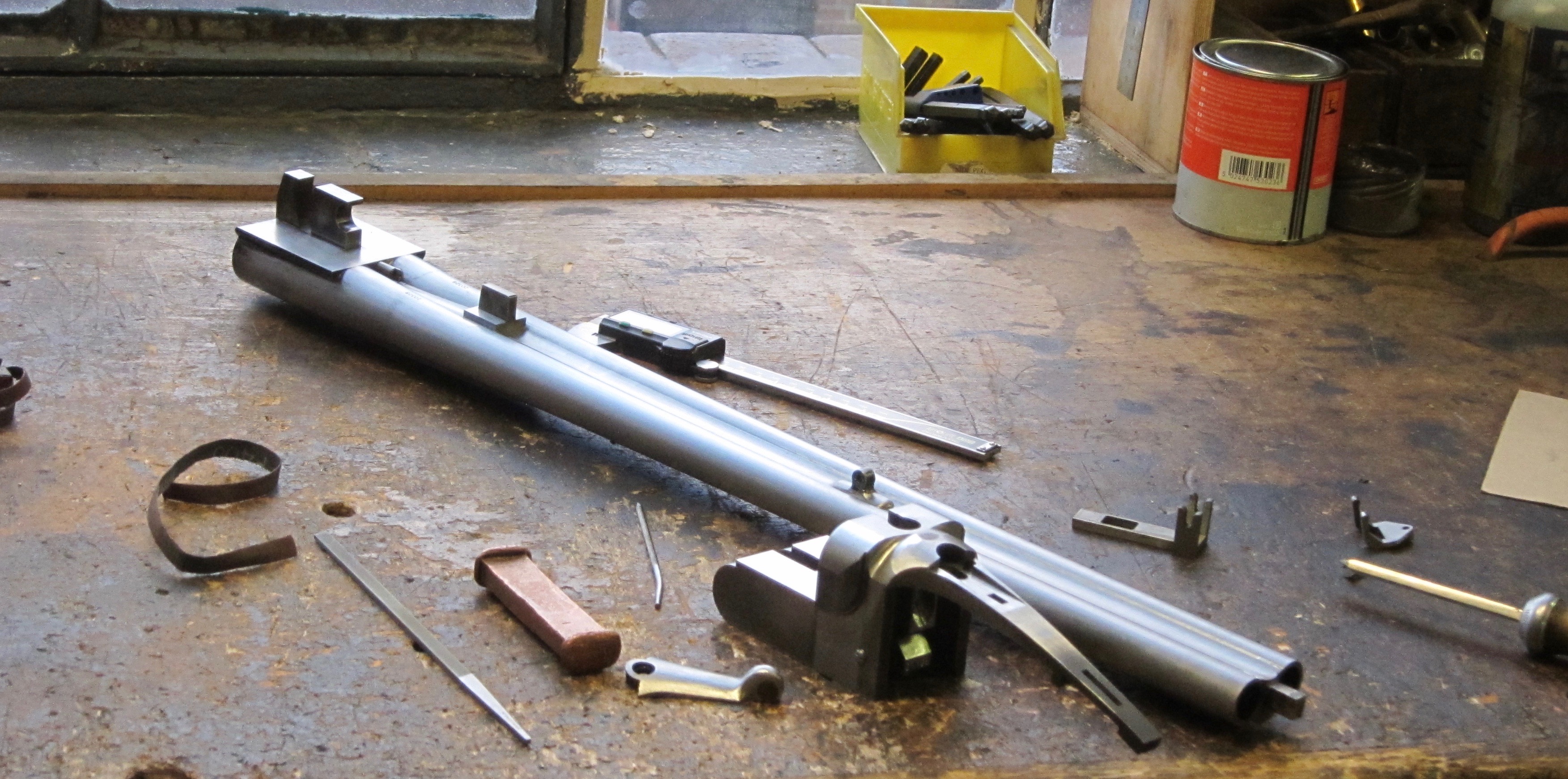 If you do, you will have to prepare for an interview with Trigger. He is plain speaking, direct and expects high standards but above all he wants to see preparedness, dedication, aptitude and character.
The standards at Westley Richards are very high indeed but it is no stuffy hierarchy. If you are smart, well-presented, observant, dedicated and good company, you will fit in.
Don't be shy, shine your boots, get your hair cut, mug-up on your gun-maker history and firearms knowledge and and head for Pritchett Street. Oh, and don't forget your Peaky Blinders cap - it is in Birmingham, you know!
Published by Vintage Guns Ltd on