The problem with professional models is that they don't know how to handle firearms.
When gun-makers want to organise a photo-shoot for their clothing or accessory lines, they invariably bring in a professional crew of models, creative directors, make-up artists and the other essential assemblage associated with a fashion shoot.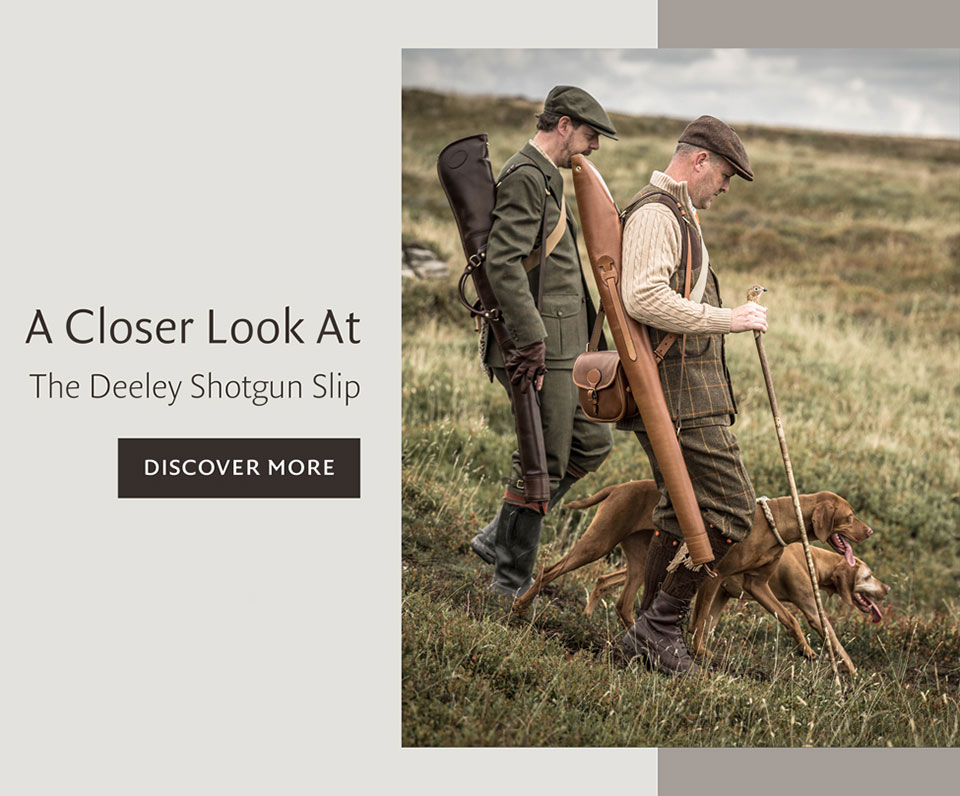 However, the target consumer is very likely an experienced shooting sports enthusiast and photographs of people looking like they do not feel quite at ease with the guns they are holding does nothing for the authenticity of the images used for promotional purposes, nor, by extension, for the clothes they are trying to promote.
When Westley Richards launched their new 'Skipton Tweed' line of clothing, in August 2023, they wanted to shoot the images on a grouse moor, in time for the Glorious Twelfth. They were keen for the photographs to look authentic and show the shooting suit in a setting that would convey its practical purpose.
That setting required the model to appear in a grouse butt and in a 'walked-up' situation, with a shotgun.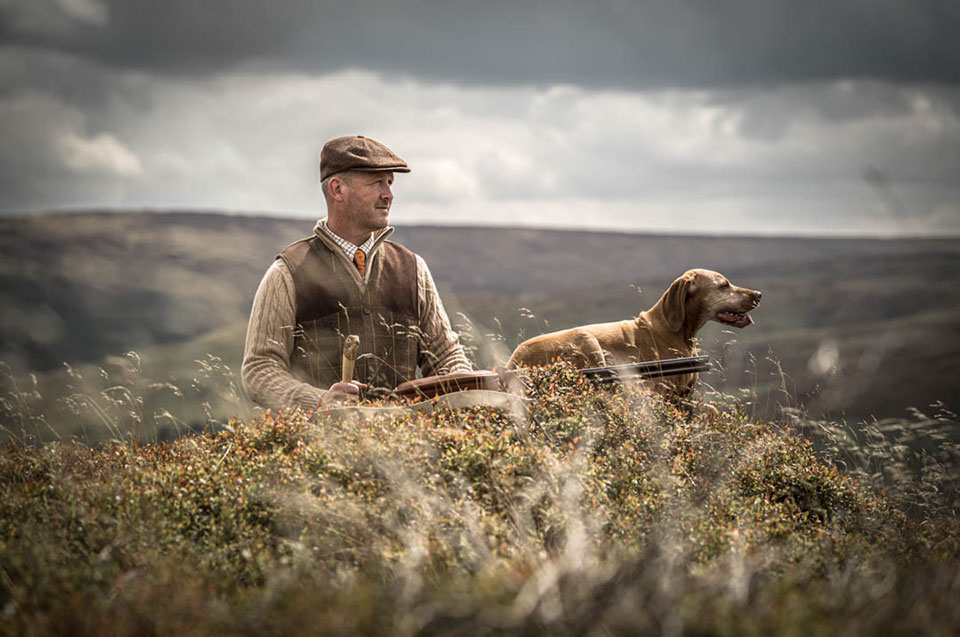 It was, therefore, decided to make use of an experienced grouse Shot, rather than a professional model, and Vintage Gun Journal Editor Diggory Hadoke was asked to step-in and model the range of products, which included a shooting suit, socks, garters, walking stick, cartridge bag, gun-slip and hat.
For good measure, working Vizsla duo Vesper and Worm, came along to add another layer of authenticity to the 'shoot day' theme of the photo shoot.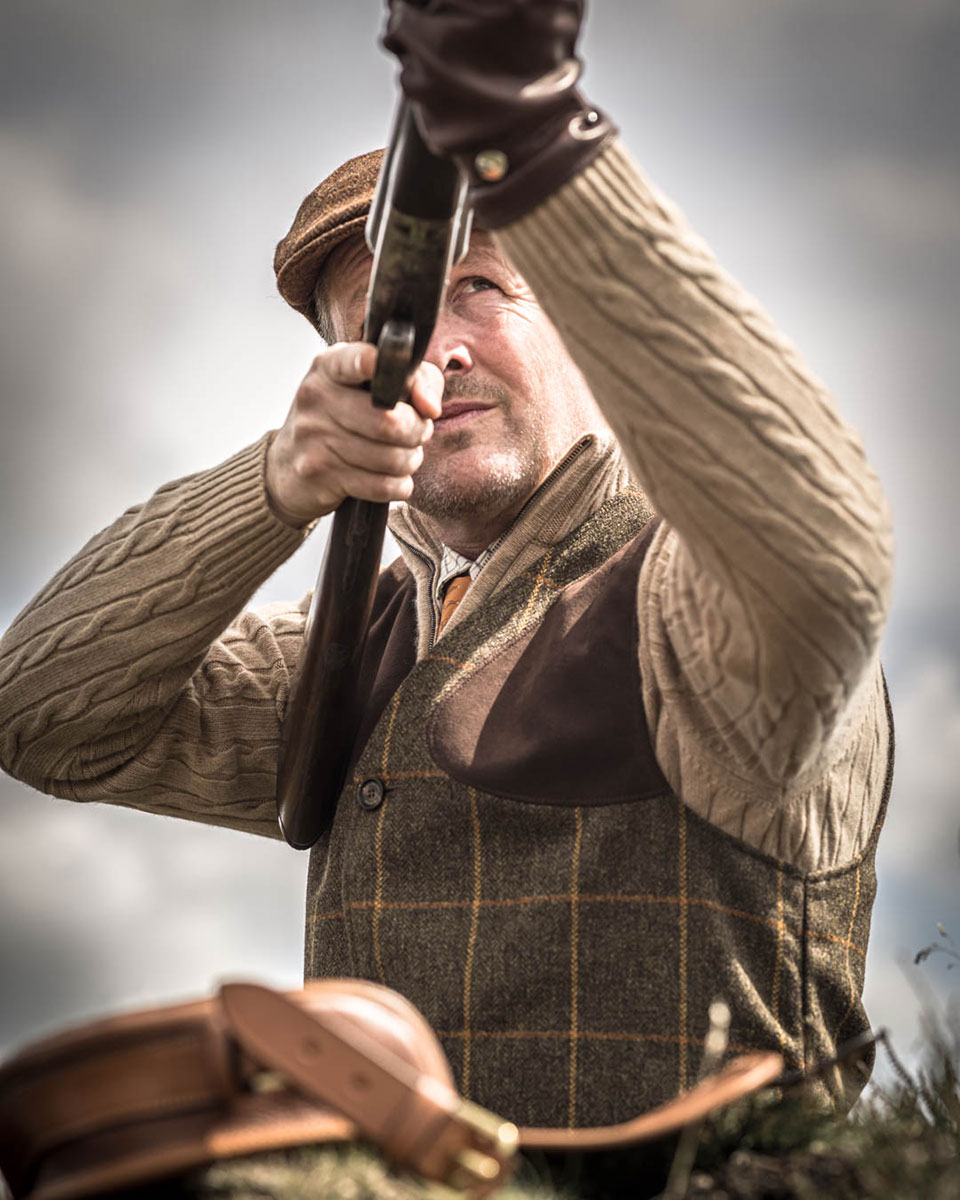 Ultimately, the customer will decide whether this plan of action pays dividends. Small details like this can be important in the image projected by a company promoting country sports.
The mood of the moor, the attitude of the dogs, the models looking comfortable in their surroundings and convincing in their handling of the equipment, all went towards making this an advertising campaign with a difference.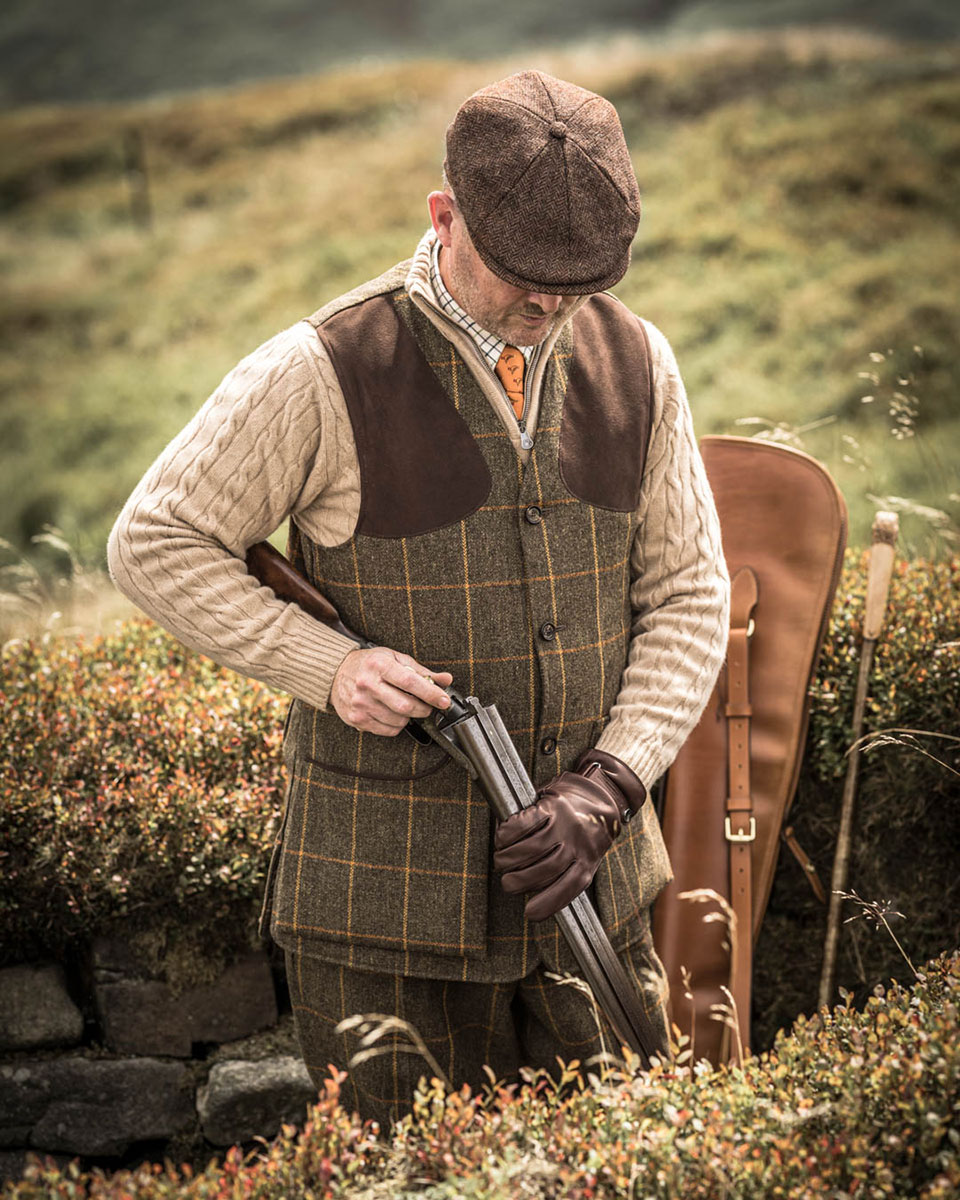 The Skipton Tweed range is available now from Westley Richards.
Published by Vintage Guns Ltd on