John Dickson & Son has started a new Owner's Club, open to anybody in possession of a Dickson gun of any age.
In an open letter to gun collectors, Dickson's proprietor, Jean-Pierre Daeschler, writes:
Dear Dickson Gun Owner,
You may have missed in our recent social media posts and mail shot that we have formed an official Owners' Club for people that own our guns. It is a free to join service which offers a number of benefits to you as a Dickson owner.
Discounts on products and services from our shop
Invites to exclusive Owners' Club events throughout 2020
Exclusive Owners' Club memorabilia
Dickson's have only built in the region of 6,500 guns, rifles and pistols to date, less than 1,945 of these are Round-Actions, so you would be joining a unique club.
It's free to join and all you need is your serial number to register.
Registration is quick and simple, using this link: DICKSON OWNERS' CLUB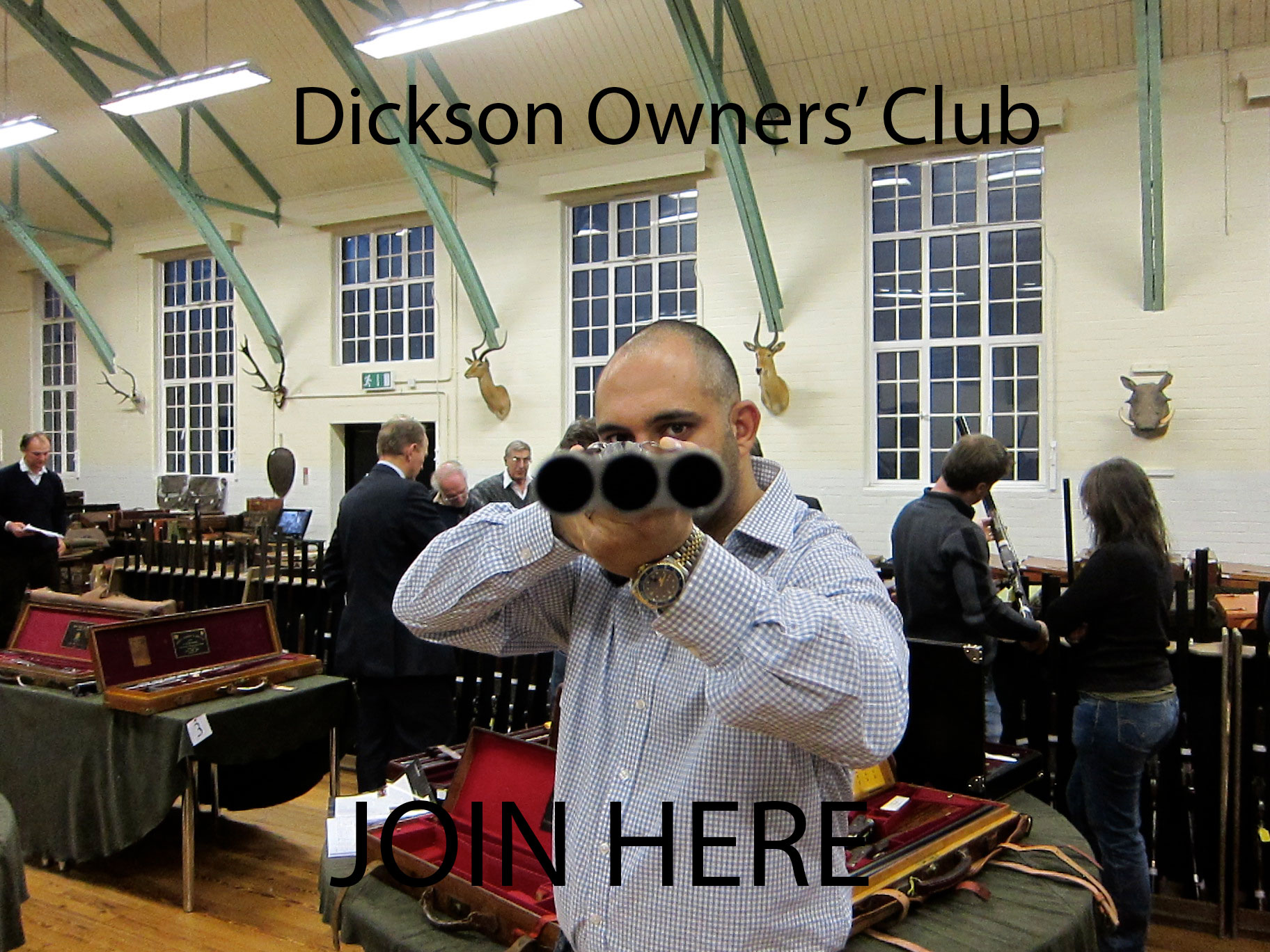 Published by Vintage Guns Ltd on