Holt's have re-evaluated their auctions in view of changes in buyer behaviour and will organise their December sale quite differently to their previous sales.
Holt's have been in London since the mid 1990s; first just off Sloane Square, then in Hammersmith. From there they moved to Blackheath and then to Kensington. The London locations used over the years have served them well but there has been a pronounced shift in the way people interact with the auctions in the two decades Holt's have been in business.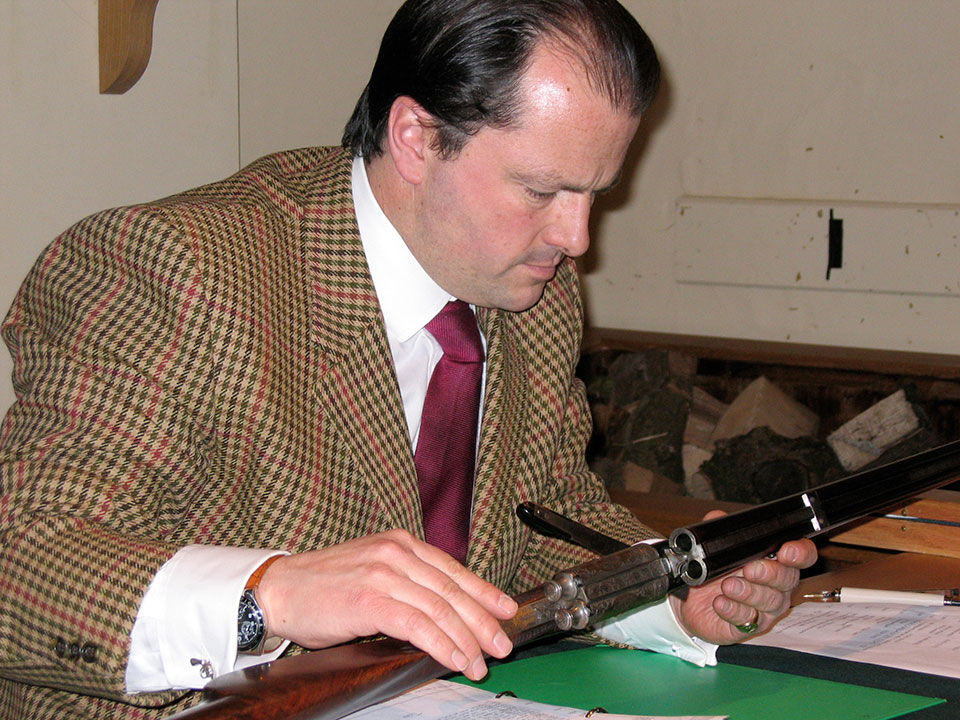 Back in the 1990s it was considered cutting-edge to have a colour catalogue with every lot described and photographed. Quality rapidly improved and soon Holt's had big, lavishly produced superbly photographed catalogues of a better quality than most published books on the subject. They then moved from magazine-type binding to fully bound hard-back books.
In tandem with the improvements in printed material, the internet began to gain traction and Holt's developed an effective website with illustrations of every lot. Internet bidding quickly followed and gradually improved. Currently, it is reliable enough to have taken a great deal of the bidding away from the auction room.
Attendance at the London viewings used to create a real occasion and drew large crowds. The numbers have steadily dwindled as people rely more on the high quality photographs available on-line, combined with condition reports from Holt's or independent appraisers.
In short, the culture has changed and buyers have changed. When the internet first appeared many people were wary of it. The gun trade is dominated by older men and twenty years ago the 'inter-web' was a technology too far for them to engage with. Today's fifty year olds were thirty when the internet boom took off and are far more comfortable with it. The result is internet shopping and internet bidding; not just from abroad but from the UK.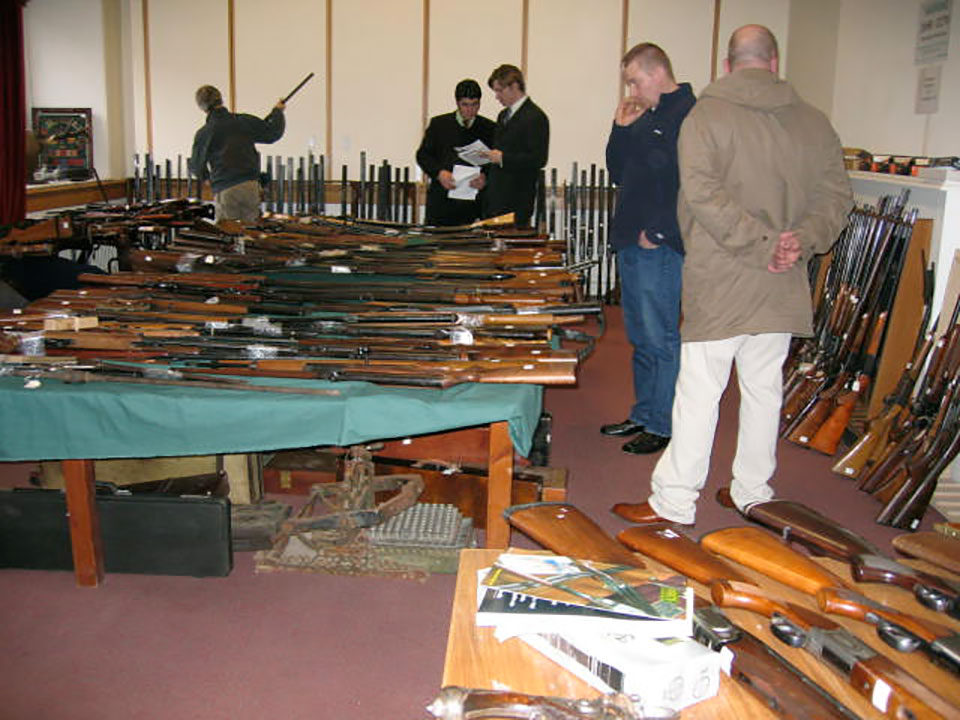 The conclusion is that viewing numbers are down, attendees at the live auction are reduced and yet, the London premises remains a very significant expense to Holt's. A big cost with a debatable return. So, Nick Holt has decided it is time to draw a line under Holt's time in the capital.
The new model is to host viewings in Norfolk, at Holt's premises on the Sandringham estate. Improvements are being made there to facilitate the greater number of visitors. Because of the print time required for the catalogue, Holt's will be able to offer a month of viewing days instead of the usual three days. Customers can drive to Wolferton and look at the main sale items, as well as those in the the sealed bids sale, which have been displayed for viewing in Norfolk for the last year, in something of a dry run.
This is a bold move and cannot have been an easy decision. It will save Holt's significant outlay over the year but will remove the opportunity for casual London-based buyers to come in after work and look at the guns. Norfolk is not on the way to anywhere, so requires a special journey. For some it may well be a fen too far but no location is good for everyone. I'd guess the saving in expenses made by leaving London will amount to close to £100,000 per annum, which is a nice figure to put back on your bottom line.
I'm guessing hotels and bed & breakfast establishments around Kings Lynne will be doing very well out of this development. I hope it works for Holt's too. Nothing in business stands still and Holt's have stayed at the top table of gun auctioneers by being adaptive and staying one step ahead. It looks like they are doing it again.
Published by Vintage Guns Ltd on (modified )