June saw Holt's return with a flourish and a full sale, held over two days on 21st and 22nd, with sealed bids following on and allowing a further couple of weeks for bids to arrive before announcing the results.
I visited the viewing rooms and Wolferton and saw a busy, contented team at work, the phone ringing every few minutes with an enquiry and visitors arriving and departing during the day. It was never empty nor was it ever too busy to see what you wanted to see.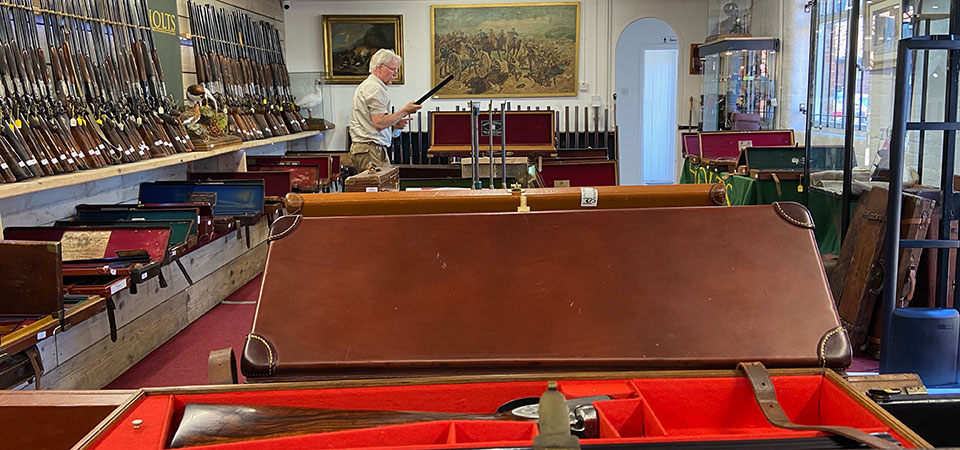 The range on offer was wide, with some big bore hand-cannon's from a prominent collection dominating visually and some top-end headliners in the shape of a Holland & Holland pigeon gun and a Purdey .577 of recent manufacture. The Purdey sold for £60,000 on the hammer, netting Holt's a tidy £18,000 in fees, less the taxman's take.
Browsing the racks always results in one or two that were not on the radar leaving an impression. A Lang & Hussey sidelock, non-ejector stood out, as did a good example of a Westley Richards early centre-fire with semi-pinfire hammers. Most crab-joint Westley's are worn or damaged but this one was basically sound and relatively little used. It eventually made £700, which was cheap. The Lang & Hussy made £1,500, which was very respectable and a very nice gun for the money.
There were Lee Speed rifles in all kinds of condition; from very good, down to totally ruined. These stalwarts of Empire did widespread service wherever .303 ammunition was to be found, though they were made in other calibres, including .375, one example of which Holt's had for sale with an upper estimate of £1,600. This was retailed by Holland & Holland and was a best-quality example of the various models on sale in the early 1900s. In its day, it would have cost about fifteen pounds. In the sale it made £3,600 on the hammer, which was very strong.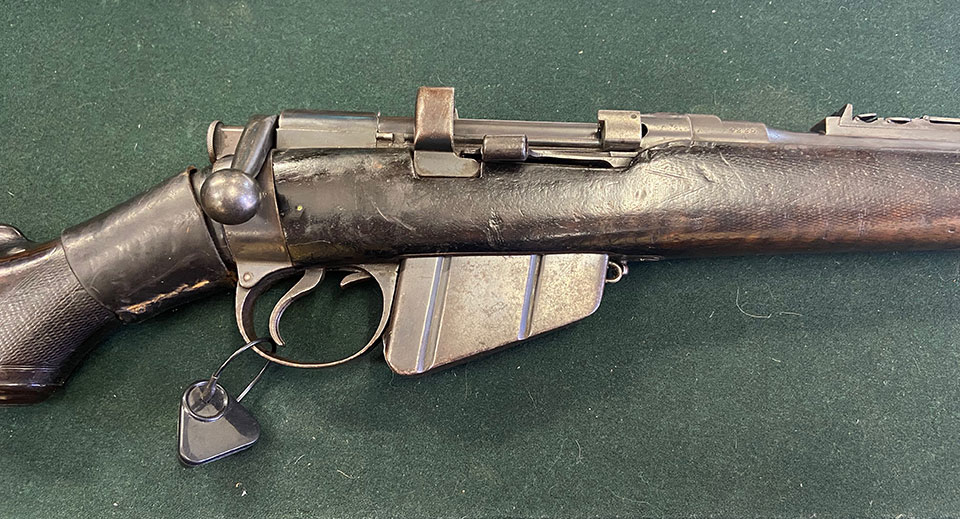 For India, where military calibres were banned in the early 1900s, BSA mad a Lee speed in 8mm. I don't recall ever seeing one but the .303 is common and has something of a cult following.
Spotting trends in the sales figures is inexact but something that does seem to be changing is the attitude of the market to guns with new barrels 'by another'. Historically, that has always made them difficult to sell. Originality is the preference, new barrels by the maker are seen as a plus by some, yet deter others but barrels carrying the name and address of a different maker have always been a turn-off.
The approaching spectre of mandatory steel shot for game shooting is causing some people to re-assess. If a gun has good, thick-walled, post 1954 barrels with 2 3/4" chambers, replacing the old, thin-walled, 2 1/2" chambered originals, many a buyer is thinking it could be the ticket to shooting 70mm standard steel loads on the game shoots he enjoys.
A re-barrelled Holland & Holland 'Royal' 12-bore of this type sold at Holt's for the upper estimate to £5,000, which was £2,000 above reserve. With commission added, this cost the buyer £6,500. It was also re-stocked. So, non-original guns with steel shot potential are starting to stir in the market. I would not be surprised to see this trend continue.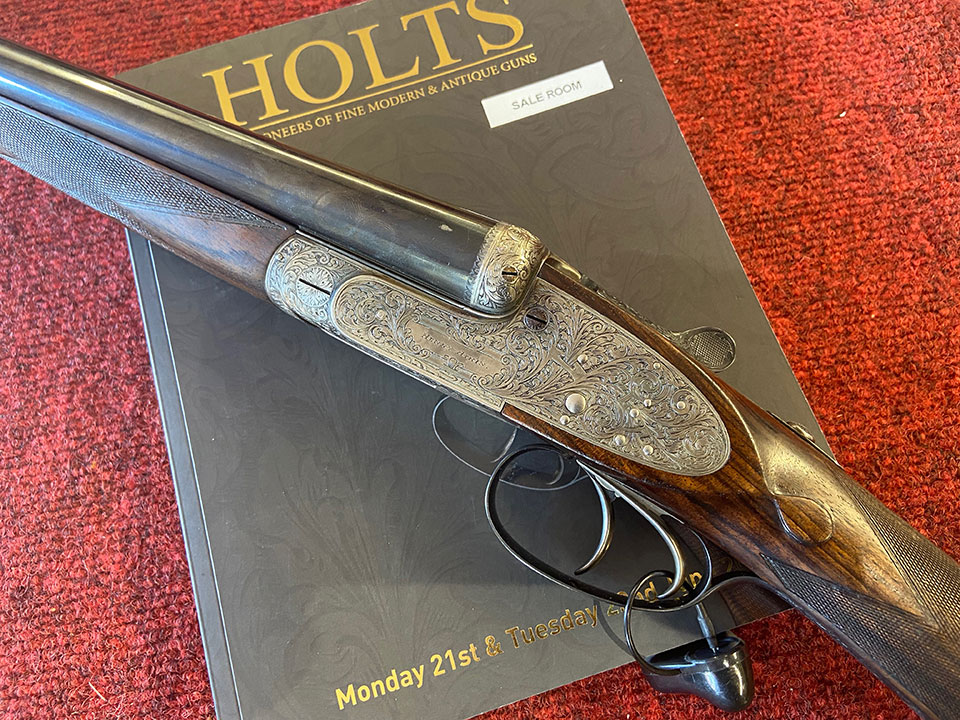 Another surprising observation was the success Holt's had selling 'normal' sidelock ejectors, which have been rather stagnant lately. The market for small bores and heavy live-pigeon trap guns has held up but the average light-to-mid-weight 12-bore (in the range of £6lbs 2oz to 6lbs 9oz) has been slow to move, especially if not by one of the most famous London names.
However, the figures for Holt's in June indicate a steadying of this particular ship, which runs counter to the wider trends of late. They achieved hammer prices of £15,000 for a Purdey sidelock ejector, £11,500 for a Holland & Holland 'Royal' from a reserve of just £5,000 and £6,000 for a Lancaster 'Twelve - Twenty'.
The prices for big bore wild-fowling guns continue to settle into a 'new normal'. A decade ago the prices for these were sky-high. Sellers today are having to adjust their expectations. The demand has declined and supply is high. This makes it difficult for auctioneers as they have to try and convince the seller their estimate is reasonable, even if disappointing.
Holt's seem to be getting it right. A 4-bore by Alan Myers made the high estimate of £7,500, while a Greener double 8-bore Facile Princeps (with extra 10-bore barrels) made mid-estimate £6,000.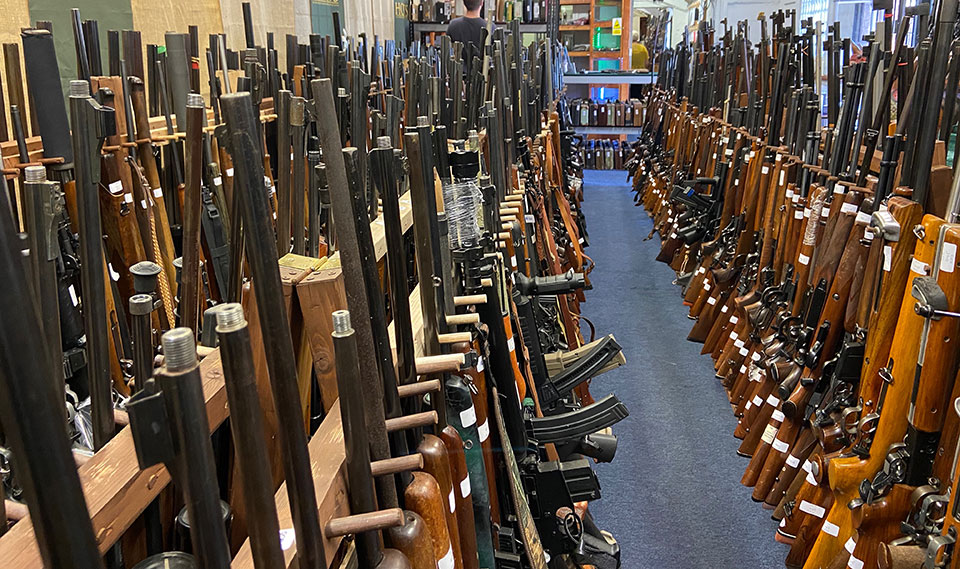 There are always a few surprises. Small bores continue to attract buyers, with a Watson Bros 28-bore boxlock ejector rising from its £1,500 reserve to eventually cost the buyer £9,100 once all fees were calculated. A nice Westley Richards .577 falling block rifle achieved a solid £8,000 on the hammer from a £3,000 reserve.
However, the shock of the sale was Lot 450; a pair of Tula Arsenal flintlock holster pistols. From a reserve of £5,000 they rose to a final bid of £27,000, meaning a final invoice of £35,100 to the buyer, including a hefty £8,100 in fees and taxes (Holt's charge their buyer's commission and VAT is added to that figure, though not the sale price of the gun).
The entire sale had reached about one-and-a-quarter million in income by the close of play, with a few after-sale deals being thrashed out by telephone afterwards. The unsold lots are now on-line and can be bought through the Holt's web-site at fixed reserves. Meanwhile, the Sealed Bids sale continues to be available for viewing and bids can be left on-line until July 1st.
Keen observers will have noted that several lots at Holt's were guns that had appeared in recent auctions by others. A Purdey .360 BPE, once the property of a maharajah, made £11,000 from an estimate of £6,000-£8,000, A Rigby .275 take-down made £4,600 and a Henry Atkin that was ordered in 1947 by famed gun writer 'Gough Thomas' (G.T. Garwood) exceeded its top estimate to make £10,000 on the hammer.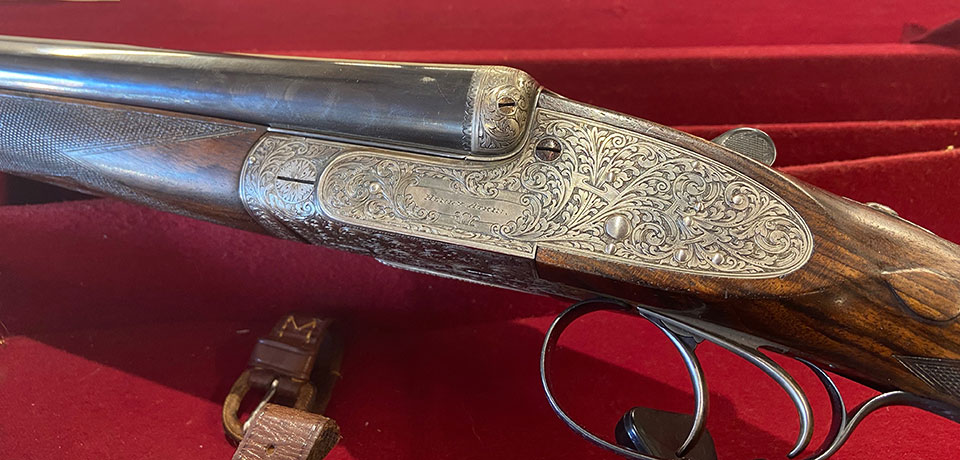 The market really is fickle and it is sobering to see how common it is for a gun to sell strongly in a room, then make considerably less when re-sold shortly afterwards, or for the reverse to happen, with a gun failing to sell for £5,000 in one sale, then making £10,000 in another sale a few months later. If you can spot the potential and dive-in when the time is right, there is good money to be made. However, it is a risky game to play and few have the skills and knowledge to predict this kind of fluctuation.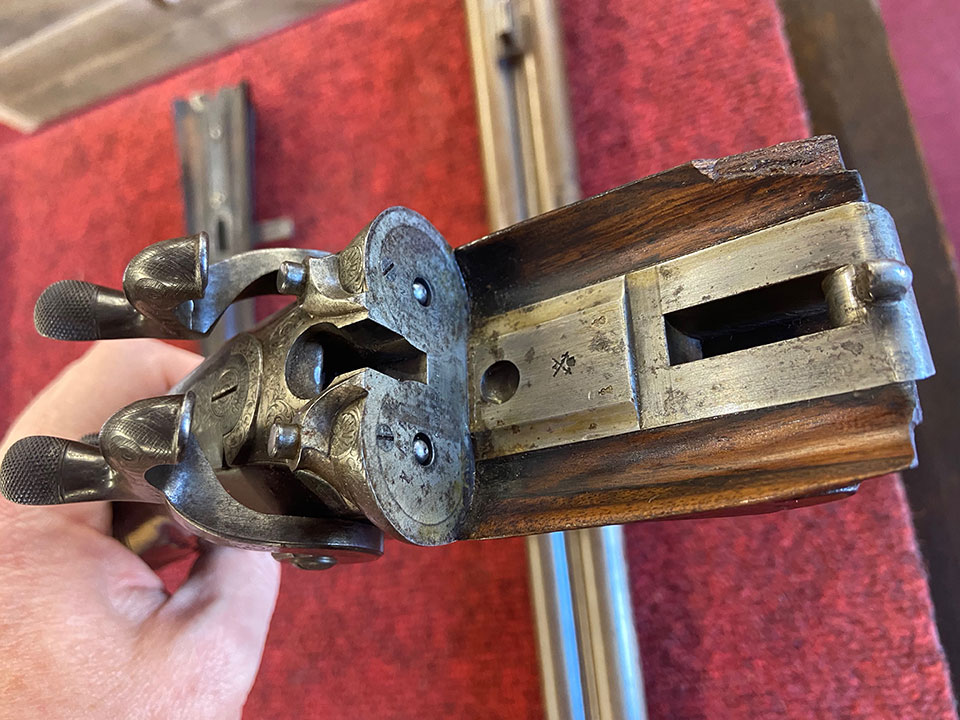 Published by Vintage Guns Ltd on