Holt's December auction was the first to be held in Norfolk and grossed nearly £1.28 million pounds. It clearly demonstrated the importance of adapting to the needs of your customers. The faith the gun buying public have in HOLTS' condition reports gives people confidence to buy online.
The decision to hold the sales in Norfolk was guided by statistics which showed that nearly 80% of lots had been selling either online, over the phone or via commission. With the refurbishment of their premises on the Royal Sandringham Estate in Norfolk, and a new saleroom location a stone's throw from the armouries, HOLTS are now well placed digitally to auction guns and accessories to suit the habits of modern buyers.
In the main auction of 'Fine, Modern and Antique Guns' it was interesting to note that the pairs of shotguns and double rifles were selling particularly well. A quartet of Churchill 12 bore sidelock ejectors achieved £16,000, and a pair of 20 bore sidelock ejectors by highly regarded French maker Lebeau Courally made £20,000. In the double rifles section a .300 H&H Magnum double rifle by James Purdey & Sons made £25,000, and a .470 Nitro Express double rifle with three sets of barrels (.300 Win Mag and a set of 20 bore shotgun barrels) by Scheiring made £20,000.

The antique gun market continues to remain buoyant with a Nock flintlock volley gun reaching a hammer price of £10,000. Great interest was generated by a Webley .455 semi-auto Fosbery revolver which nearly doubled its top estimate eventually selling for £5500.
Having listened to valuable feedback from their clients worldwide, HOLTS next auction will be held over two days in March in Norfolk:
Monday 23rd March 2020: Antique & vintage guns & accessories, taxidermy, books, edged weapons & militaria
Tuesday 24th March 2020: Modern, sporting guns and accessories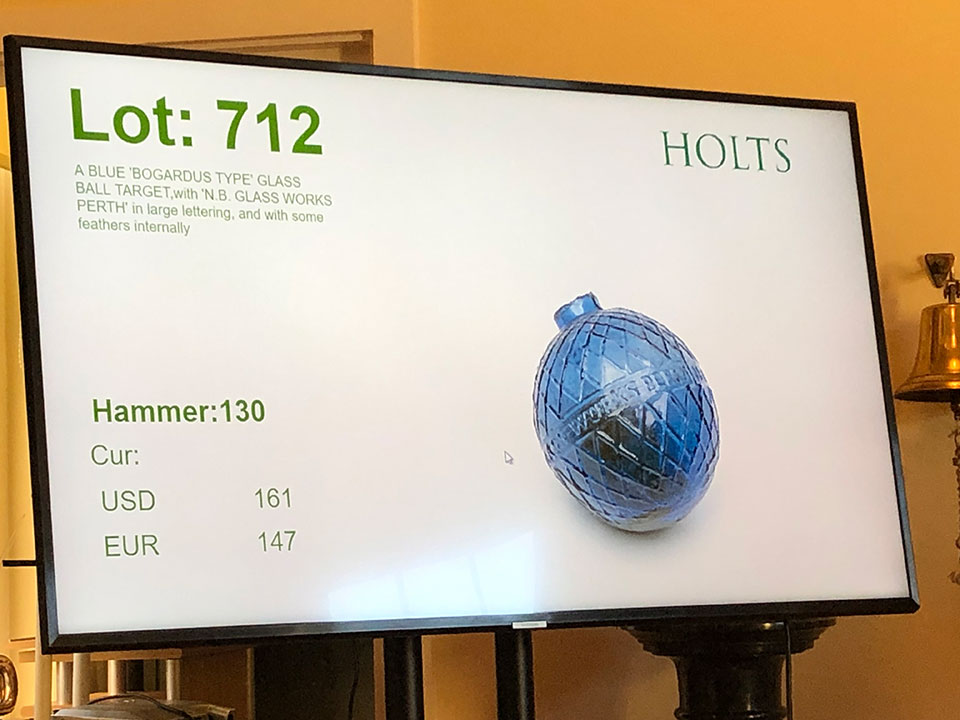 Published by Vintage Guns Ltd on