This paper and ink label for William Dempsey is notable for the Royal Warrant of the monarch.
Dempsey was clearly a practical gunmaker, prepared to repair guns on site. Great Britain Street in Dublin is now called Parnell Street. The label dates form around 1825 and would have been pasted to the wooden box in which a pistol or pair of percussion pistols was delivered.
Dempsey was located at 192 Great Britain Street from 1823 until 1839.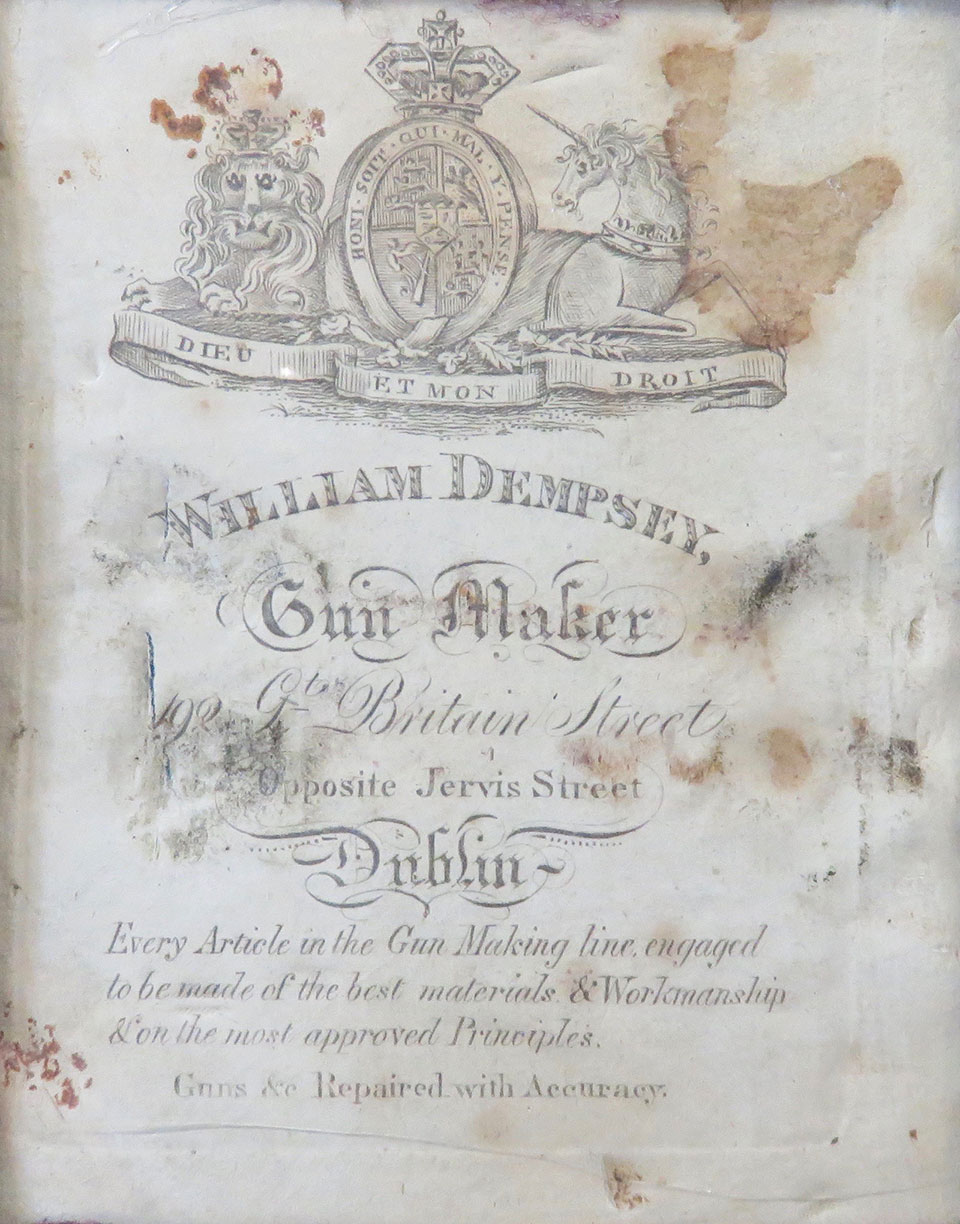 Published by Vintage Guns Ltd on