E.C. Hodges was best known as a maker to the trade, specifically as the patent originator and maker of hammer guns for Stephen Grant.
He did make and sell a small number of guns bearing his own name, holding prestigeious addresses in London's West End. To date we know of the existence of only twenty-eight Hodges branded guns.
Thsi paper and ink label is the onlky one in existence to the best of our knowledge. Nobody we know has seen another.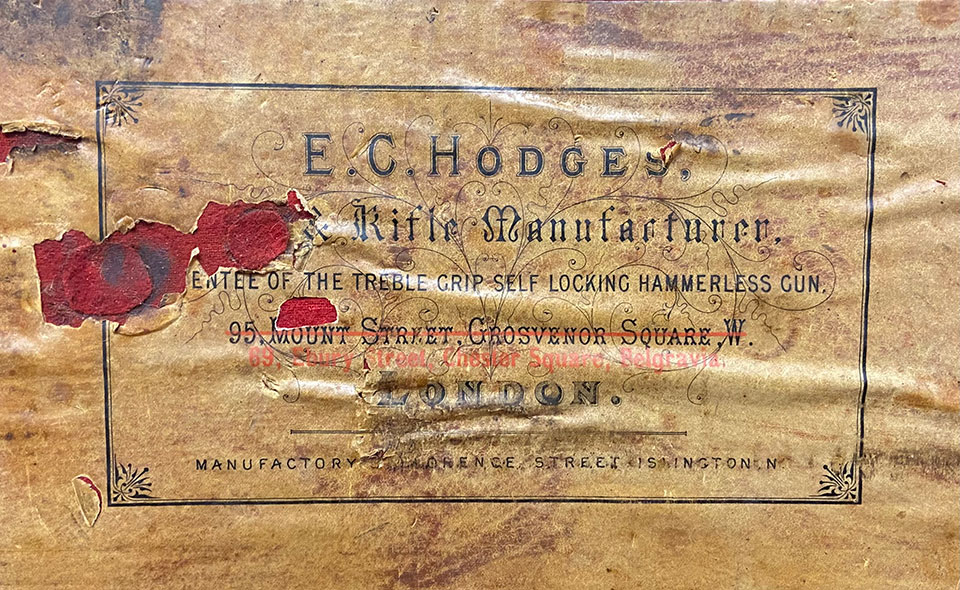 This label is dated quite reliably to 1881, the year Hodges moved from Mount Street to Ebury Street.
Published by Vintage Guns Ltd on (modified )