Any phone call resulting in the chance to buy a nice hammer gun is welcome and when I got a call last month from a chap saying his father had left him a Stephen Grant a few years ago and that he now wanted to sell it, my interest was, naturally, aroused.
We arranged a meeting and out of the gun slip came a bar action hammer gun in apparently good condition but it did not look like any Stephen Grant I had ever seen.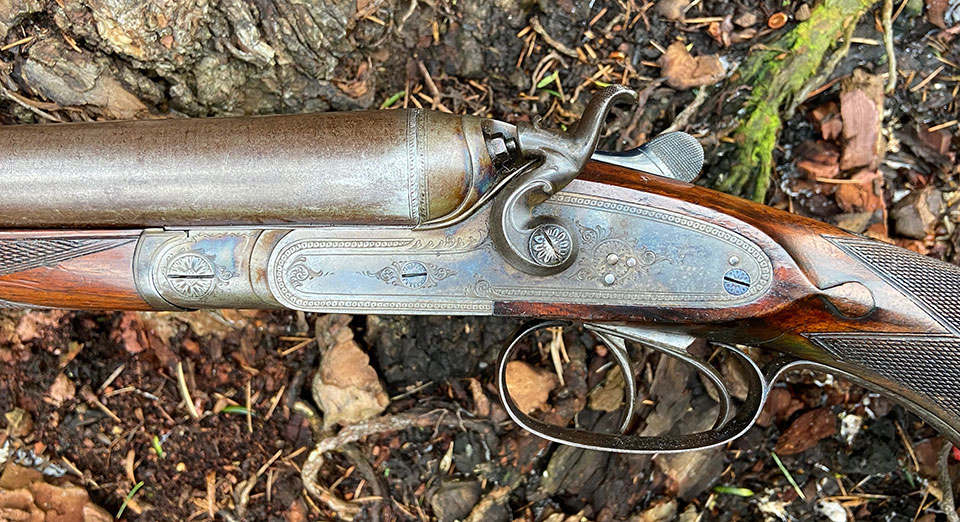 Nothing is engraved on the locks by way of maker' name, so I looked at the rib. Sure enough, it read 'Stephen Grant', with the correct address of 67A St. James's Street, London. The barrels are Damascus, of fine quality, and look exactly like those one would expect a Stephen Grant hammer gun to sport.
The serial number dates the gun to 1885 and many would assume this is, therefore, an 1885, Stephen Grant, 12-bore, in good condition. However, the lock and stock style is atypical and the quality not what one would expect from a maker of Grant's pedigree.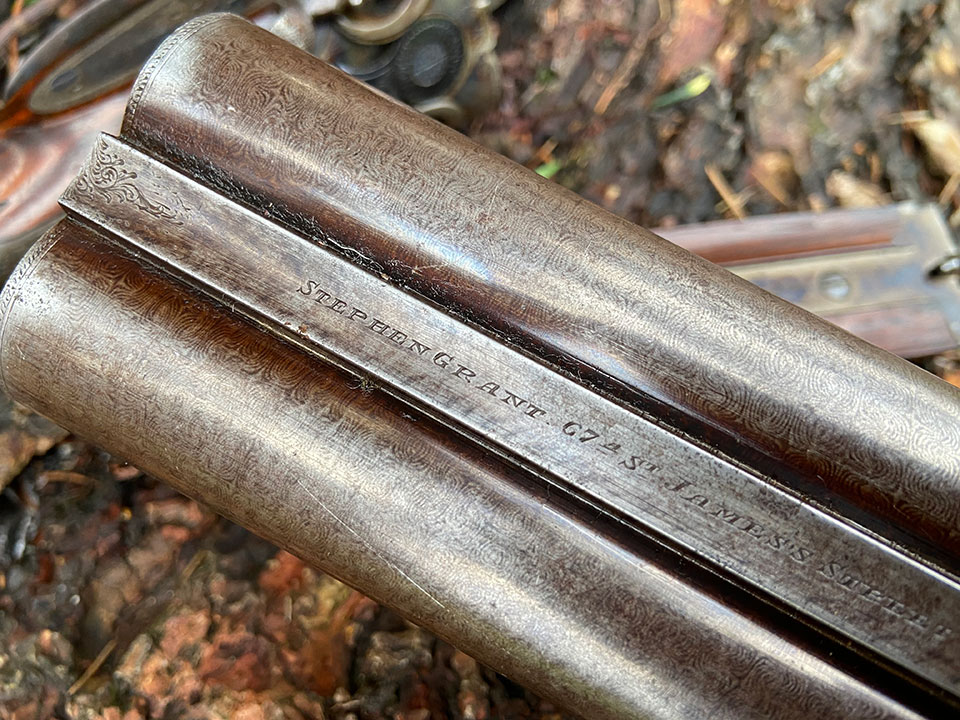 Stephen Grant made very few hammer guns of less than best quality. Even those with simpler engraving are of the highest build quality. While nicely made and retaining a lot of original colour hardening, this gun simply does not match Grant's standards. Yet, the barrels are exactly what I'd expect to see on one.
On closer inspection, the lumps show a drilled hole where a rotating cam would normally engage with the extractors. It is no longer there and the extractor action is totally different, acting on a stud on the knuckle.
The answer? I'd put money on the barrels having been fitted to a new action. It is well filed-up and the fences angle in to a very well shaped shell to begin the line of the rib. It has all been done very nicely. Perhaps this was an 'in the white' action that someone finished and stocked to fit the barrels. The bar sports London View marks from the Proof House and the barrels show re-proof marks dating post-1925.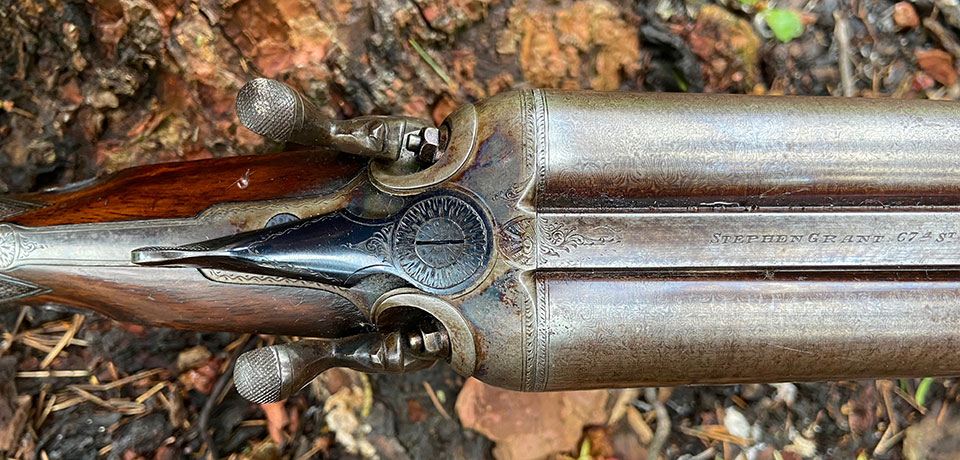 The forend wood has been done to match. Inletting, wood-to-metal fit and chequer is all of a decent standard and it has an Anson pushrod release.
The semi-pistol grip stock has dark lines running lengthwise, not fancy but attractive and the colour is a nice deep red/brown. It even has a nicely fitted and engraved heel plate. None of the pins or screws look like they have been worked and they line up correctly. The woodwork, locks and action look like they have seen very little use.
This seems like a lot of work to put together to accommodate an old set of Damascus barrels. Yet, there is the evidence. As Sherlock Holmes observed; once you have dismissed the impossible, what you have left, however improbable, is the truth.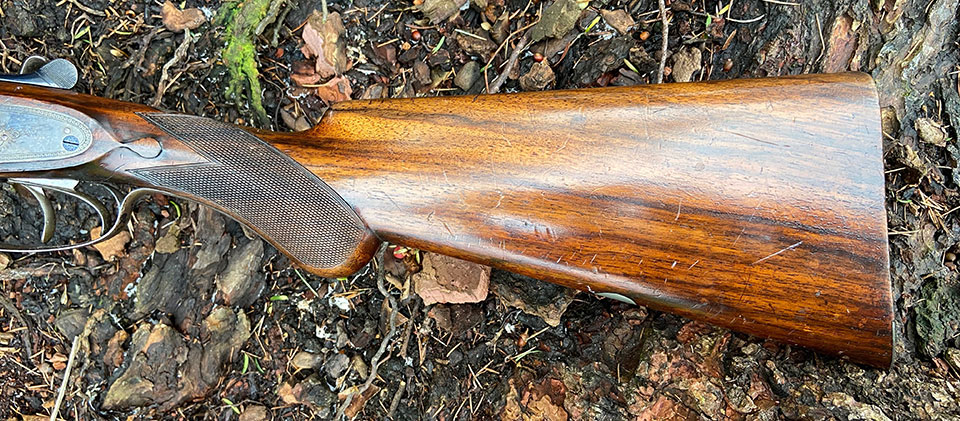 A set of old, worn, but good Damascus barrels on an essentially new, lesser quality, later, action with stock and forend to match.
It looks like someone decided the (not inconsiderable) cost of a set of barrels could be saved by re-using these and building a new gun around them. They measure very well (over thirty thou') and they have been shortened; now measuring 26 1/2".
The barrels would have been 30" originally but shorter lengths were fashionable from the 1930s until well into the 1990s. Several makers made a speciality out of certain lengths: Churchill with his 25" 'XXV' guns and Cogswell & Harrison with 27" as a preferred length. Much of the gun trade settled on 28" as ideal but the peculiar 26 1/2" length was most closely associated with Holland & Holland, who named their short gun the 'Brevis' and favoured this.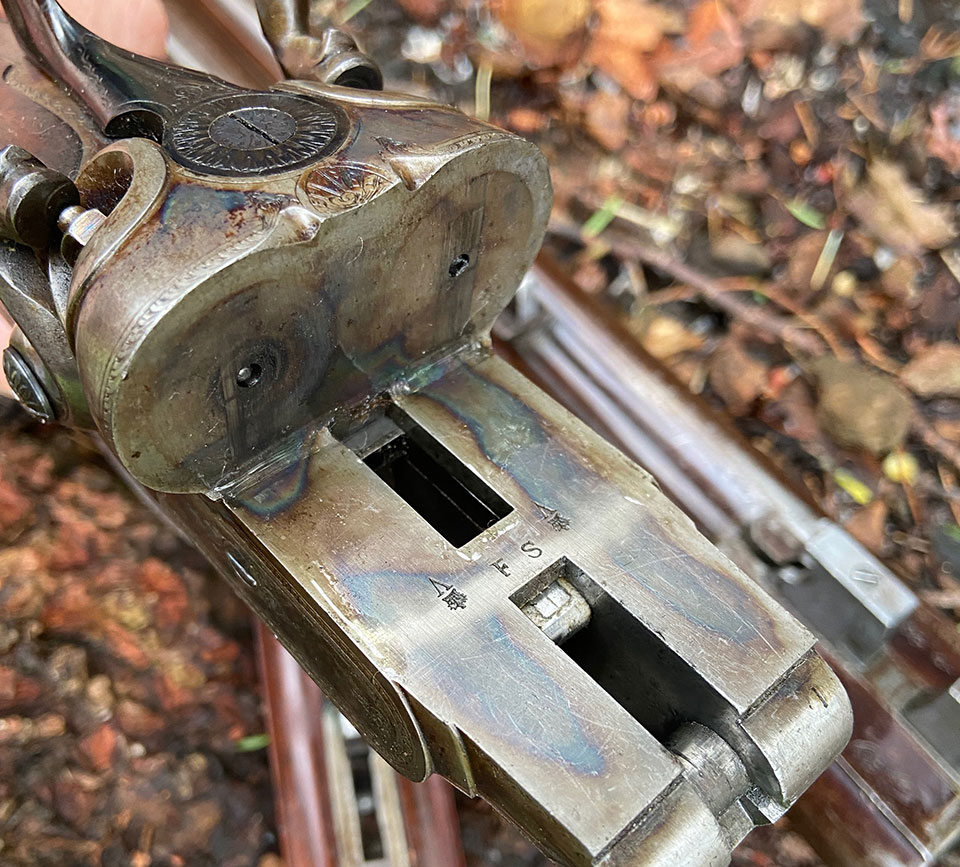 The vogue was for light, fast-handling guns and 30" barrels were seen as old fashioned.
What we have here is not especially light or whippy. It feels solid in the hands but shoots nicely. It has 2 1/2" chambers, nitro proof marks and it is in very good condition. There is no reason to think that it would not be a great field companion for someone for a lifetime of fun.
However, it cannot honestly be described as a Stephen Grant, even if the barrels do say it is. Good Stephen Grant hammer guns command high prices. I handled one recently for a customer who had paid over £7,000 for one at auction. So, what value to put on this?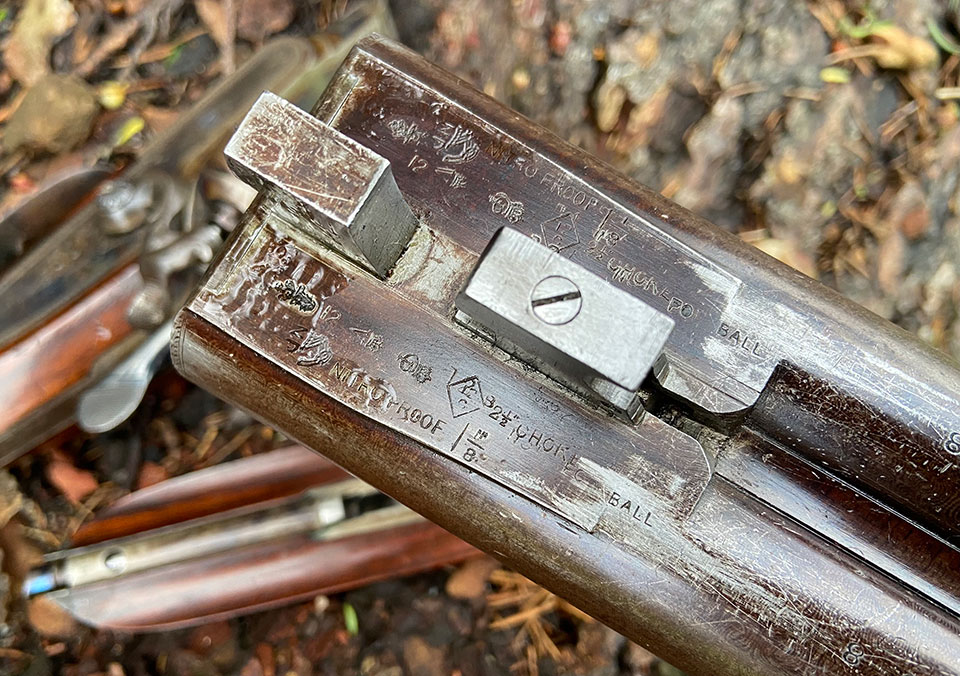 If it had no Grant association and was a Birmingham trade gun, or by one of the many factories turning out all grades of gun, based on quality and condition, it should be worth £1,500. How does the Stephen Grant name on the barrels affect this? Only the market will tell us that, when it sells.
Published by Vintage Guns Ltd on (modified )