This yellow tinged paper label was attached to the lid of a pair of Purdey hammer guns.
It bears the Royal Warrant of the monarch (Queen Victoria) and the address 14 1/2 Oxford Street. This was Purdey's address until the move to Audley House in South Audley Street in 1883. He had been there since 1826.
This particular label includes the style '& Sons', first applied when James and Athol Purdey became directors. It was in use from 1878 until 1882, so is quite rare, having had a life span of only five years.
The poor quality of this label suggests it may be an old copy, though the ink-pen note on the top corner for 'Schulze' powder would date it to the very early 20th century at the latest.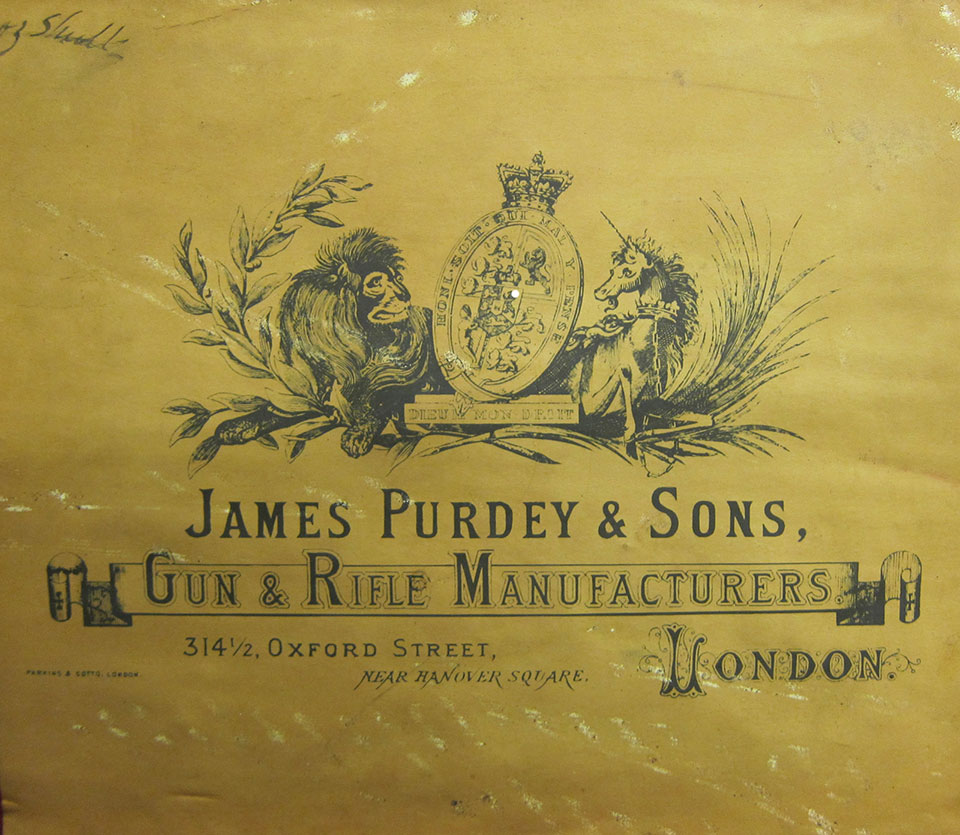 Published by Vintage Guns Ltd on