Henry Atkin left Purdey in 1866 to work for Moore & Grey. He left that company in 1877 to go into business on his own account.
18 Oxenden Street was his first address. In 1890 he moved to Jermyn Street. So, this is a very early Henry Atkin label, dated to the 1877-1890 period. It remains in very good condition.
The label is paper with black ink and is pleasingly decorative with its six diferent type faces and scroll decoration.
Interestingly, Atkin displays the coat of arms of the monarch, suggesting a Royal Warrant early in his solo career.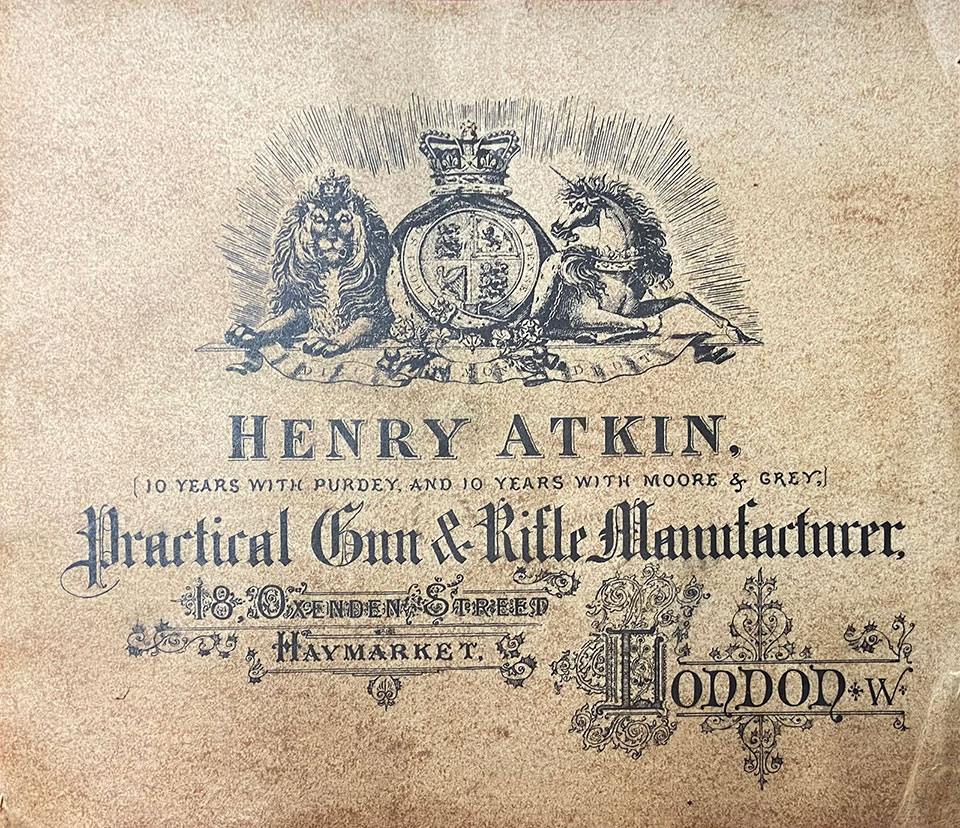 Published by Vintage Guns Ltd on (modified )