This paper and ink label with the 72 St James;'s Street address in pride of place at the top dates from the days when Rigby maintained premises in London and in Dublin, where the company was founded. That period lasted from 1866 until 1892, when the Dublin shop was sold.
The coat of arms of the monarch indicates royal patronage and the claim 'Patentees' does not specify which patents the firm refers to but the Rigby/Bissel 'verical bolt' was in use by the early 1870s.
The firm left 72 St James's Street in 1907.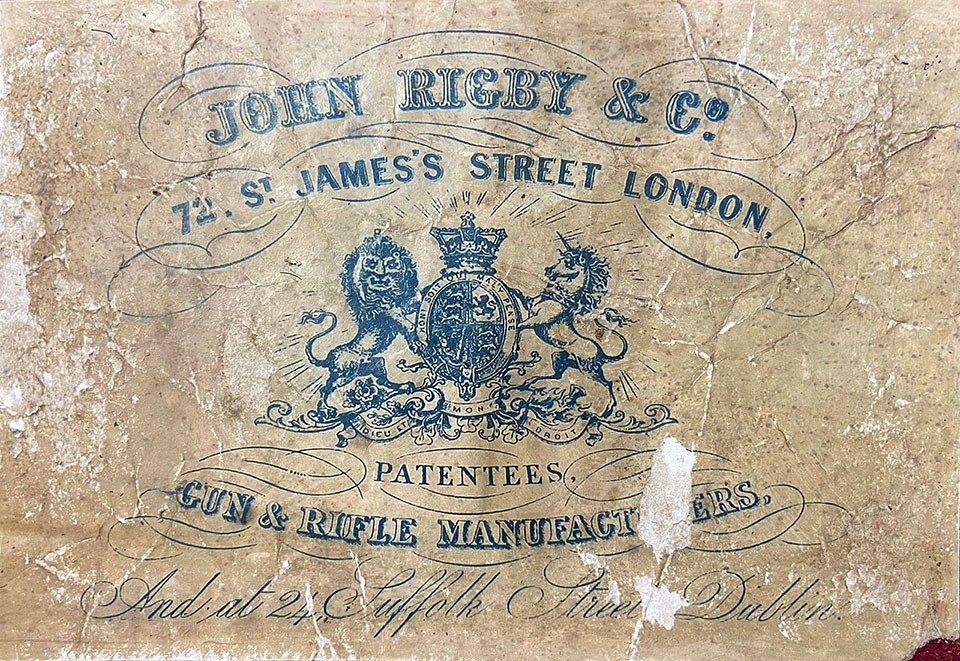 Published by Vintage Guns Ltd on (modified )