This pictoral, paper-printed label from Linsley Brothers attests to their range of interests, including the practical nature of their gunmaking business.
This usually indicated that the shop was home to a bench-trained man or team who actually worked on (or made) guns, rather than being purely a retail premises.
The shop also dealt in taxidermy and furs.
Linsley Brothers was establihed, as the label states, in 1780 (by John Calvert). The company traded in Leeds until 2000, with several changes of address. They also had premises in Bradford from 1901 - 1913.
Thsi label with teh telephone number included, but no address refers to teh sale of hammer and hammerless guns. It probably daets from ten years either side of World War Two.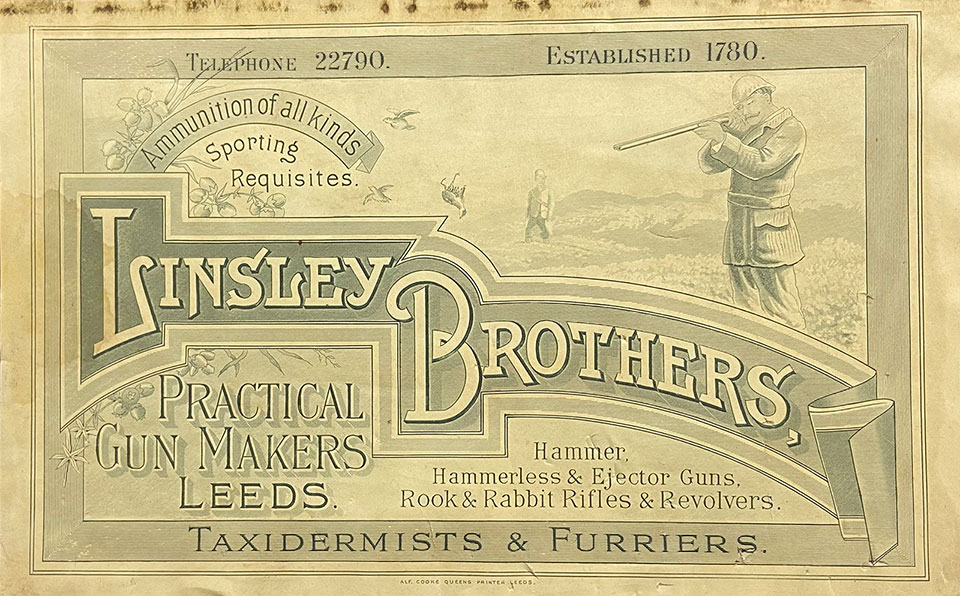 Published by Vintage Guns Ltd on