The domestic auction of sporting guns seems a trivial topic to discuss this month, in the light of Russia's invasion of Ukraine.
While the citizens of Kiev, people who just days ago were living normal lives in a peaceful, stable, European democracy, survey the wreckage of their city and receive a crash course in the use of an AK47 before heading to the barricades, we sit in familiar surroundings hoping Putin does not escalate conflict into NATO territory or throw a nuclear hissy-fit.
We wait, observing from a distance that is not as safe as many probably feel it is, in a scenario similar to the 'phony war' of 1939, as we faced down Hitler, following his invasion of Poland but during which very little actually happened. Who knows how events will have developed by the time this copy arrives on doorsteps?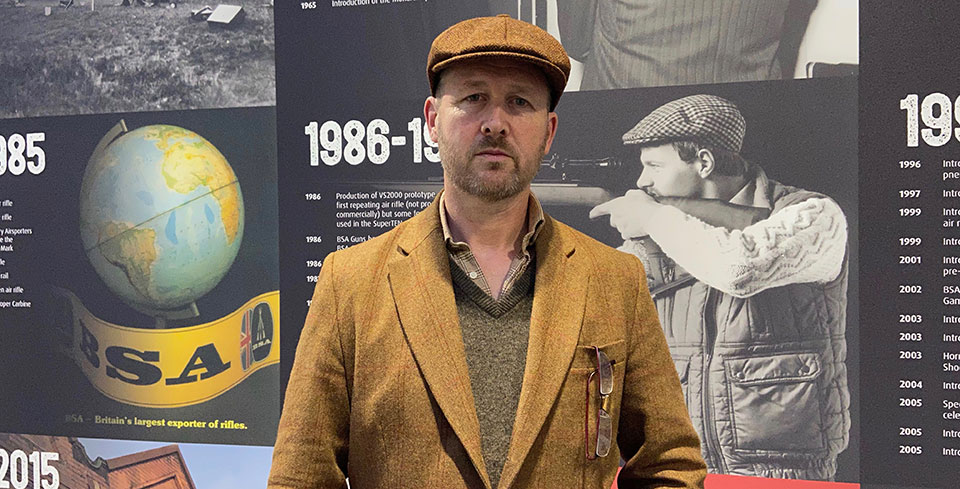 With President Zelenskyy calling for an International Brigade to form, in the spirit of the fighters who joined the conflict opposing the Franco's fascists in Spain during the 1930s, perhaps some readers may find it useful that Accuracy International sniper rifles are available on Gunstar from around £4,000. Have gun, will travel? If so, there is a destination calling for your services.
Meanwhile, business goes on and collectors still have their hobby to indulge. Perhaps a distraction from the news is a healthy thing. March is the month of Holt's. They have by far the biggest sale in the sector and the catalogue has been building steadily since the middle of February.
Notable for the photo of a Boxall & Edmiston over & under on the cover plate of the website, the listings include a serious number of Merkel double rifles, from 30-06 to .470.
Returning to the sniper rifle subject, if anyone is seriously tempted, there is an Accuracy International tactical rifle available: in 7.62x 51mm, made in 1999, with four magazines and a Leupold 'scope; all ready to go - except the bolt is missing. You'll need that. The other one is a Remington in 6.5x47mm Lapua, made in 2021. It has 'scope rings and tripod and the bolt is included! The estimates suggest you will need between one and three thousand pounds to get involved.
Anyone looking for a second gun to shoot standard steel in would do well to invest £400-£800 in a good Webley & Scott Model 700
Also in the sale is a reminder of the snipers of the last major war in Europe. The service rifle of the day was the Lee-Enfield .303 and selected rifles were taken from the production line and prepared by Holland & Holland for the role of sniper rifle.
Modifications included the fitting of a telescopic sight and a comb raiser. they were then shot and regulated and fitted into a wooden box with various accessories to be sent for service. The 1944 version Holt's have to sell is estimated at £5,000-£7,000.
My pick of the boxlocks is one by John Dickson; an 'extra engraving' model, made in 1916, with 29" barrels. It needs a little work but at £500-£700, cased, it has potential.
Anyone looking for a second gun to shoot standard steel in would do well to invest £400-£800 in a good Webley & Scott Model 700, of which Holt's have plenty. Later models already have 2 3/4" chambers and the barrels should be sound on these. In any case, they are cheap enough not to worry about if these early steel cartridges prove to scratch barrels during extensive use.
In theory, they should not but the issue we have not resolved is the quality control levels achieved. If one in five hundred wads fails to protect the bore, what effect after ten thousand shots? If one in fifty? What then? Better to experiment with a Webley than a Purdey!
With pickings elsewhere scarce and March being the first major gun auction of 2022, Holt's is the place to be, though it remains to be seen how large the final catalogue numbers will become. English sidelock ejectors look to be good value, with estimates from as low as £1,000 for well used examples coming from private vendors retiring from shooting.
These will invariably require a comprehensive strip, clean and service, and probably tightening and one or two other matters of minor repair as well. Buying a cheap gun at auction can often prove expensive once a bit of gun-smithing has been factored into the final bill. However, it can be a route into a London side-lock of quality that might be hard to source for such a low sum in a retail environment.
We do not have an age to wait for Gavin Gardiner's first sale this year. It is scheduled for 27th April in Pullborough and is still accepting entries. Everyone seems to be taking advantage of the much better internet bidding facilities offered by Gavin and others now. the pandemic has habituated us to this and Invaluable or The Saleroom make it even easier.
Do, however, be sure to factor in the costs of bidding this way. For example, Gavin Gardiner charges 25% commission to the buyer and Invaluable adds another £5%. There will be VAT to add to the service costs.
So, there you have it. Holt's is the place to be this month. Perhaps the most interesting fact about the March sale is the presence of four different English over & under guns. It might be worth a visit just to get a chance to look all those over.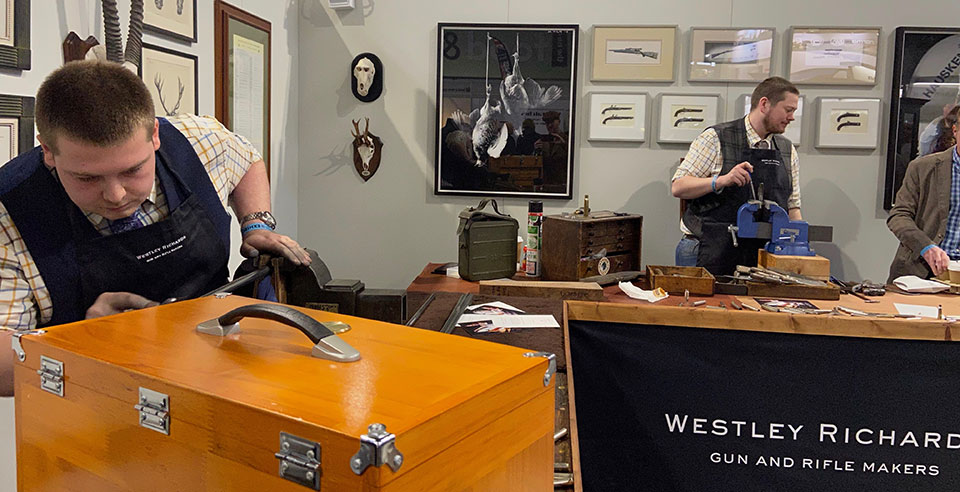 The effect of the current madness on the Russian border on markets here has yet to be established. With the price of everything apparently rising, will collectibles rise also? It is hard to know. Perhaps, if money supplies are reduced, the interest in non-essentials will drop in favour of fuel, food and other requirements for daily life.
Russian buyers of vintage firearms, even before the current situation, were few, as export was already very difficult. There was one ex-pat collector with an estate in Ukraine who has fled to Mexico, so is unlikely to be buying this month.
Luxuries, like collectable firearms, may well appear less desirable places to sink money, with so much uncertainty ahead. A truth people often overlook is that none of this old stuff has any intrinsic value. Its value is entirely based on what people with the inclination to pay money for it place on it, personally.
Published by Vintage Guns Ltd on (modified )