It was a pleasure to see two hugely ambitious and enthusiastic young men take on the challenge of reviving a great name in gun-making, beginning with a big stand at the Game Fair and the announcement of a multi-faceted business plan.
Tom Cosby and George Juer both have plenty of experience sellimg guns, having both worked for Purdey and individually for other well known firms in London.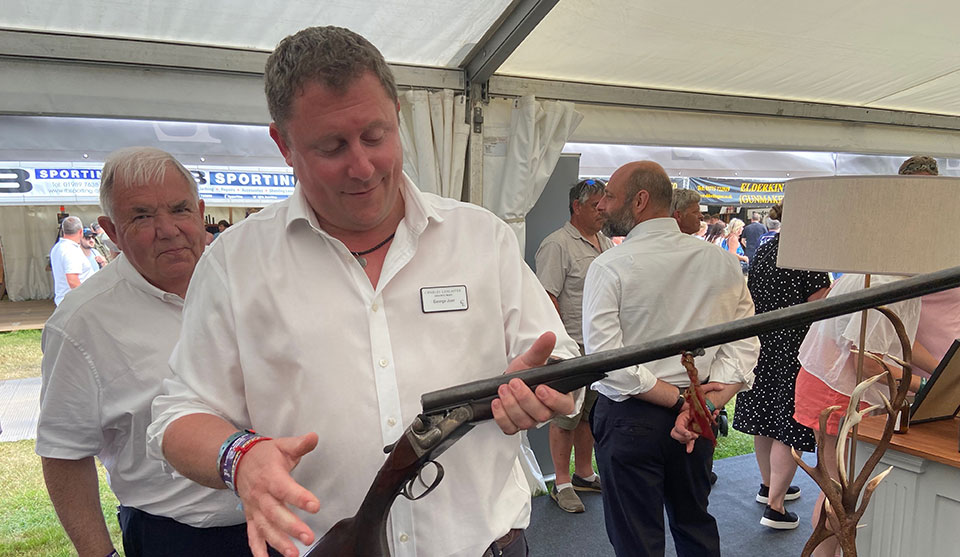 They have managed to buy Charles Lancaster from the inheritors of Ronald Wharton's estate. They plan to continue Ron's work in building rifles and expand to offer shotguns of Lancaster tradition ( a side-b-side and an over & under).
Added to that, they will be offering trade services, including cartridge imports. They are currrently building an inventory of old Lancaster guns for display and sale.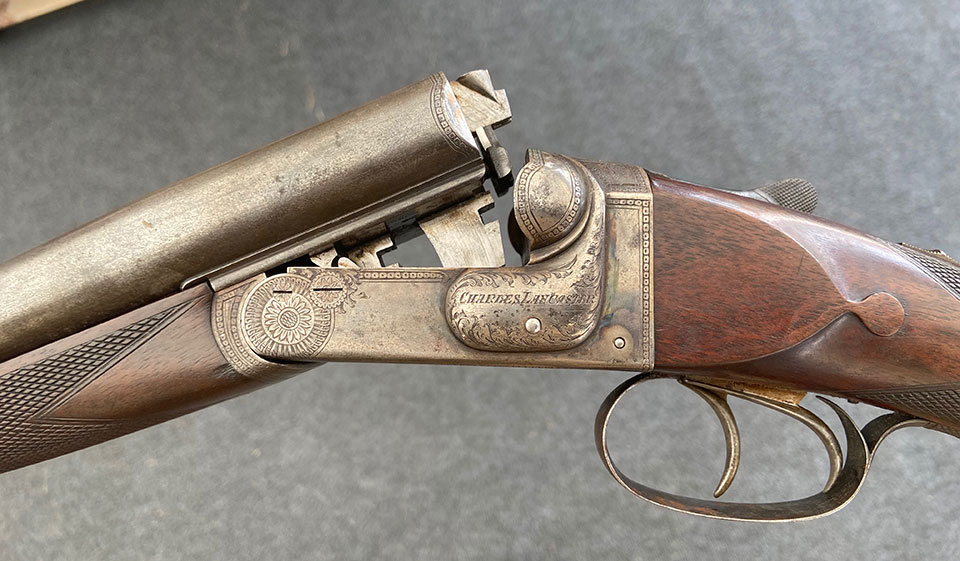 Among the newly acquired items on display was a lovely .450 oval-bore double rifle, which teh previous owner had on his Shotgun Certificate as a .410 shotgun!
Published by Vintage Guns Ltd on (modified )