Island lock hammer guns are usually the preserve of James Purdey but they do occasionally appear by other makers and this one bears the name Edward Paton & Son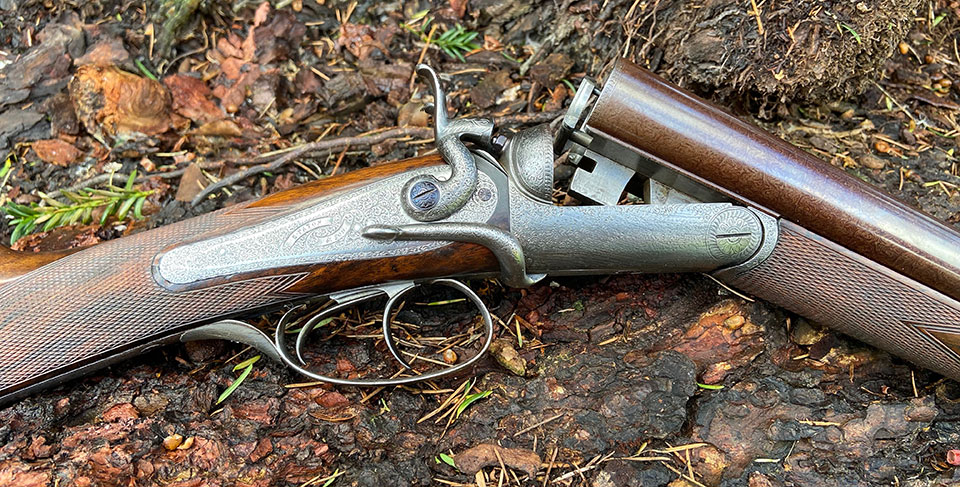 The build quality of the gun is high and it is nicely engraved and fitted with a well figured stock blank. Made as the No.2 of a pair, this 12-bore, when new, represented the kind of quality for which firms like Purdey, Grant and Boss are, today, beter known.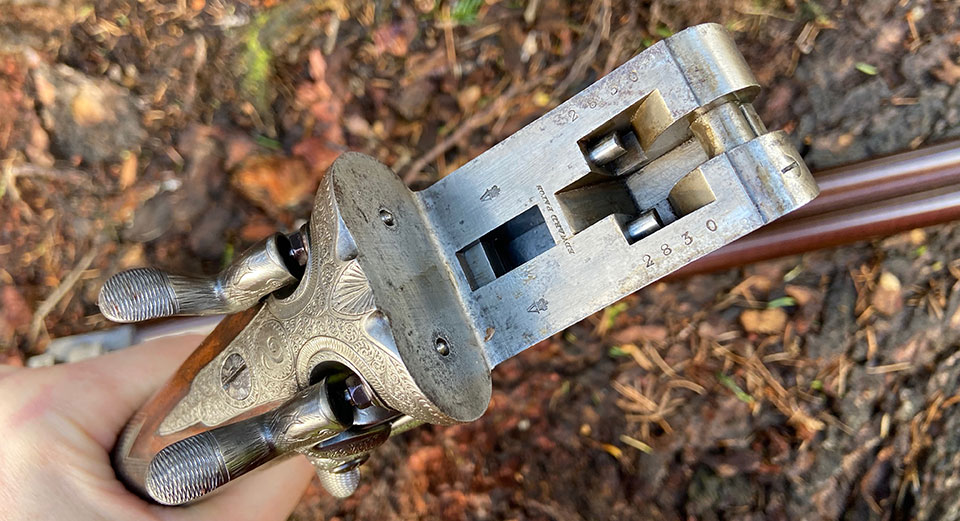 It is locked by a sliding bolt, which engages with a bitein the rear lump and features two forward projecting rods, which extend through the bar and link with a lateral projection on the front lump. Disengagement is via side-lever. The governing patent seems to be that of Woodward & Emme in 1872 (No. 267). Crudgington & Baker show a patent drawing of it as a snap-under-lever gun.
The projecting rods act as additional security, preventing the barrels from falling, by filling the space over the lateral projections on the forward lump. It is the same principle Hodges employed when building side-lever guns for Stephen Grant on his 1871 patent (251), but Hodges put the lateral projections on the rear lump.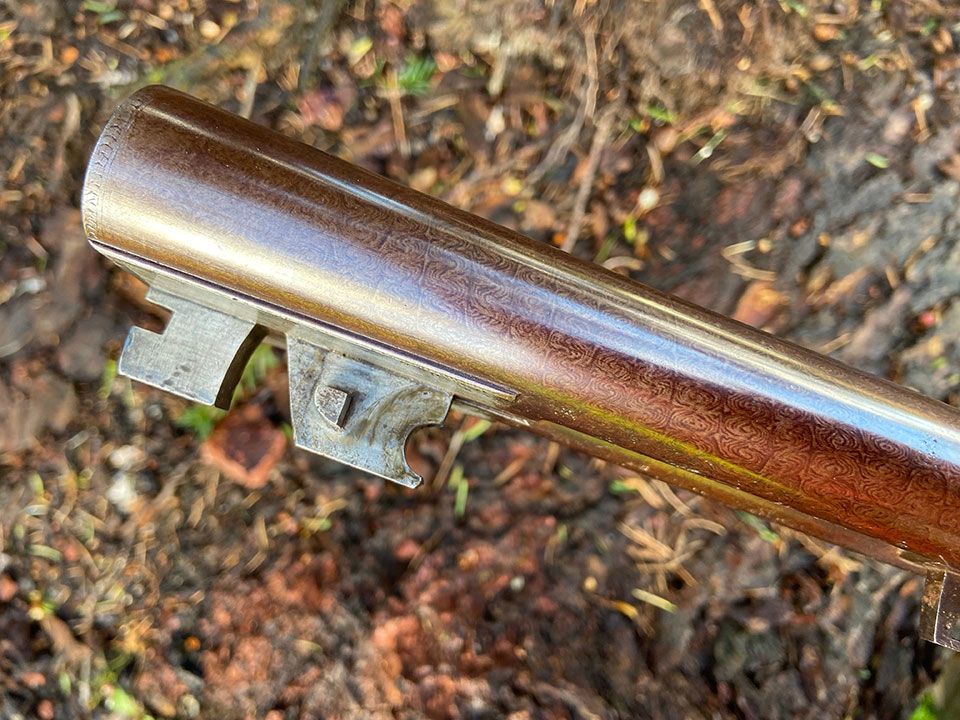 Edward Paton was a Scot. He opened his first business in 1860, in Perth, then expanded into the heart of London's prime retail area in Mount Street in 1871, as well as opening a second Scottish shop in Inverness, in 1882. He was clearly an astute businesssman as well as a quality gunmaker.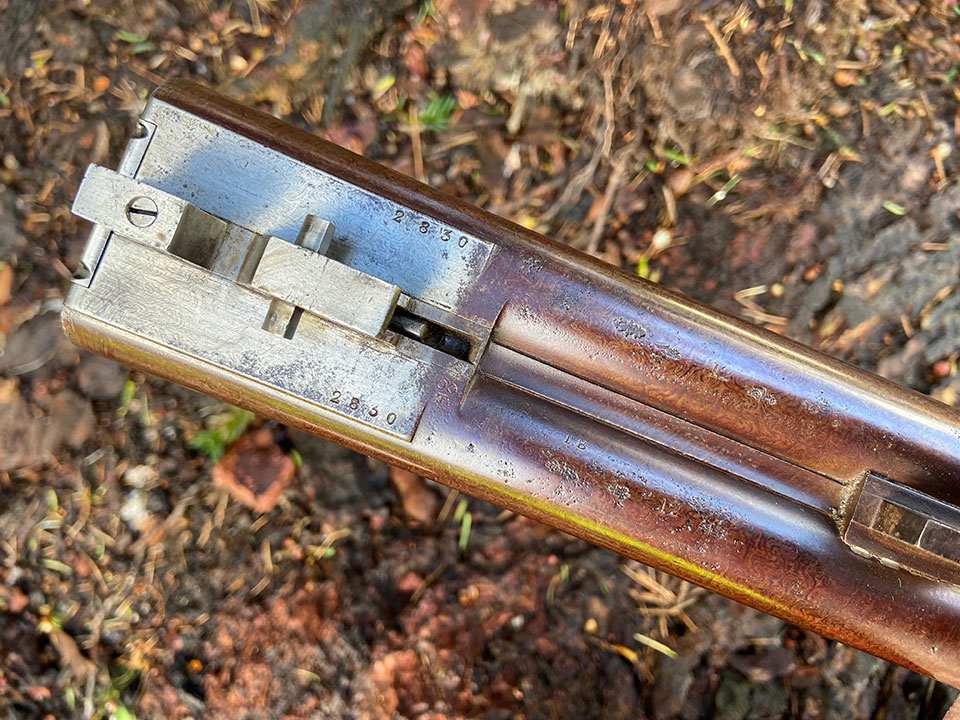 Paton moved away from gunmaking in 1894 and focussed on his shooting and fishing agency business, trading from several prestigious London addresses until 1944, when it was acquired by the amalgamated Grant & Woodward to provide that gunmaker with additional revenue streams. It was run by Stephen Grant's third son, Richard.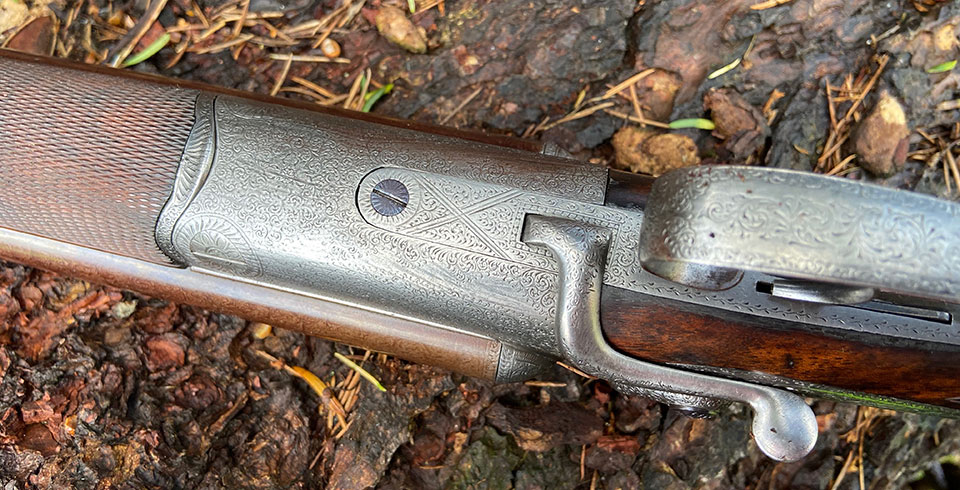 Though only gunmaking for a relaively short time (1860 - 1894), Paton proved to be a man capable of quality output and innovation. The only hammer gun I have ever seen with one-piece steel barrels was a Paton. This gun, however, has 30" Damascus barrels.
The locking system of this gun is generally considerd a way of circumventing roaylties on the Purdey bolt patent and once that patent lapsed, most gunmakers adopted it.
Edward Paton serves as a reminder that many gunmakers whose businesses lasted only one generation were once the equals of many of the firms best known today, which survived or were sold-on as going concerns. In an 1871 cencus, Edward Paton described himself as a master gunmaker employing seven men and three boys. During his tenure at the Mount Street premises, Paton is believed to have finished guns for Boss & Co. The founder died around 1900, by which time he was listed as an estate agent.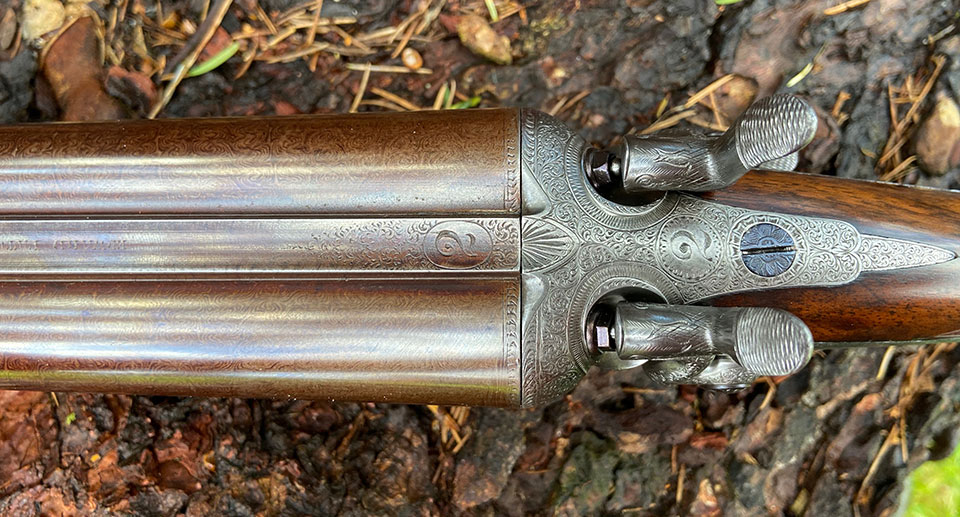 Published by Vintage Guns Ltd on (modified )