Classic sports watches sit nicely on the wrist of a traditionally minded shoot-ing man. They need to be timeless, classy and robust, just like our guns.
Perhaps the most recognisable name in watches is Rolex and, for many, the iconic Rolex is the Submariner. The no-date Submariner first arrived in 1954, with an Oyster case and self-winding movement, and was the original incarna-tion of the model. The cyclops eye that magnifies the date is to my mind an eye-sore and did not arrive as an option until 1965.
The original versions had no crown protectors and crown size varied. James Bond wore a plain 'big crown' Submariner in Dr No, in 1959; a watch Sean Connery apparently borrowed from Ian Fleming, as they could not attract a watch sponsor for the film. It sported a NATO strap, like the military models. Solid, un-fussy, cool. The Submariner soon gained popularity with divers, armed forces and civilians alike, going through gradual upgrades of the movement and features but always recognisable and much copied.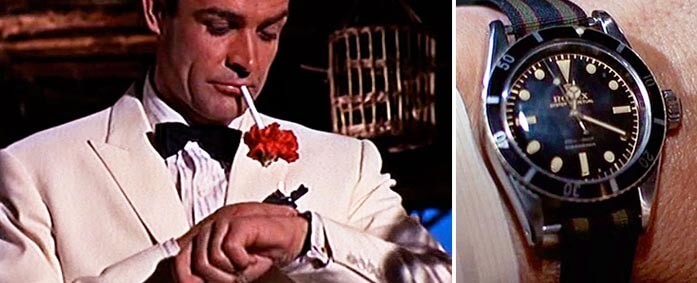 Collectors of watches spoil it for the rest of us by making the prices of vintage examples skyrocket. While a Steve McQueen model of the 1960s or a James Bond Model will set you back silly money, a very clean, relatively recent, one is still sensibly priced and likely to retain its value. While a sixty-year-old Sub may cost £50,000, good 'no-date' examples, aged between one and twenty years old, seem to hold fairly steady at between £6,000 and £8,000.
I like the older types over the new size Submariner, introduced in 2010 with a fatter case and bigger lugs. In an era in which watches appear to be getting ever bigger and thicker, I like the 40mm size of the case. It is big enough without being cumbersome. You can wear it under your shirt cuff, inside your jacket sleeve and not have to worry about either catching on a big hunk of watch every time you move your left arm forward to swing your barrels. Neither do you have to worry about it bashing the woodwork on guns that you handle.
As an outdoor sport, shooting leads us into areas where we get wet, muddy, cold and occasionally battered. The steel case, guarded winder, waterproof guarantee and sapphire crystal glass provide the peace of mind you need when you have other things to worry about than the survival of your watch.
The plain Submariner is a put-it-on-and-forget-it kind of watch but it is hand-some enough that when you do have cause to glance down, it is reassuringly there and reassuringly smart. If you have come off the hill, scrubbed-up and need to dress for dinner, it won't over-power your formal attire and will pass muster, even if it is not a dress watch by any stretch of the imagination.
I have to say, in passing, that I was taught that no watch should be worn with black tie, as one should give the impression that time is given over to the event and is, therefore, of no importance for its duration. But we live in mod-ern times and I doubt anybody under fifty even knows the tradition. The only watch-less diners these days are those constantly checking their i-phones for the time or the latest tweets, throughout the meal.
My tip for a best buy is a 14060M (2006-2009) model, with the engraved re-haut and chronometer certification. It is the last change before moving up the the chunkier modern version. I paid £4,500 for mine in 2015 and cannot find one listed for less than £6,000 today; 'as new' examples are making £12,000.
I put my Oysterlock bracelet in the box and replaced it with a heavy, rustic, Italian leather strap by Geckota, which has moulded to my wrist and held-up very well for four years. It fits snugly and I don't have the thing slopping around on my wrist like a bangle. That way, it neither makes any noise, nor catches on anything. I think people either like their watches moving around or they want it fitting snugly. I'm definitely in the latter category.
If I know I'm going to be getting very wet on a trip, I keep a NATO strap in re-serve, to swap over to; making the watch feel absolutely secure and pretty much impervious to whatever conditions we might encounter.
I rarely take my Sub off. It has been up Scottish hills, inside gralloched deer and elbow-deep in a peat bog. It has dined in castles, covered thousands of motorcycle miles and endured the rigours of gardening, building and deco-rating chores. Wash it under the tap, give it a wipe and it looks as good as new. The strap, case and glass get a rub over with micro-crystaline wax from time to time, which, when buffed, provides a sliver of moisture barrier and keeps everything in good order.
I have other watches but this is my favourite and I can see myself wearing it until I no longer have need of a watch, at which time I'm sure I'll be able to pass it on to a grateful young relative.
Submariners made half a century ago are still being worn as daily time-pieces and doing sterling service, as well as multiplying their value every few years.
The old insurance policy, in extremis, of taking-off your watch to pay an emergency debt or releasing some cash, anywhere in the world, to get your-self out of a spot of bother, is best paid with a classic Rolex, which the plain Submariner clearly is.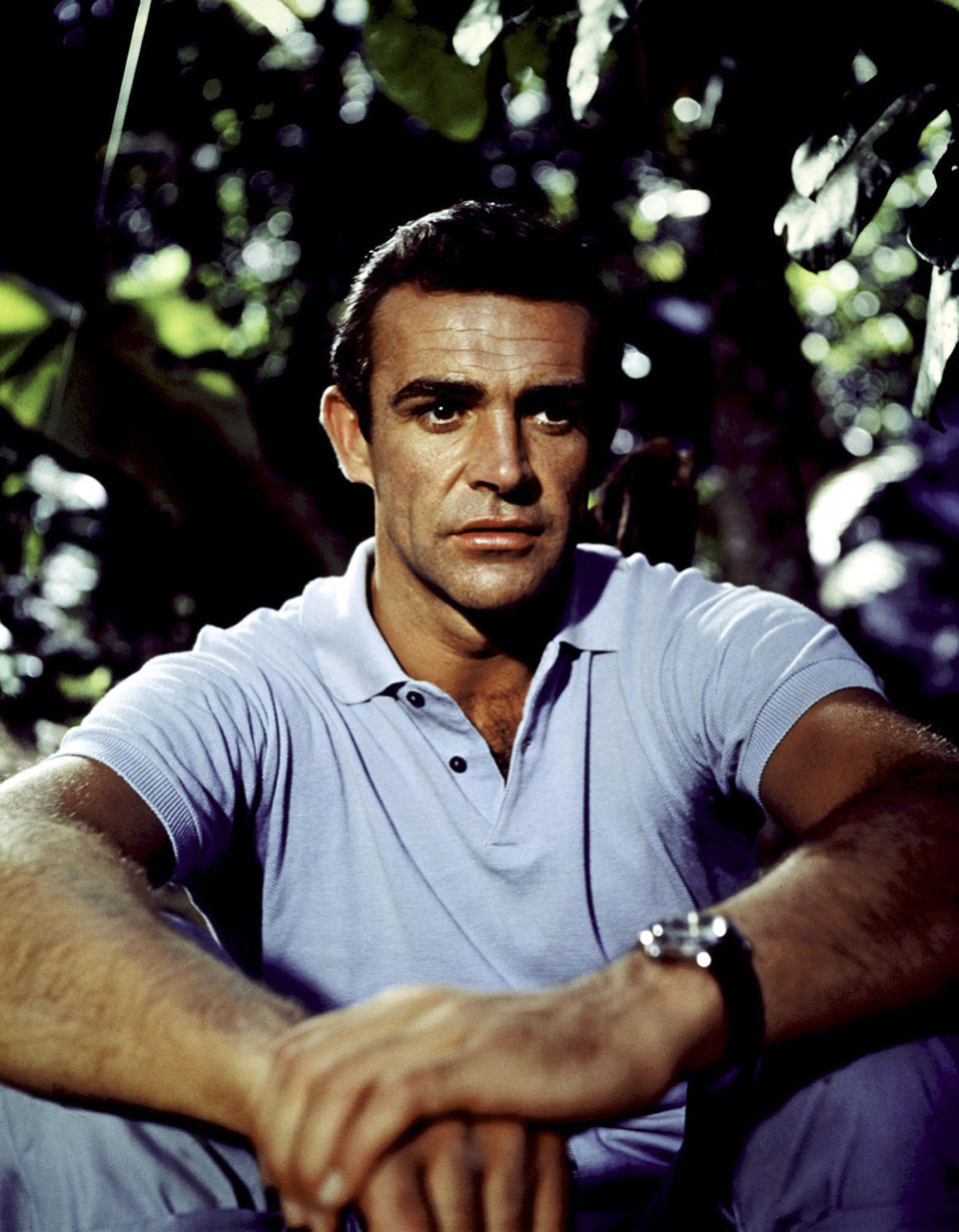 Published by Vintage Guns Ltd on (modified )