Diggory Hadoke's first book, 'Vintage Guns for the Modern Shot' has sold over 7,000 copies to date. Originally published by Merlin Unwin Books in 2007, the decision was taken to update it for the 2019 Second Edition.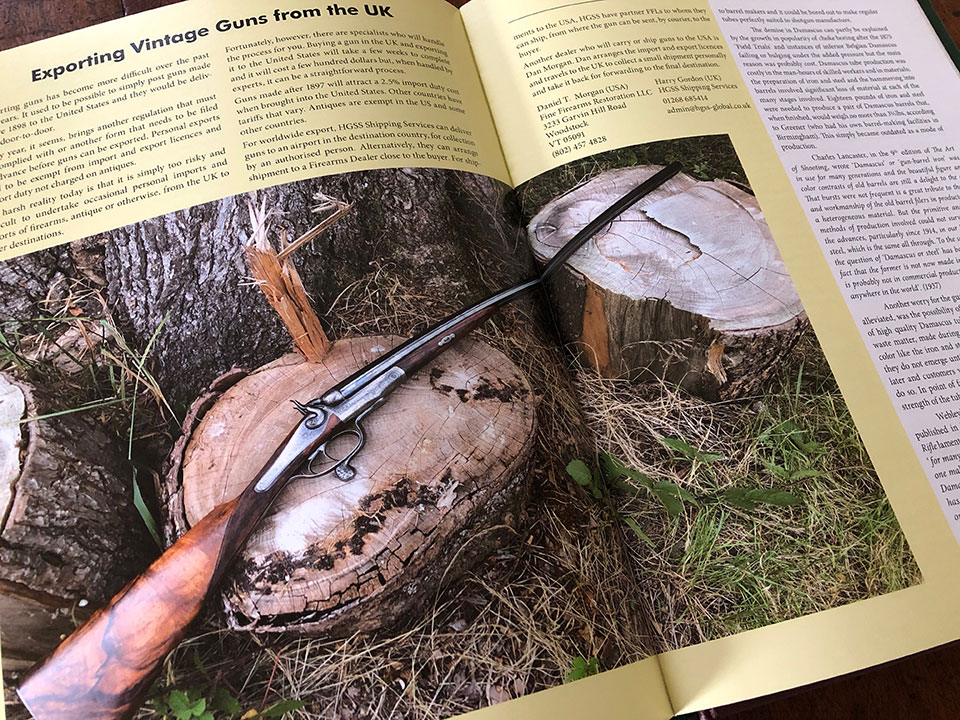 The market has changed a little since 2007, the events and clubs open to vintage gun users have developed and some legal issues have changed. With these updates, and a slight change to the title, standardising the British edition with the American one and some improved photography, the Second Edition is recognisable by its new green cover, with a new photograph.
'Vintage Guns' has become the standard reference for those interested in classic British sporting guns, being both comprehensive and accessible to the average reader. It was followed in 2012 by 'The British Boxlock Gun & Rifle' and in 2016 by 'Hammer Guns in Theory & Practice'.
The trilogy forms a very thorough overview and exploration of the joys and pitfalls of ownership and use of Victorian and Edwardian sporting guns; for collectors but, more importantly, for shooting men wanting to put them to good use.
The trilogy is now available from Merlin Unwin books, (click the link on this website) or each book can be bought seperately. They are priced at £30 each.
Published by Vintage Guns Ltd on (modified )