This smart looking label is of brown leather (probably pig or goat skin) with gold-embossed lettering and decorative foliate border.
It reads 'Army & Navy C.S.L' (C.S.L is 'Co-Operative Society Ltd.') and refers to the 'Gun Department'.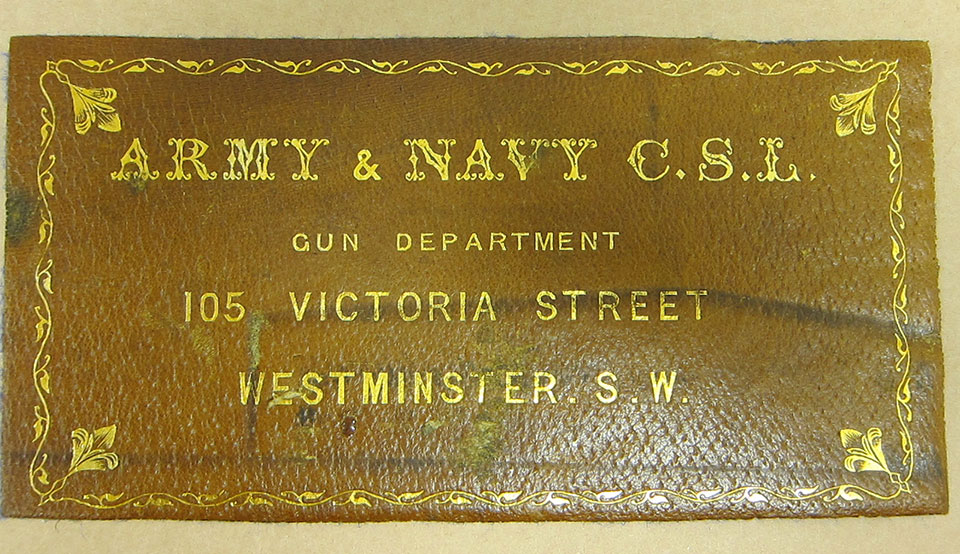 Army & Navy was a large department store, located, as the label states, at 105 Victoria Street, S.W (South-West Central London). It traded from 1871 until 1973, when it was taken over by the House of Fraser.
The Gun Department opened in 1873 and appears to have been active until 1965.
Most Army & Navy leather labels are black, so this brown one is a rarity and would have been used to adorn the inner lid of a high quality gun or rifle.
As with many makers, their higher quality guns often had more expensive, leather labels in the cases, rather than the more usual paper one.
Published by Vintage Guns Ltd on (modified )