Sometimes we see a shotgun that piques our interest, not because it's a Purdey or Holland or like, but just something that catches our interest.
In April 2020 I saw a plain hammered 12 bore "Charles H. Crawford" advertised on ozgunsales in Australia. It appeared to be quite plain at first sight, but upon further investigation it had 2 3/4" chambers & nitro proofed for 1 1/4oz shot. This made it more interesting and worthy of further investigation. The barrels were steel and the woodwork appeared in reasonable condition.
I rang Stewart to get further photo's and information on this gun, he advised that the action was loose & the rib was lifting.
Apparently this shotgun had been found in the rafters of a carriage shed in Western Victoria dating back to the 1800's.
I've sunk over AUD$5,000 into a single gun refurbishment before, so one must consider the costs of gunsmithing before making a purchase?
Having weighed it up I made an offer about half the asking price which was accepted, delivered to my gunsmith. Thursday 23rd April 2020 I paid by EFT for the purchase and delivery to my gunsmith in Horsham, Victoria. When it arrived, Doug Harris rang me and discussed the scope of the repairs and often he'll see an issue I wasn't aware of.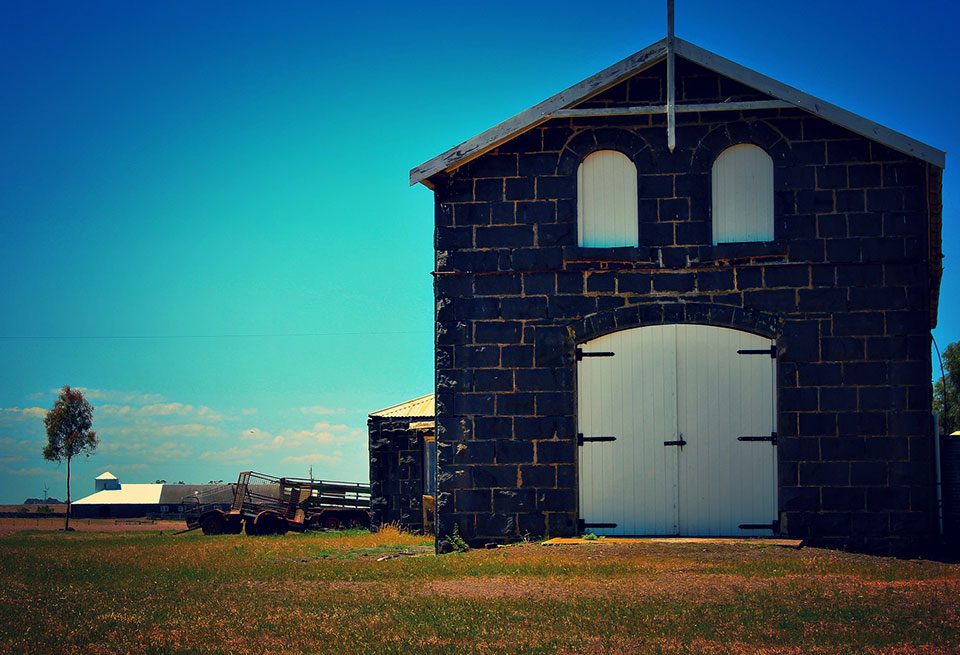 Time went by, Covid19 was wreaking havoc on travel with all sorts of shutdowns and border closures in Australia. Christmas time in 2021 wasn't viable to travel from Western Australia to the Northern Territory so I stayed home for Christmas 2021.
By Easter 2022 I was able to obtain a G2G pass to re-enter Western Australia and planned to visit the Northern Territory. Doug Harris packed up the C.H. Crawford and posted with 4 other guns to Fishing & Outdoor World in Darwin for pickup. The 3,000 kilometer trip and pickup all went to plan, even if tiring over a 4 1/2 days trip.
Upon getting home to Halls Creek in Western Australia the first task is to enter the guns onto the Firearms Dealers book. I made sure that the C.H. Crawford was readily available in the storage safe, ready to be tested at the earliest opportunity. That opportunity came soon enough later in the month with a planned meat hunt with Lenny Lewis, an elderly Aboriginal friend.
Cooler weather had arrived and the morning hunts were becoming quite comfortable out in the field. We departed early having picked Lenny up at his house, having a good run out to the property arriving at sunrise. Timing is everything in hunting and this hunt validated the saying, "the early bird gets the worm."
we bagged a number of 'Plains Kangaroo's'; the preferred variety
We were encountering game regularly, we bagged a number of 'Plains Kangaroo's' the preferred variety and butchered these up in the field.
I usually butcher these where shot, removing a hindquarter then rolling onto spinifex grass and removing opposite hindquarter, break the tail spine at the hipbone and cut off.
I roll the carcase onto belly and remove both backstraps with kidney's attached, remove the liver and cut out spleen, lastly the heart removal. (this is 90% utilisation) Later morning as it started to warm up, we turned around and began the return journey.
We'd only covered 5 kilometers or so and came across a pair of 'Plains Kangaroo's' camped in the shade only 5 metres off the road.
I had the Charles H. Crawford ready and slipped in 2 AAA Eleys as I rolled to a stop.
Stepped out of the Toyota and shot the large grey doe at about 15 metres with the right barrel, pole axing her immediately.
The red buck hopped off to about 45 metres and stood erect in the grass monitoring us, I shot at his head with the choked barrel pole axing him on the spot also.
It's not every day one gets to shoot a double on the world's largest marsupial, a brace composed of a natural pair!
We butchered the buck Kangaroo into the esky, now almost completely full, and as the doe had a large joey well haired & darkened feet, I took the doe whole with joey in the pouch. I've found that joey's of almost weaned size are best left in their mothers pouch where they feel secure, they don't fret and jump all around panicking in the Toyota.
It's best to lay the doe on her back so the pouch is facing up or at least sideways and pressure doesn't get put onto the joey potentially crushing it. (tried & proven)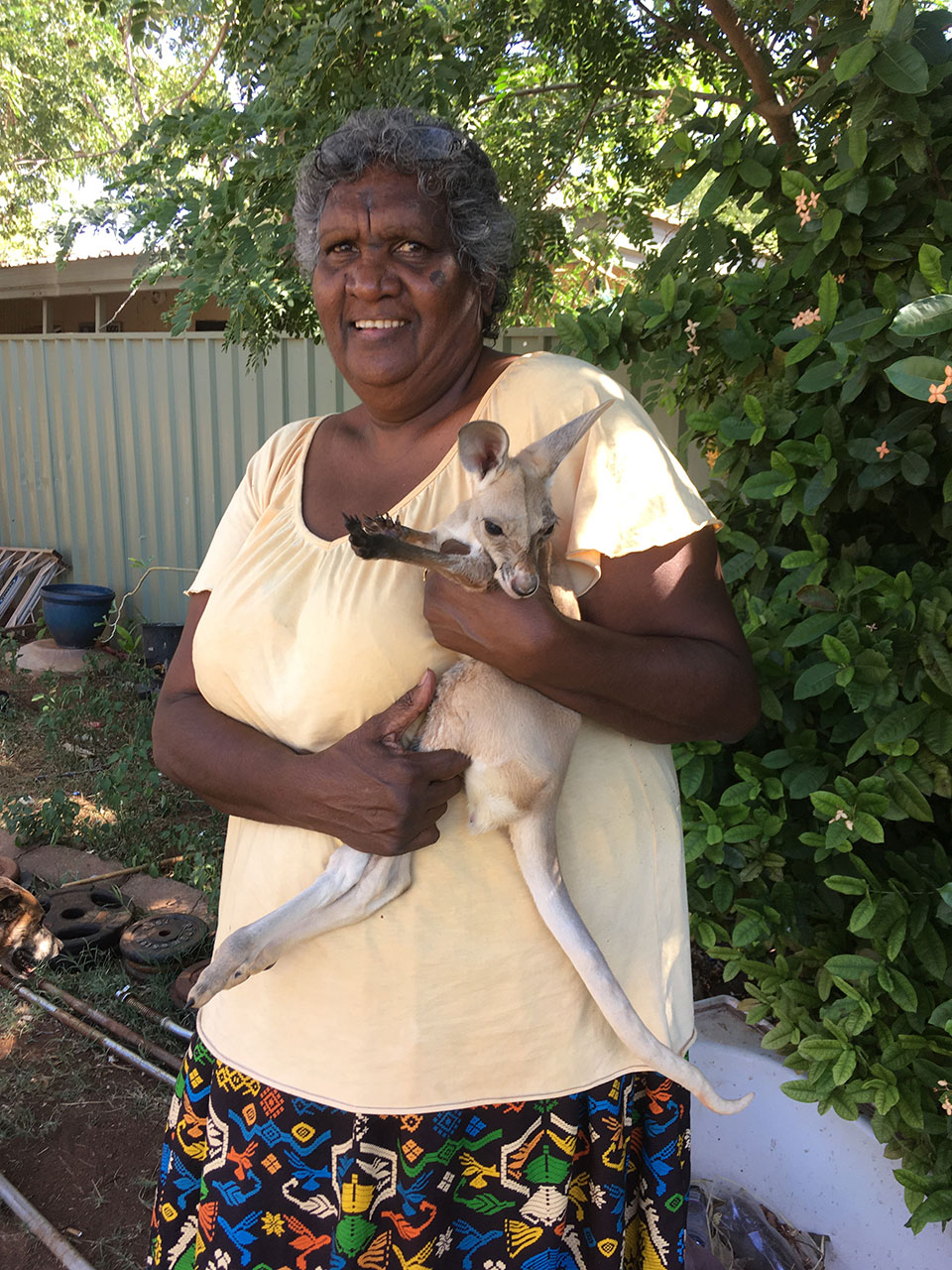 We enjoyed a good trip home without flats or bogs, another successful trip and a newly blooded gun with great potential. Back in Halls Creek Lenny and I quickly did a charitable meat run, doe with joey to my step sons 'Gungai' (maternal grandmother) also AOG church, plus a few others prior to home.
Being impressed with the C.H. Crawford I contacted Stewart and he kindly obtained a photo of the carriage shed on 'Warranbeen Estate' founded in 1862.
If my information is correct, it's still in the 'Bingley' family since the colonisation of that part of Australia.
I look forwards to shooting this hammer gun many more times in the future.
NOTES
The joey was raised and is now a pet.
Published by Vintage Guns Ltd on