John Ormiston recounts his adventure returning a historic Purdey double rifle to its original home in search of a stag.

The escutcheon reads 'D.C.M' 1872 and Purdey's records confirm the engraving, on hammer rifle number 8652, refers to Edward Marjoribanks; and that it was given by Sir Dudley to his son in 1872; the year he was engaged to Fanny Spencer Churchill, daughter of the Duke of Marlborough and eventually aunt to Winston Churchill.

Dudley Marjoribanks bought Giusachan, in Inverness-shire in 1854, having been its tenant for some years. Once installed, he set about improving the estate and built the village of Tomich to house the displaced crofters, as well as a brewery, school, meal mill, stables and laundry.

In 1866 Dudley was raised to the peerage and took the title Baron Tweedmouth. He and many of the aristocracy of the day spent part, or all, of the season at Guisachan thereafter.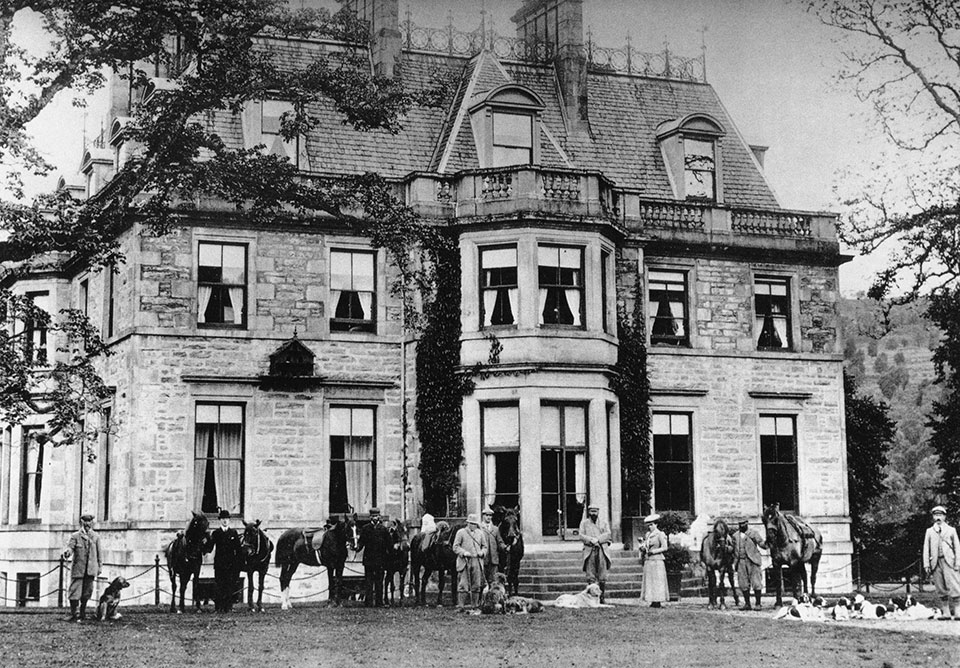 Dudley's daughter, Ishbel, later to become Lady Aberdeen, wrote in her book We Twa, of the people who visited the estate and the excitement that was felt by the children of the house over visitors and sport. "It was the custom in those days for English people; and especially Members of Parliament, to spend part of their recess in Scotland."

She furter recounts "When politicians of different parties were fellow guests…as they rode or walked or made expeditions together, differences were apt to be smoothed over and compromised effected'.

She goes on to list a long line of dignitaries who visited the house, including Millais, Sir Edwin Landseer, Gladstone, Arthur Balfour and numerous lords and ladies from England, Ireland and Scotland.

Lord Tweedmouth was a man of many talents and in addition to his building works, his farm was renowned for its Highland and Aberdeen Angus cattle and Highland Ponies. He was the breeder of the first Golden Retriever dogs and his meticulously kept record books note the original 1868 mating of a Wavy Coated Retriever and a Tweed Water Spaniel, then through 1890 adding Black Retrievers, Irish Setters and Sandy Coloured Bloodhounds, developed the Golden Retriever.

Today the eastern part of the estate is now called Hilton and includes the (ruined) main house. It belongs to John Grigg. The more westerly part, around 10,00 acres, belongs to David Anderson.

The adjoining deer forests of Glen Affaric, Cluanie and Ceanacroc were developed by people like Lord Tweedmouth and were well known as land over which Walter Winnans had his massive tenancy, which led to disagreement between the two men.

The Purdey .500 BPE rifle, made with classic 'island' back-locks, Damascus barrels, a straight-hand stock with cheek-piece and operated by a Jones screw grip, utilising an elongated trigger guard as both pistol-grip and lever, must have seen action in the presence of many of the notable people mentioned in Ishbel's book.

The years 1870 to 1894 were halcyon days for Giusachan and the Tweedmouth family and the Purdey would have been among Edward's prize possessions as he pursued his passion for stalking on the estate. This came to an end in 1904, when Fanny dies and Edward lost interest in the estate. He sold it in 1908 and died a year later. The rifle disappeared until 1974. It seems likely that it was passed from stalker to stalker, until the metal-jacketed .303 became more popular and the old calibres fell out of use. Perhaps due to its local interest, it was well cared for and when it was offered to me in 1974 it was in good condition for its age.

David Anderson and I were friends and we decided we owed the rifle a chance to return to Guisachan, one hundred and twenty years after its first appearance there. We were to take her out on the hill and account for a stag, if we could.

Of course, the stalking should be conducted in a similar manner to 1872; a pony to bring back the stag was essential, deer hounds, of which Lord Tweedmouth was fond were desirable (for effect, not use) and dress should reflect the traditional stalking attire of the period.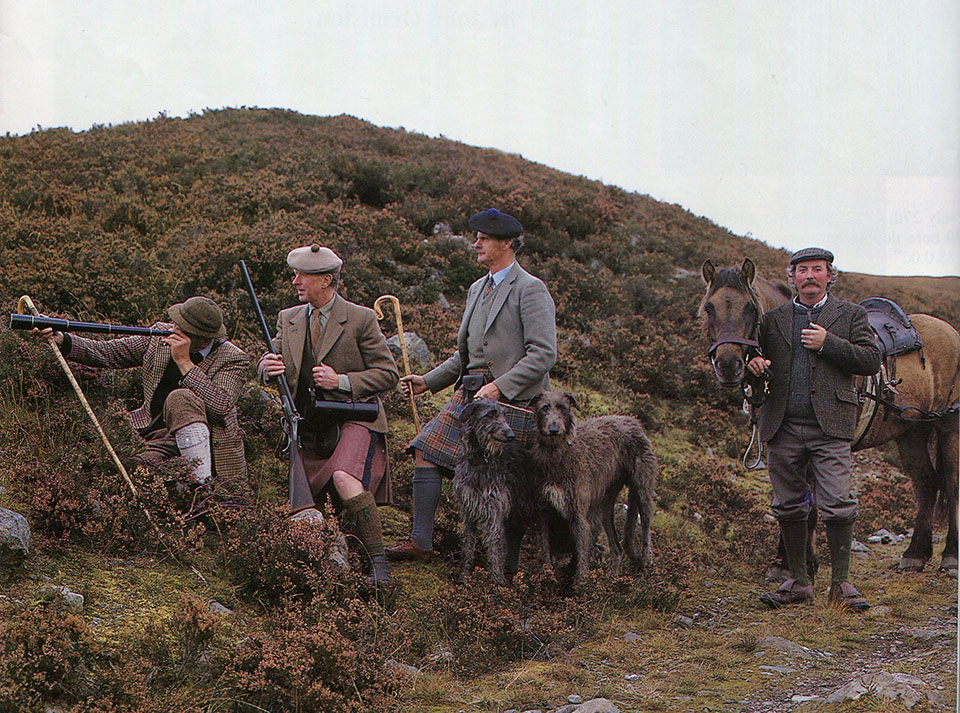 All this was achievable but ammunition was a problem. We abandoned he idea of finding old supplies in an auction when David Little advised us that the rifle was chambered for the relatively rare .500/.450 (No.1 Express) cartridge. David was ammunition consultant to Westley Richards and said if he could borrow the rifle for a couple of weeks he should be able to make up a load that would shoot.

He did just that and worked up a nitro-for-black load that shot a three inch group ant 100 yards. Cases were made from .470 N.E brass, loaded with 360-grain copper-jacketed, soft-nose bullets. He opted for these as the Henry rifling was worn and the jacketed bullet filled it better than the original patched lead bullet would have.

David also provided some loads with patched lead bullets and black powder, to recreate the nostalgia of firing a black powder rifle as originally intended. With everything in place, we just needed the stalker at Wester Guisachan, Malcolm MacArthy, to get us within 100 yards of a good stag.

The weather was kind on the twelfth of October, the stags were roaring and we had a marvellous day stalking, appropriately clad in period highland stalking kit. Several stalks failed to get us close enough but by 3.30 we had our stag.

The Purdey, despite its age, looks capable of limited but regular use well into the coming century. The workmanship and quality inherent in the rifle have seen it out-last the Tweedmouth dynasty, and their home, Guiachan House, by almost a century.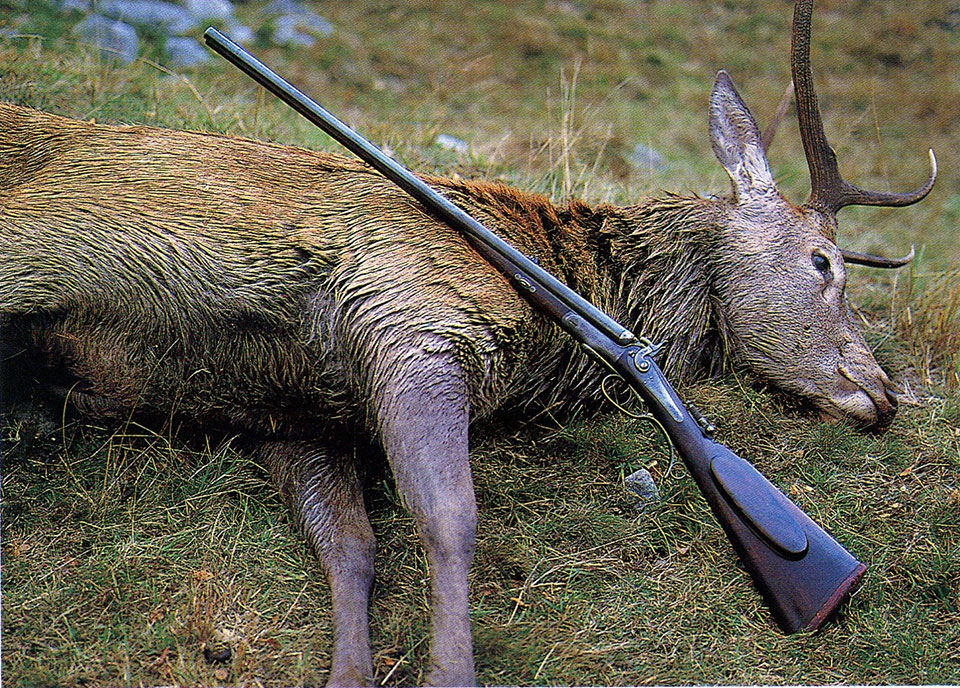 Let us hope that the environment that allows deer forests and the sport of stalking in the Highlands and all the traditions associated with it to exist, will last long enough for rifles like Purdey No.8652 to be used for many centuries to come.

This article is modified from one which originally appeared in Scottish Sporting Gazette in 1992.
Published by Vintage Guns Ltd on (modified )