Month two of 'lockdown'. We are all stuck indoors and it would appear that not much is happening but the gun trade is more resilient than many people think and a lot of activity is carrying on as a normal (ish) behind closed doors.
The response from the larger gunmakers has been varied. Some have closed completely, some have continued, while practicing social-distancing and one, to my knowledge, has been in effective isolation for a month - the workforce camped in the factory, with supplies and camp beds, in self-isolation. No risk to others or themselves, yet cut-off from family and the rest of the world. However, they are getting paid and getting guns made.
Meanwhile, the auctioneers are constantly re-adjusting as events unfold.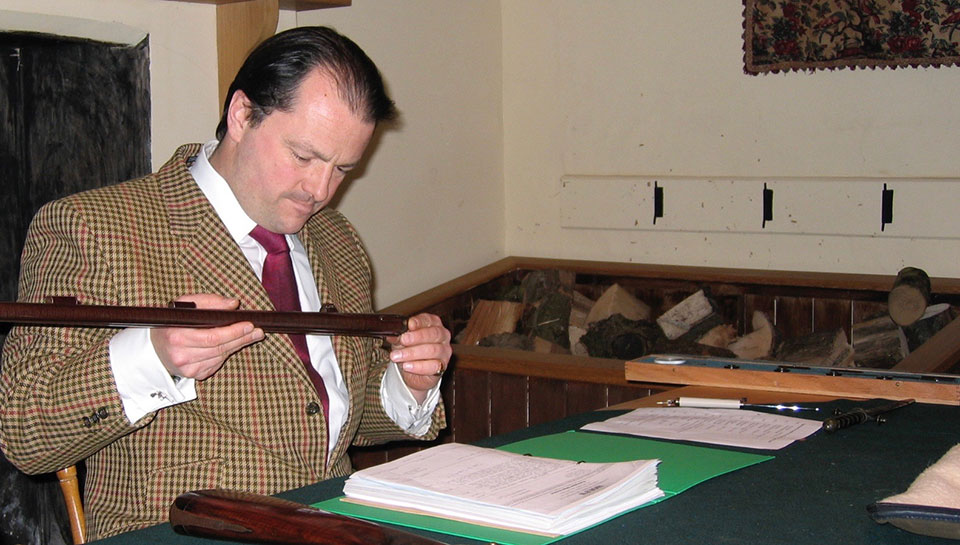 Holt's
Having netted over a million pounds in sales from the March auction, Nick Holt swallowed the glass of celebratory champagne he allowed himself, before focussing on the biggest Sealed Bids sale in Holt's history, scheduled to be held in April, the deadline was extended to May 7th to allow more time and, perhaps, anticipate a change of isolation policy that might allow a few more visitors to view the items for sale at Church Farm Barns before the bidding ends.
Holt's website currently lists not just the on-line auction, but there are still options to buy at reserve from the unsold lots offered in March, there is an on-line auction of contemporary decorative silverware and details of Holt's annual Clay Day, held at Sandringham on August 7th this year in aid of the Gurkha Welfare Trust, which is the charity I support in a small way, following on the tradition started by my grandfather, who was an officer in the 5th Royal Gurkha Rifles (Frontier Force), until the regiment was transferred to the Indian Army, when Independence was granted.
Teams are still available, I understand at the cost is £850 per team of four. I have attended in the past and it is a great fun social event and always beautifully organised. Hopefully, the virus and its attendant chaos will be a distant memory by the time we dust off our guns for the event.
It is easy to forget that we are only just past our second out-of-London sale at Holt's. How soon we get used to a 'new normal'. It was, as Nick Holt' admitted when mooting the move, not without risk. He probably did not envisage stress-testing the model quite this hard quite this early but it has surpassed all expectations. The combination of modern buyers being more comfortable with remote bidding and the easy, clear website facilities that illustrate, describe and calculate costs, as well as accepting electronic bids has worked very well indeed.
The new structure for sales will have saved Holt's a lot in logistical work and the associated costs. It also removes the, not inconsequential, disruption of up-rooting the entire operation and carting it off to London every three months.
Holt's, like all the other auctioneers, will miss the usual summer public-facing benefits the Game Fair offers but hopefully will see that mitigated with a successful, re-scheduled, event in September. We have yet to realise the knock-on effects of the virus on the Game Fair and other such events.
A Gun Trade rocked on its heels by restricted trading over the spring and, perhaps, extending into the summer, may have a reduced pool of cash to spend on exhibiting. It may, on the other hand, tap-in to latent demand to get trading back up and running. If the public returns in a spending mood, all well and good but the longer-term unemployment ramifications of an extended lock-down are still unknown.
Gavin Gardiner
April had an auction of its own, in the shape of Gavin Gardiner, who held his sale from Hardham Mill Business Park, in West Sussex on April 22nd. Gavin adapted to the restrictions of day by offering one-hour slots to viewers, who had to book in advance. They could then view at their leisure in splendid isolation. The auction was 'behind closed doors' and conducted by telephone and remote bidding via Invaluable.
Invaluable, though it adds a hefty 5% to every bid made is a useful addition to the auctioneer's activities. When searching on The Sale Room website for any item; for example typing in; 'Stephen Grant' or '.410 shotgun', every item listed thus in any auction in the country is linked to the site. The searcher gets a list of each and a link to the catalogue of the auctioneer. This, undoubtedly brings more viewers looking for particular items to the gun specialist auctions.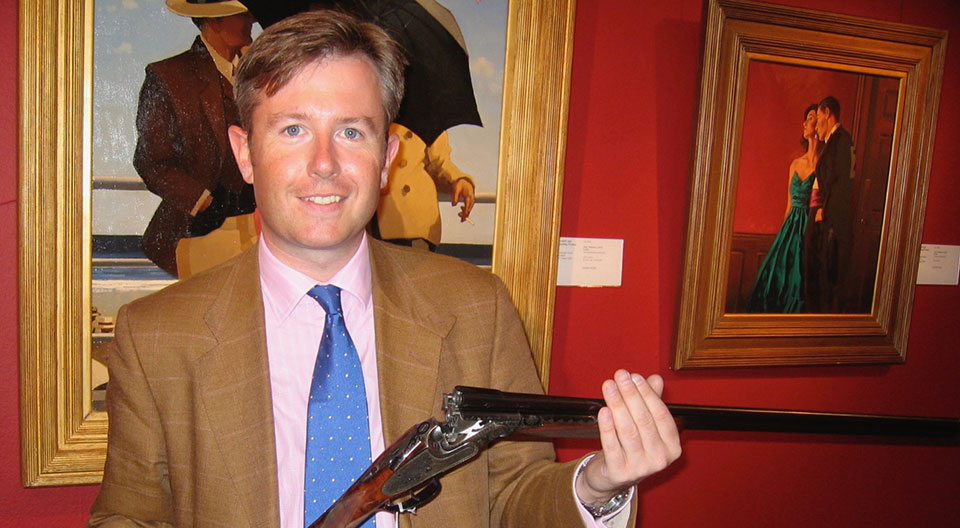 If you bid through Invaluable, you have to pay the extra 5% but if you go direct to the auctioneer's website instead and bid through that, you avoid the extra cost. It is worth the effort, as you would save yourself £75 on a £1,500 purchase by doing so.
Speaking to Gavin this week, he, like the rest of us, was unsure how affected his future auctions will be. Clearly, travelling the country acquiring more guns to put in his sales through the free valuation days he conducts will be on-hold until further notice and that means no August sale in Scotland unless the situation is resolved in a few weeks.
He was, however, cheered by the fact that interest in the April sale was very strong, citing more e-mails than for any sale to date and the telephone ringing constantly for reports on various lots. It seems the enforced inactivity and grounding facing many of us has created a surplus of web-surfing gun aficionados looking for some retail therapy. It could be a good sign for the short term but auctioneers really need to get on the road if the sales scheduled for the summer months are to go ahead.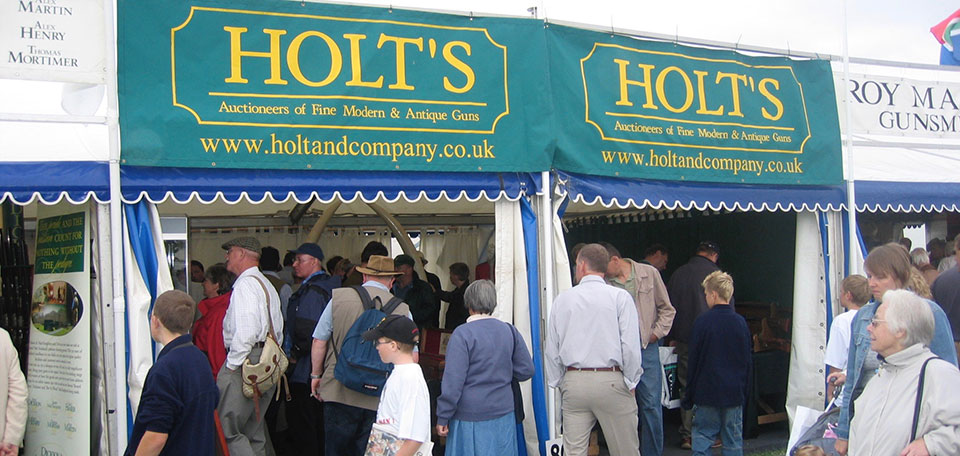 What of the year ahead?
Southams - Closed until further notice.
Bonhams - Sales listed for 4th June and 26th November.
Gavin Gardiner - Sales listed for 31st August and 9th December.
Scotarms - Sale due on 31st March postponed until further notice.
The Game Fair - Ragley Hall, re-scheduled to 18th - 20th September.
Published by Vintage Guns Ltd on