Multiple bolting systems are not uncommon on guns from the late 19th century. Early 20th century over & under guns, famously Purdey's 'sextuple grip' were also candidats for un-common bolting. Perhaps the oddest side-by side hammerless gun with a plethora of bolts is this Cashmore boxlock.
Cashmore was in business from 1847, trading from Steelhouse Lane in Birmingham during his heyday, finally closing the doors in 1960.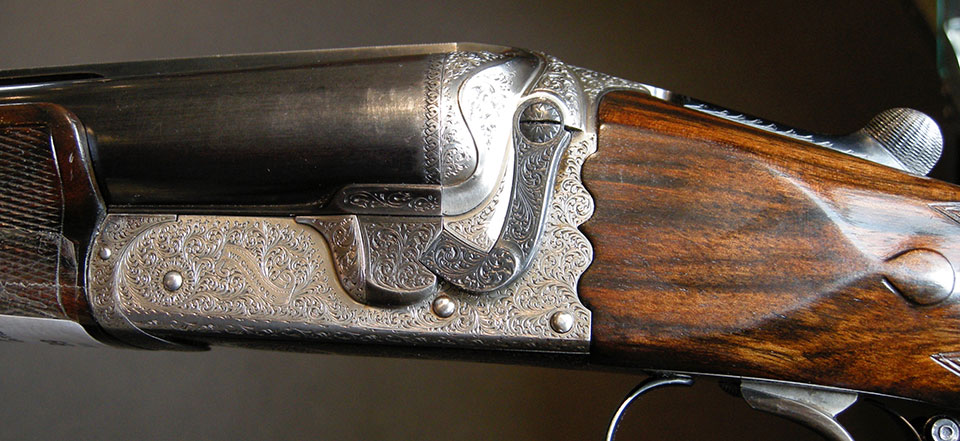 This particular 12-bore is set up as a pigeon gun, with a high, flat rib. From the breech end of the barrels three grips can be seen. Two are essentially additional lumps that slide over the outside of teh bar, coming to rest on projections, with a slight draw. these are bolted by external bolts, which snap into angles bites in the 'extra lumps'. Another feature visible at the breech end is a projection similar to a Purdey concealed third bite.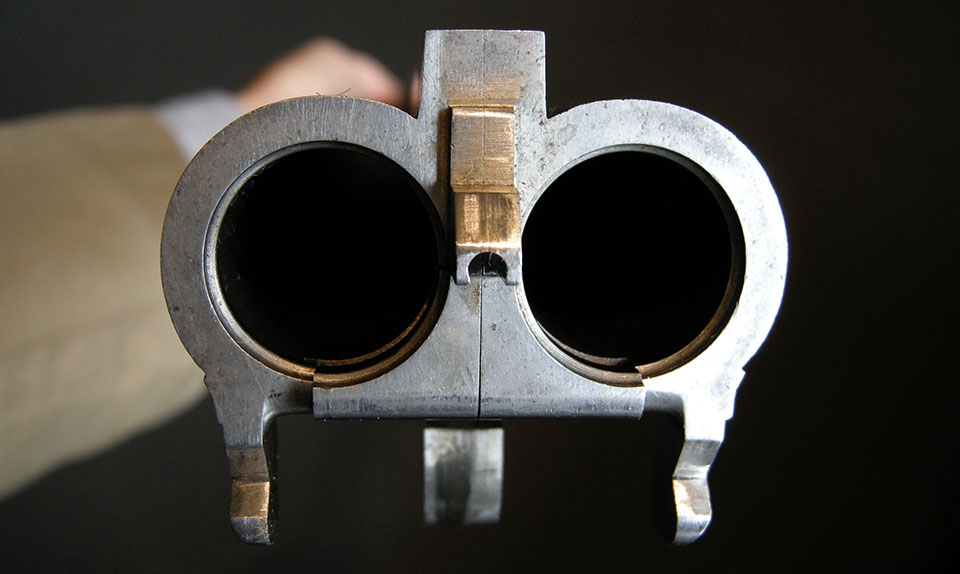 When opened, the external hook-shaped bolts are pulled back by the top-lever, to close, they are pushed back on their sprung axis by the outside lumps (or lugs) and snap back into a locked position. In addition to these, there is a conventional single lump, with a central sliding bolt.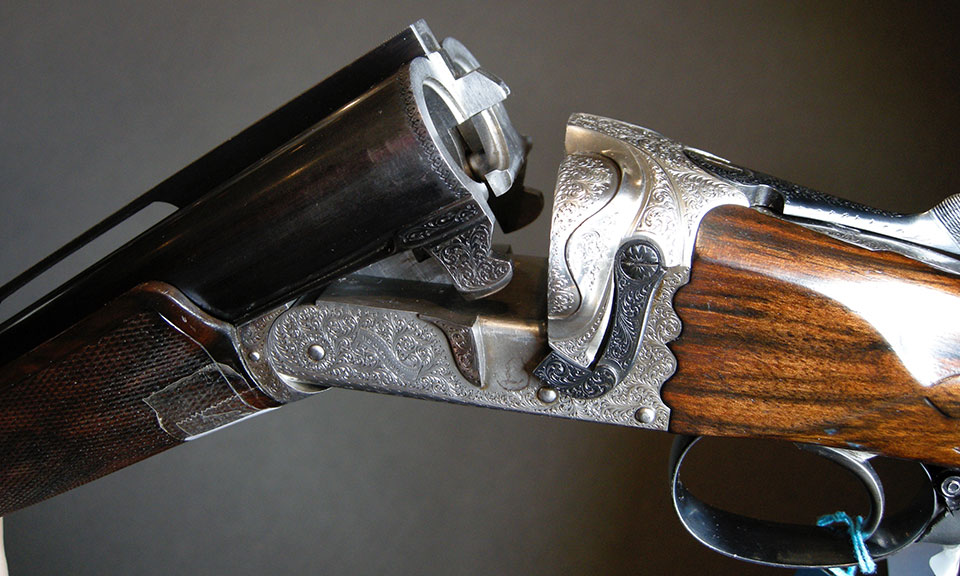 Cashmore made many different types of gun and he was something of an experimenter. His long-barrelled 20-bore hammer guns were notable but this design is his most unusual. The build quality of the gun pictured here is very high and it is well finished. With single trigger and raised ventillated rib, it looks 'modern' in some aspects, with its aggressive trap-gun styling. This version, with the lateral projections on the side of the bar, with circle-jointed mating surfaces, is Cashmore's modification to the original patent (protected in 1895, No.17040).

William Cashmore had good links with Australia and New Zealand and many of his gun were sold to 'the colonies', where he earned a good reputation as a maker of pigeon guns, in particular. The Cashmore family numbered sevearl gunmakers, as was common in the Birmingham trade.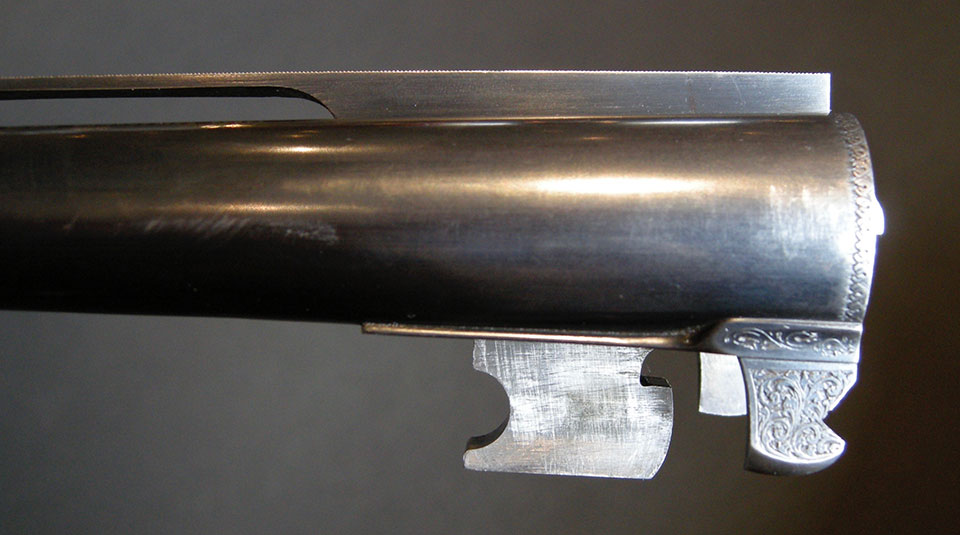 There were two William Cashmores who ran the businesss, the founder was succeeded by his son, who was born in 1857. This gun appears to have been made after 1925.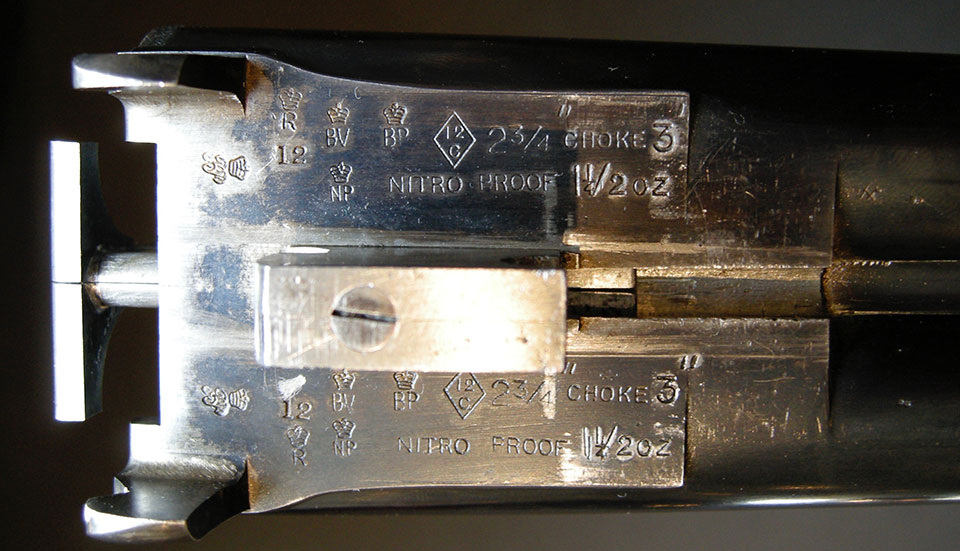 Originally proofed for 2 3/4" cartridges, the chopper-lump barrels have been re-proofed for 3" nitro. In fact, the model designation for this gun is 'The Nitro'. It was mostly sold in Australia, where it enjoyed a good reputation as a solid performer in live pigeon trap shooting competitions.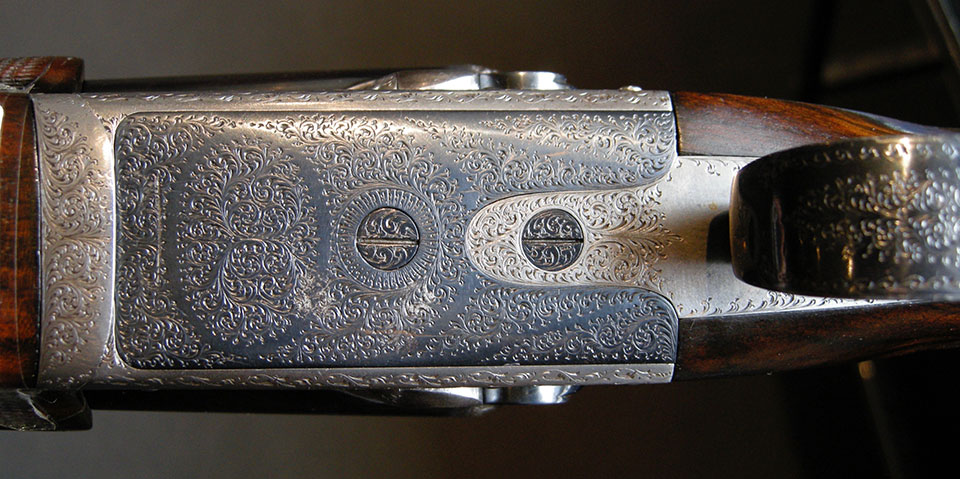 While unconventional in form, this Nitro is fully engraved (some were very plain) and fitted witha very well figured stock, drop-poits and fine chequer. The action has a 'fancy back' and the hand is a semi-pistol grip..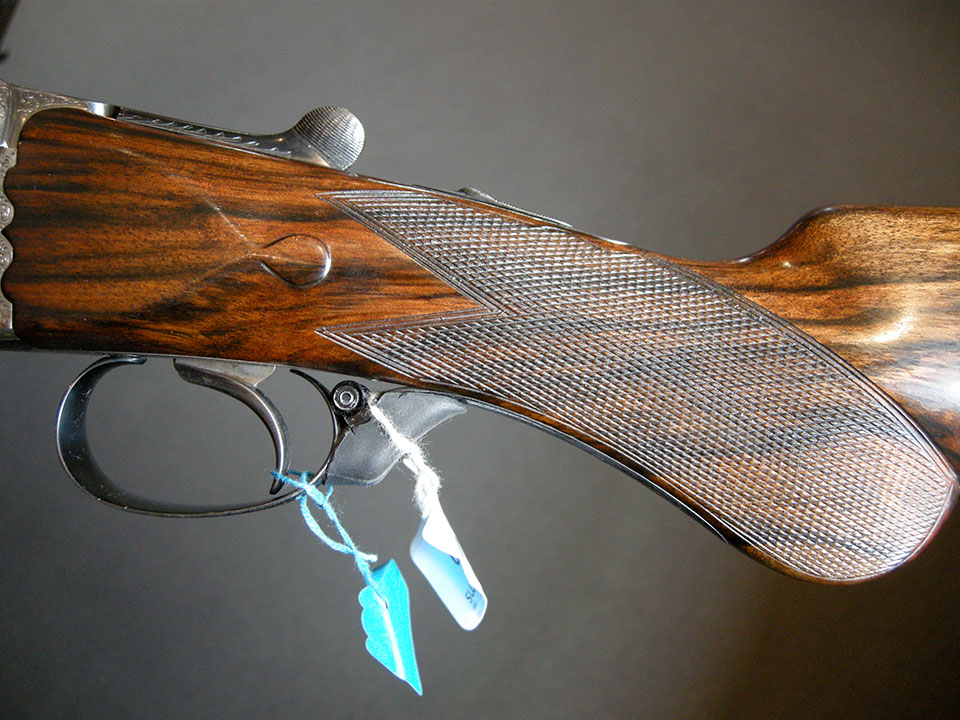 Cashmore's 'Nitro' was based on the 1894 Mills patent (No.19300) and while its ingenuity may please some readers, self- identified 'Most Devoted Cashmore Student', Dave Lindner calls it 'an abhorrent abortion of a thing'. What do you think? Beauty or beast?
Published by Vintage Guns Ltd on (modified )