"We were in Kenya, at first light, on our way to the lion blind; I was with a client and his lady companion. We must have got there early and surprised them, because, as we drove up, we saw people in the bush.
They began firing at us, with AK47s, as our Land Cruiser approached. I was hit in the knee and the client took a bullet in the teeth, which lodged in the skin behind his neck. His lady companion was also hit in the face. Now, I can't remember any of this, but apparently, apparently, I pulled the lady out of the Land Cruiser and pushed her underneath it. However, I do remember looking at her face, all covered in blood, and at my knee, which was in a bad way; and that's when I lost my sense of humour.
I told my driver to pass me my 7mm. Then I took a few shots".
This was one of Danny's stories around the campfire when we hunted together in Tanzania, back in 2015. One of the last of the old-time safari guides, this picture shows Danny McCallum with his Watson Bros .475 No.2. Danny has hunted all over Africa during a long career dating back to the 1960s and is one of the great characters of the hunting industry.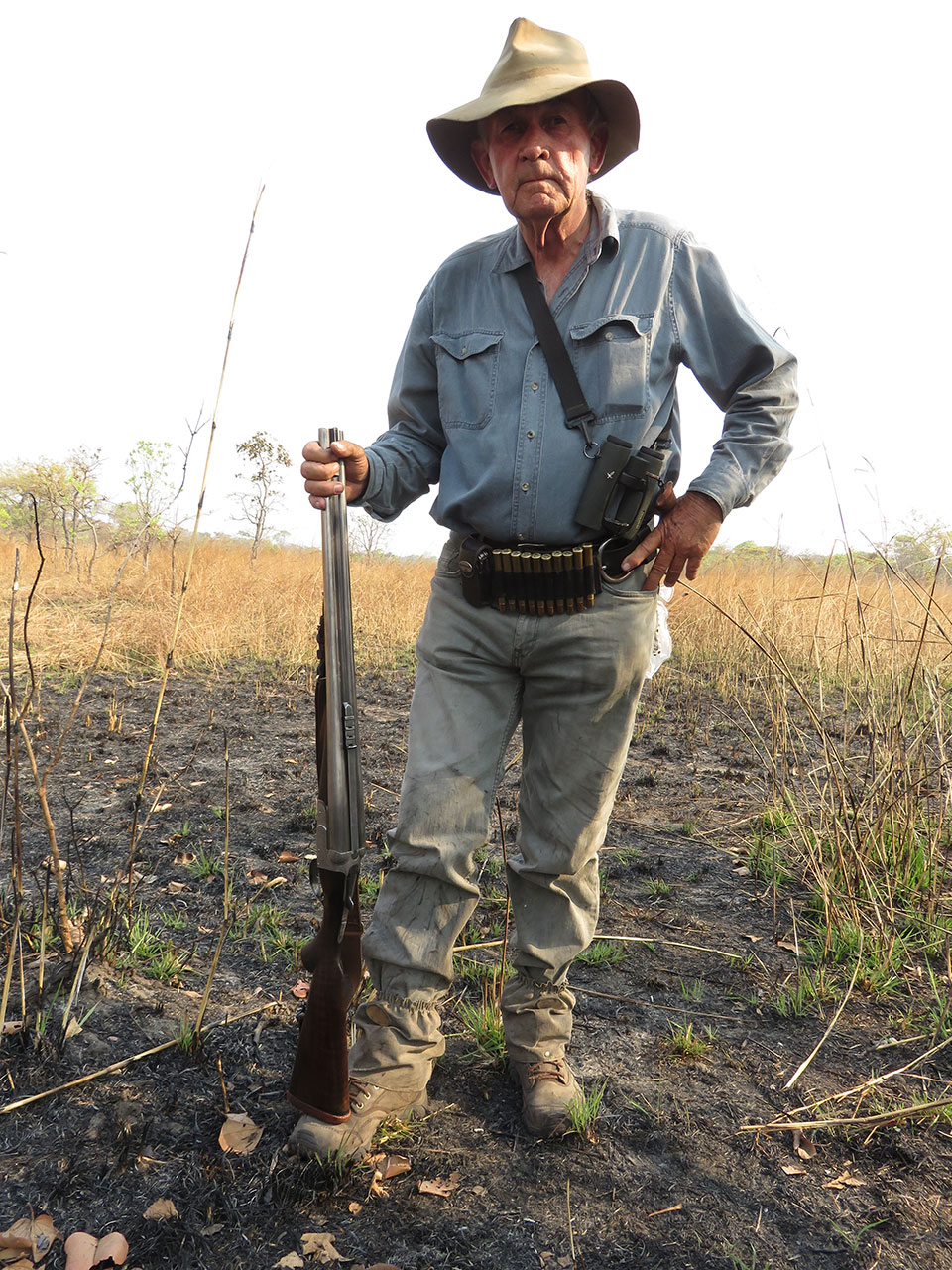 Published by Vintage Guns Ltd on