Paul Roberts once owned Rigby and built a great many rifles for the company, as well as running a thriving business dealing in older double rifles and converting obsolete calibres into those for which ammunition is readily available.
Paul became involved in the gun trade at an early age and enjoyed numerous adventures in India in the 1960s and '70s buying up the collections of the maharajahs when political changes robbed them of their hunting rights and their licences to hold large collections of firearms.
A youthful taste of African safari created an addiction that Paul gladly fed during his lifetime, experiencing the last years of affordable hunting in the great open expanses of wild Africa. But for good fortune and straight shooting, his brushes with elephants and leopards could have ended his story prematurely.
Fortunately, Paul survived his close encounters and was happy to join Diggory Hadoke for an interview, which shines a light on many aspects of gun making, hunting and history, which viewers will certainly find interesting and often amusing. Unfortunately, due to over one thousand hate mail messages and credible threats of death or injury, from anti hunting agitators, Paul has asked the link to be removed. The film remains in my archive for future reference.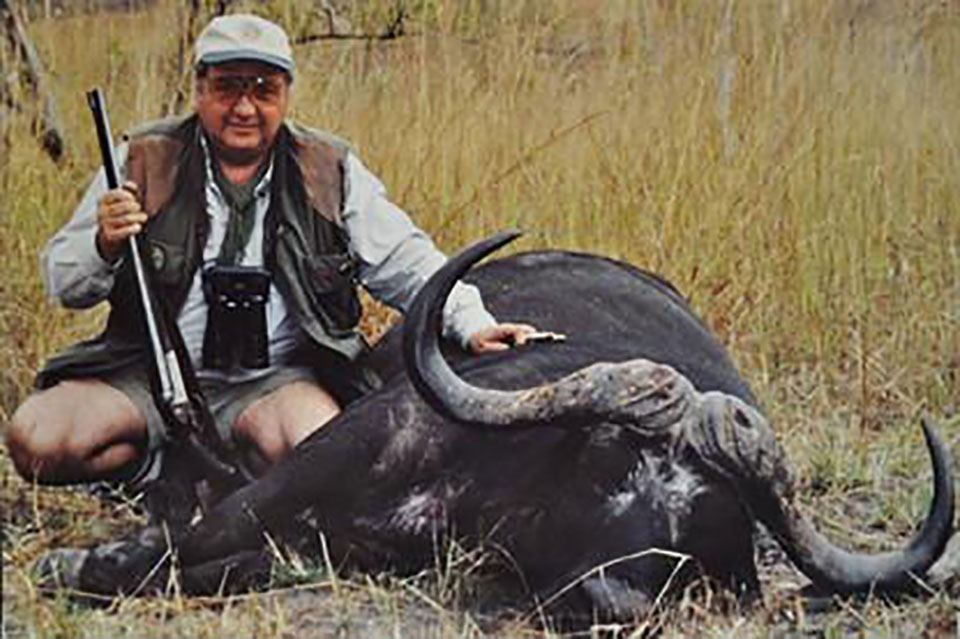 Published by Vintage Guns Ltd on