The gun photographed here may be by F.T. Baker and the monogram on the bottom of the bar may denote it to be his best quality work but the key features must be attributed to another man.
That man is Joseph Needham and the gun he devised in 1874 was ground-breaking in several ways.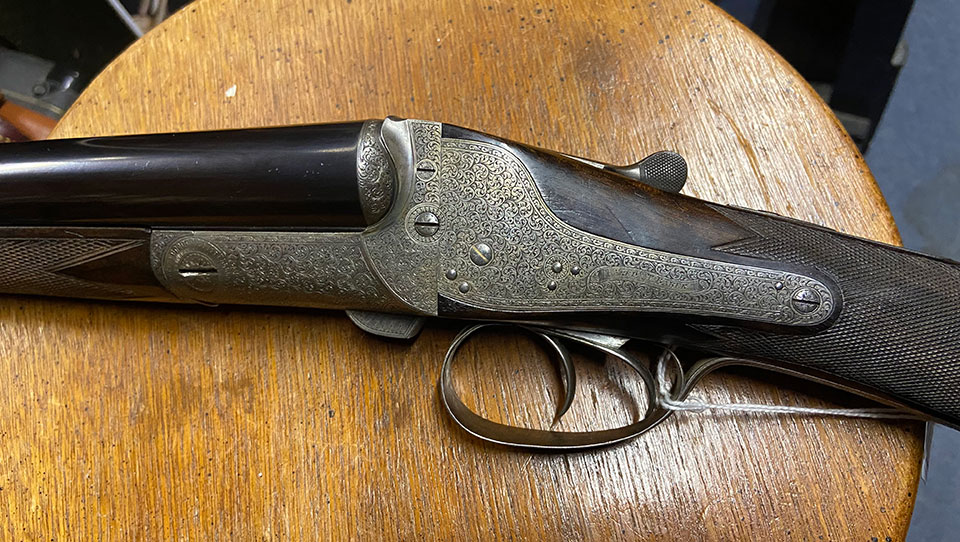 Joseph Needham was a gunmaker from Birmingham, who was trading there in the 1840s and moved to London premises, in Piccadilly, in 1851. He clearly had a thriving business and a great mind, which he applied to the principal task facing mid-Victorian gunmakers. That task was how to make breech-loading guns more efficient, faster and safer to operate.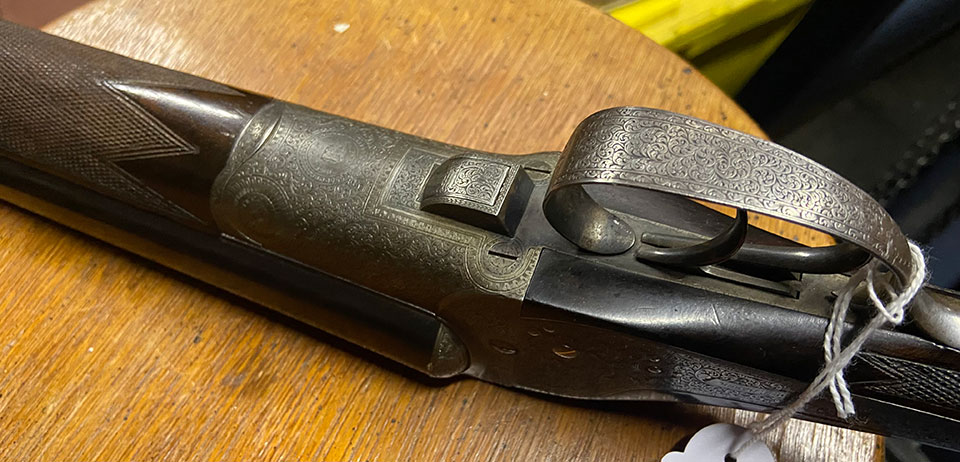 Needham had already patented a hammerless gun (patent 184 of 1852), but it was not a hinged barrel type, so is usually overlooked as something that got lost down a blind alley. We now consider the Murcott patent of 1871 to be the first successful hammerless breech-loader.
Needham, however, was still to make a huge impression on the forward direction of sporting gun design with his 1874 patent No.1205, taken out in April of that year. With it, he introduced the split ectractor, enabling independent manipulation of the cartridge in each barrel, the cocking of the gun by using the fall of the barrels as a cocking lever and the automatic ejection of the fired cartridge.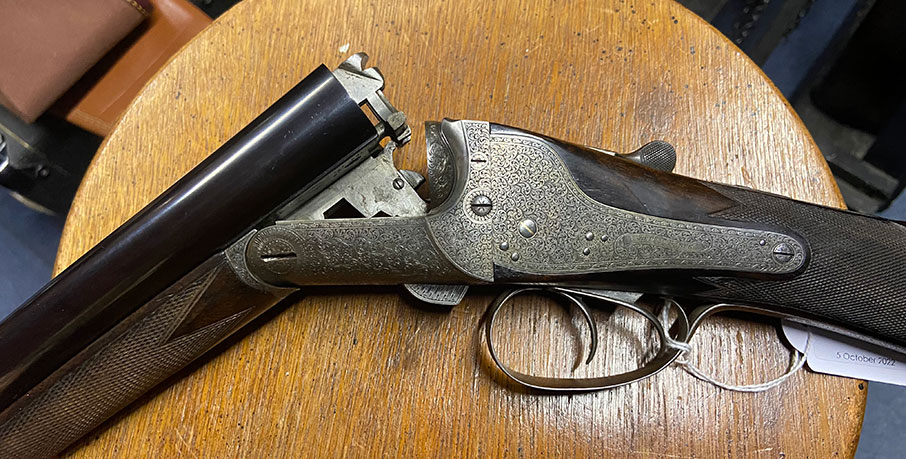 While considering these achievements we must remember that the Anson & Deeley patent for the 'boxlock' was not to emerge until May 1875: a full year later.
Needham's ejector work is unlike most modern guns, which have ejectors housed in the forend. The biggest influence he had was on W.W. Greener, who bought Needham's firm upon his death and carried on the principles Needham established in creating the 'Self Acting' and 'Unique' ejectors used in his own 'Facile Princeps' guns.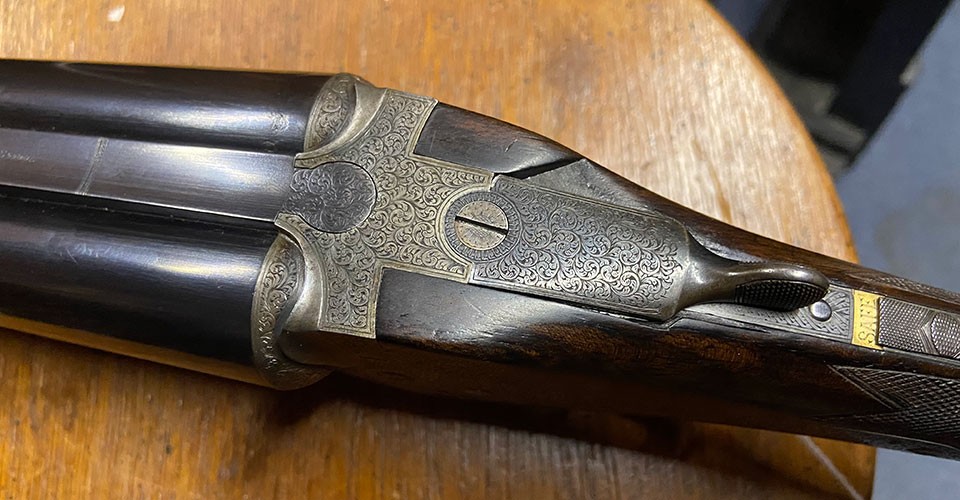 This particular gun, by Frederick Thomas Baker (No.6769) has 28" Whitworth steel barrels and remains in remarkably good condition. It is, as I mentioned earlier, of best quality.
It has a top-lever action with a bolted doll's head rib extention. While its elongated back-locks and the lump under the bar, along with the squared-off fences and action, look decidedly old-fashioned and unlovely today, it is a wonderfully functional forebear of the later sidelock hammerless ejectors which were to grow from this working concept initiator.
Few today remember Joseph Needham but he is arguably as great a contributor to the form and function of the modern sporting breech-loader as Beesley, Greener or Anson & Deeley.
Published by Vintage Guns Ltd on (modified )