Sometimes labels adorn the outside of gun cases as well as the inner lid.
These are generally storage labels, applied when a gun is taken in for that purpose. It was once common practice to return guns to the maker at the end of each season for inspection, service and storage until the following season. This is from the case of a Henry Atkin side-lock and the address 27 St James's Street, where the company was first located in 1952.
By this time telephone numbers and telegram addresses were being widely applied to labels and letter-heads. This address was Atkin's last as an independent firm, as it became part of Atkin, Grant & Lang in 1960 and moved to Bury Street.
John Norton-Griffiths, whose name appears on the label was an MP and decorated soldier during WW1 but he died in 1930. None of his children were called John, so the addressee is a mystery. R.N.A.S Culdrose in Cornwall is a Navy helicopter station, established in 1940.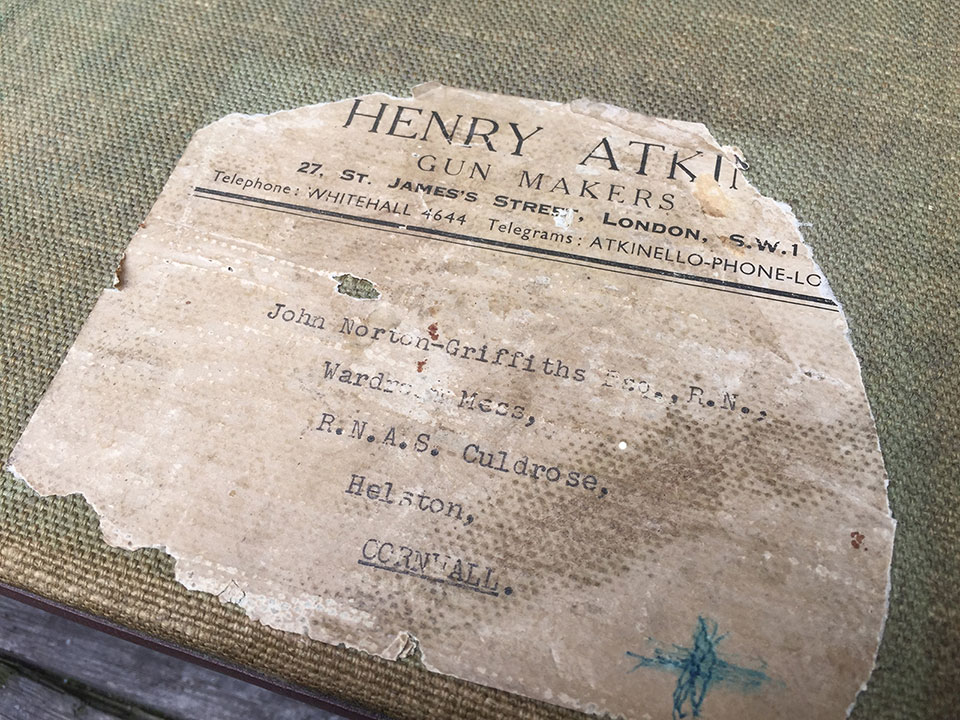 Published by Vintage Guns Ltd on (modified )