With gifts often come eccentricities. Rashid El Hadi's gifts lifted his engraving work to heights few achieve and his eccentricities ensured his path through life was not a smooth or easy one.
In January 2021 his, once-bright, flame burned out, leaving a body of work that will stand for all time.
Rashid was related to another great engraver, Malcolm Appleby, who encouraged him to look to the gun trade as an outlet for his artistic talents. This he did with spectacular results. He originally worked for John Wilkes before moving to freelance work, which brought commissions for Rigby, Holland & Holland , Purdey and Peter Chapman.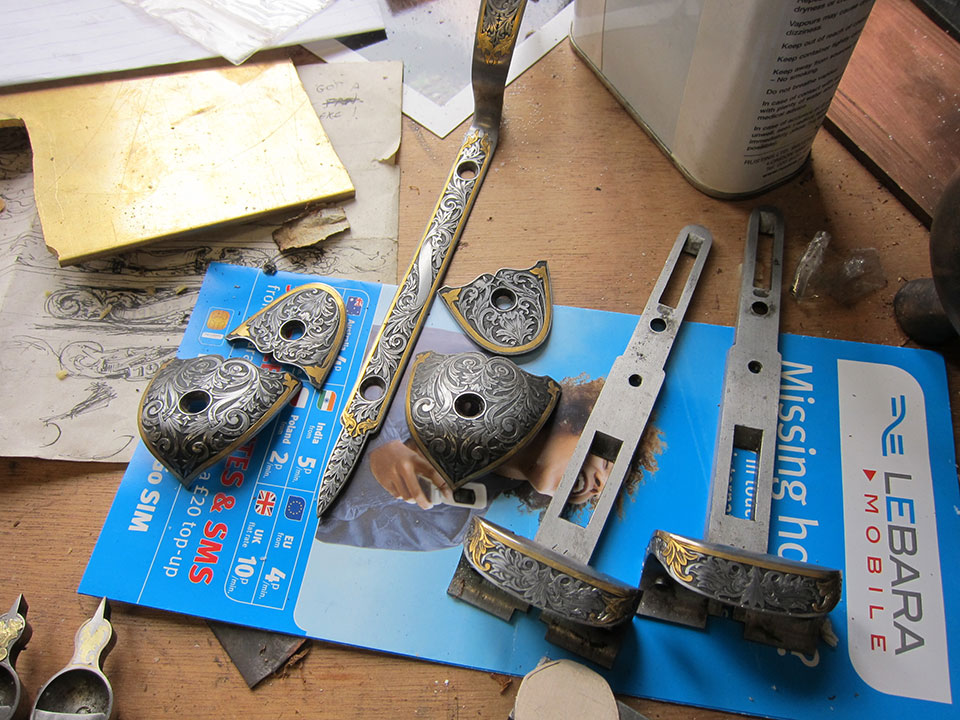 I did not know Rashid, I met him only once, about a decade ago, when he had a workshop at the Westley Richards factory. From there he created some masterpieces. 'Special Projects', his old boss, Trigger (Anthony Alborough-Tregear), calls them. An exquisite mix of carving, cutting and inlay of precious metals typifies his work, but he was as adept at game scenes as he was at stylised scrolls.
Rashid's work can be found on guns from most of the major British gunmakers. Trigger called him "The most artistic and creative person I have ever met".That is some compliment, when one considers the craftsmen Trigger has worked with over the last twenty years.
His first work for Westley Richards was in 1994, called the 'Hummingbird Gun', which he engraved form a beach house in Australia! It turns out he didn't do much engraving that year so Simon Clode brought him back to England and that,as they say was the start of a beautiful (if sometimes stressful) relationship. In all Rashid completed perhaps twenty guns for Westley Richards.
No boring workaholic, Rashid was a notorious socialiser who enjoyed an exciting life, mixing with people from every level of social strata from rock stars downwards. Ask different people who knew him and they will all have a story to tell about Rashid El Hadi. Few of them are repeatable! These stories die with him, I'm afraid.
What lives on, in perfection of artistry on metal, is his legacy of work; which gun afficionados will marvel at for as long as men appreciate the best in gunmaking and the ability of engravers to lift the sporting gun to functional art form.
Rashid's body of work is truly unique and I consider myself fortunate to have had the pleasure of meeting him and discussing his work when he was at his peak. I met a true master of his art that day.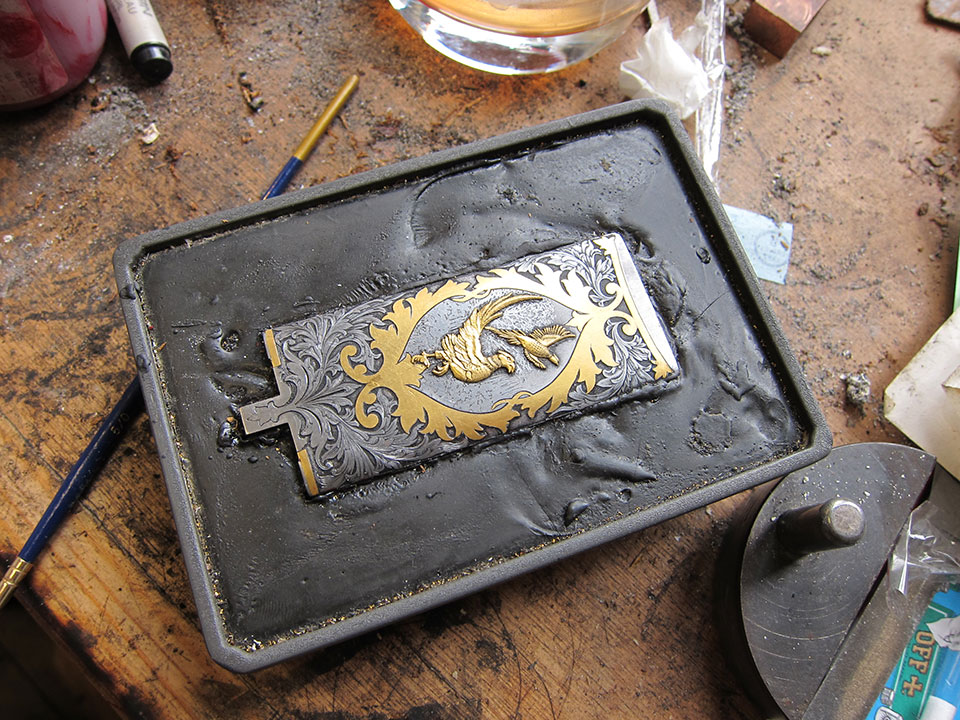 Published by Vintage Guns Ltd on