Once a year, friends and customers get the chance to come and stay with us at Caynham Court, drink good beer and wine in (mostly) moderation, talk guns and hunting and take part in some traditional driven shooting on Shropshire estates, a short drive from the house.
For 2022 we took the first week of November. This seems to work best for our American friends, as it does not interfere with their Thanksgiving preparations. The team in 2022 consisted of two New Zealanders, one Canadian, a Brit and five Americans. Four wives came along for the ride.
We began the week by collecting everyone from their London hotel and driving up to Stratford-on-Avon, Shakespeare's town, and having a feast of local meat and some delicious deserts at Mike Robinson's famous restaurant 'The Woodsman'.
After lunch we headed for Shropshire, where the bags had already been droppped and placed in rooms. A few drinks, a light supper and off to bed in good time, so that we would be rested for shooting the following morning.
Our first shoot was Rorrington, where the birds flew well and the rain held off (in fact we were very fortunate with the weather all week). Everybody got into the swing of things and an enjoyable day was had by all. It was pleasing to see all but one of the Guns shooting with a British side-by-side, several were even using hammer guns.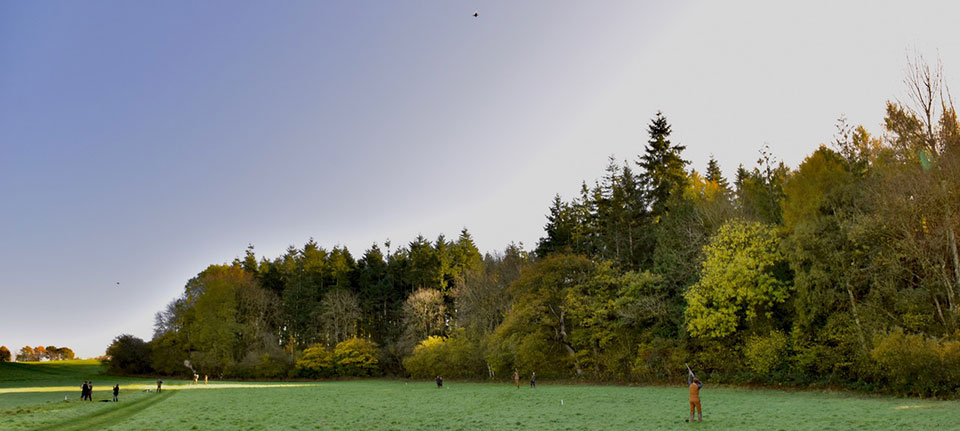 I find that shooting day after day without a break is not the best way to organise a week. A break to re-focus is welcome, the chance to do and see something else makes the trip more interesting.
To that end, we visited the historic Birmingham Proof House to learn about the history of gun proofing, as set out in British law, hear some stories of old Proof Masters and learn about the current issues they are facing.
The museum is fascinating, filled with relics of our gun-making past, including an impressive collection of guns, rifles and obsolete cartridges.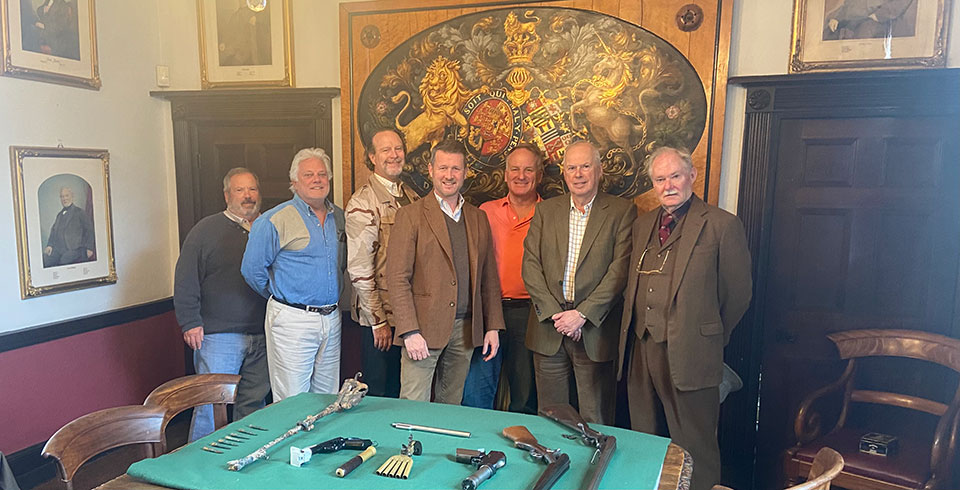 The second day out was at Delbury Hall, a great local shoot, which showed super birds in spectacular scenery. This second day of driven shooting was testing some of our guests, many of whom only get to shoot driven birds once a season, so the next day's activity was a very welcome addition.
We travelled north to the West Midlands Shooting Ground for some expert tuition on high, driven pheasants.
Even the more accomplished shots learned something and took their improvements with them to the next shoot, which was at Lydham. For this we were joined by J-P Daeschler of John Dickson & Sons.
J-P showed us some of Dickson's latest projects, including a massive single 4-bore MacNaughton re-build project, and shot well with his personal round-action.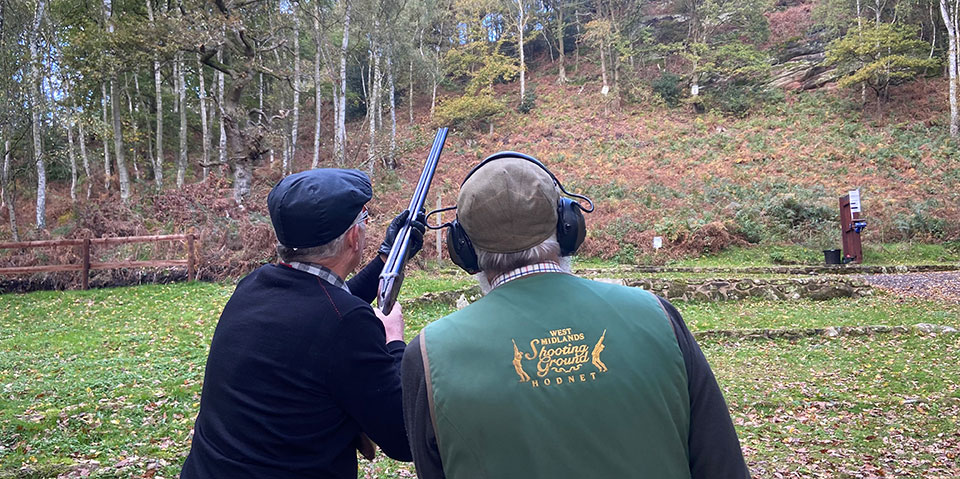 Catering was handled ably by our in-house chef Andy Thomas, who many of the guests knew from previous trips. He got the balance just right between interesting and un-fussy, using prime local ingredients and providing good variety.
With a three-course lunch and a three-course dinner every day, plus elevenses and snacks, in truth we were a little over-fed! Nobody ended the week lighter than they began it, that is for sure.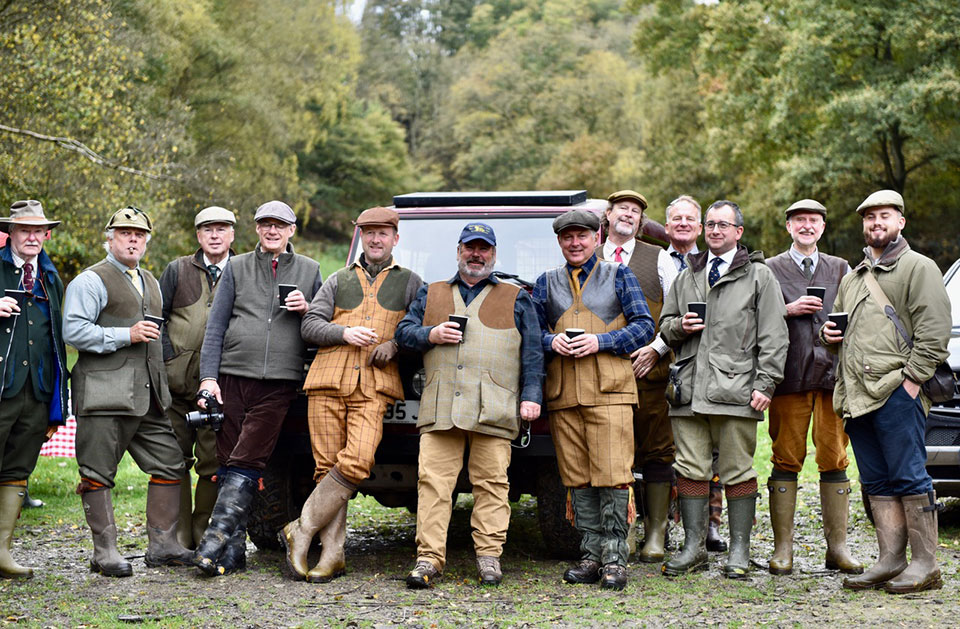 The shoots we select are all within an easy drive of the house and are noted for their sporting birds and traditional organisation on discreet, private estates.
Bags were consistent on all four days, with two hundred and thirty-something birds reported each evening by the respective game-keepers. Shot count was also consistent, with between 1,000 and 1,300 shots per day for the team.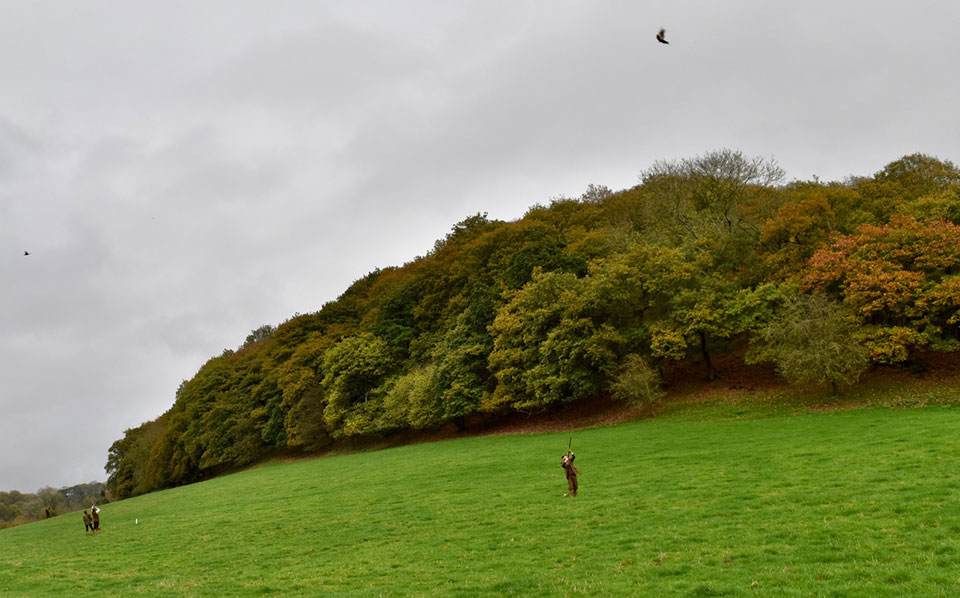 Among the historic shotguns in use during the week, we had a 16-bore Stephen Grant side-lever hammer gun, a Purdey hammer gun, a pair of Boss sidelocks, a Lang sidelock, an Asprey 28-bore sidelock, a Manton 20-bore sidelock, a pair of W&C Scott boxlocks and a Grant top-lever hammer gun.
It was lovely to see so many traditional British guns in action.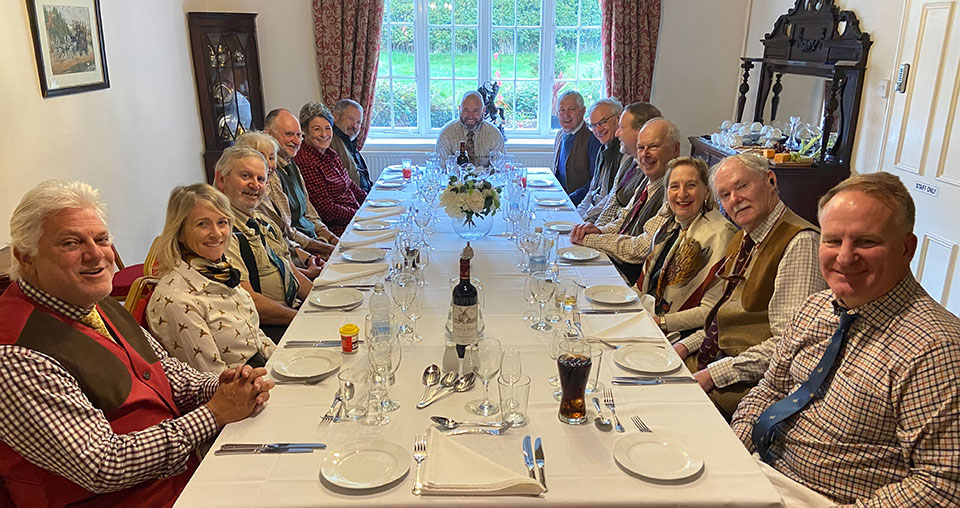 Our final day was at Gatley Park, the estate of our local Member of Parliament and one of my favourite shoots.
Great fun was had and good birds were shot. It was nice to see a new young lad take charge of the Gun line for the day; the 'keeper's son, Noah, who did a good job on his first time with all that responsibilty.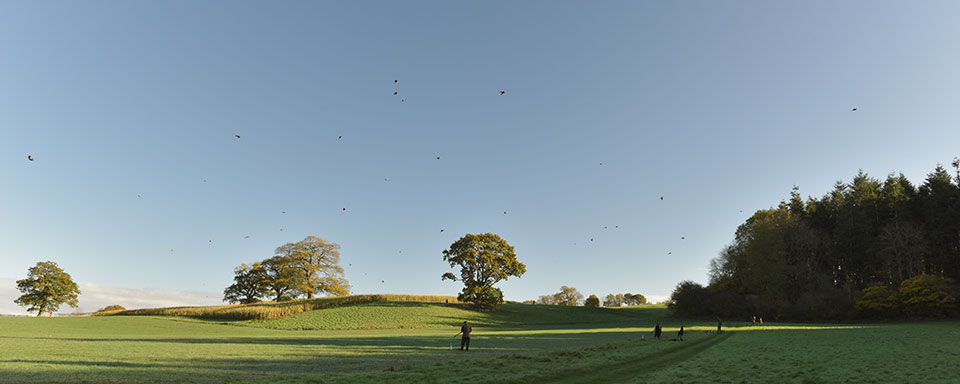 For those not accustomed to the formal, driven shoot in Britian, there are some rules that are useful to lear in order that you and your fellow Guns enjoy the day to its full potential.
Driven shooting is laden with tradition and custom but the main focus is on having fun, testing your skills against sporting birds in beautiful surroundings and getting to use your guns in circumstances identical to those for which they were designed, all those decades ago.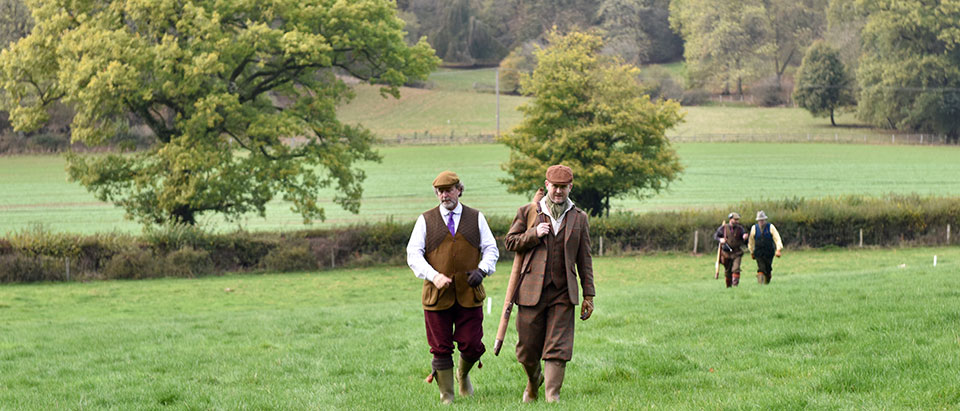 Traditional attire is all part of the day. It was a point of some embarrassment (and not a little ribbing) that on one occasion I was so focussed on making sure every gun was packed, along with sufficient boxes of the different ammunition required, that I forgot to put on my tie before we left!
A sin that deserves severe opprobrium. Wearing a tie to shoot driven birds is a tradition that acknowledges the respect due to the birds, the 'keepers, the beaters, the estate and all that goes into making the day possible and special.
Some will substitute a tie for a cravat on early season days, where the heat is a factor, which I think is acceptable, but, as a rule, don't be like me and turn up looking like (as Kiri observed) "an out of work Victorian chimney sweep"!

With the dust settling on the 2022 party and Christmas nearing, thoughts naturally turn towards 2023 and plans begin to formulate on the exact itinerary for the next event.
The calender suggests it will run from November 6th-12th next year. We expect several repeat visitors but there should be some spaces for new friends to join us and become part of our little shooting family.
Published by Vintage Guns Ltd on (modified )