Boots or wellies? The right decision for a shooting day depends on the boots, the wellies, the terrain and the weather.
I have to admit that I think a traditional tweed shooting suit, with plus twos, woollen socks and a stout pair of leather boots looks better on a driven day. It just does.
Wellies give the tone of a tramp around the farm on a walk and stand kind of day but when you are there to stand at a peg and shoot birds, boots are more fitting. That's just my opinion.
Hot weather and rough terrain also demand leather boots; be that walking-up game birds in Africa or climbing the hill in Scotland after red stags. During my lifetime as a shooting man, I have settled on wellies when they suit the job and boots when they do it better.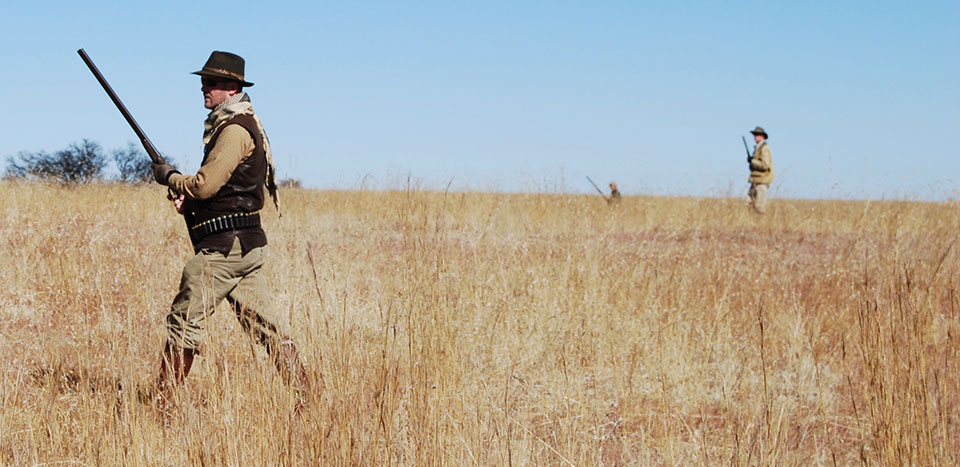 I'm something of a traditionalist and my favourite boots are by Hoggs of Fife; branded as the 'Rannoch' model. The Rannoch has been in production for over twenty years.
Made from Veldtshoen, zug-grain, leather with a leather lining and insoles, and a tough, commando sole, they look smart and feel quality right out of the box. The upper has a stitched-in tongue and is double stitched, with a waterproof mid-ply, at vulnerable points.
Hoggs claim the Rannoch is 'tough and reliable whilst being flexible and comfortable'. It is available in full and half sizes, made in a wide fitting, so thick socks can be worn ( I wear a thin nylon under stocking with woollen shooting sock over that) and one colour only, which is dark brown.
The boot is manufactured in Northampton, Britain's traditional home of bespoke boot and shoe making, especially for Hoggs.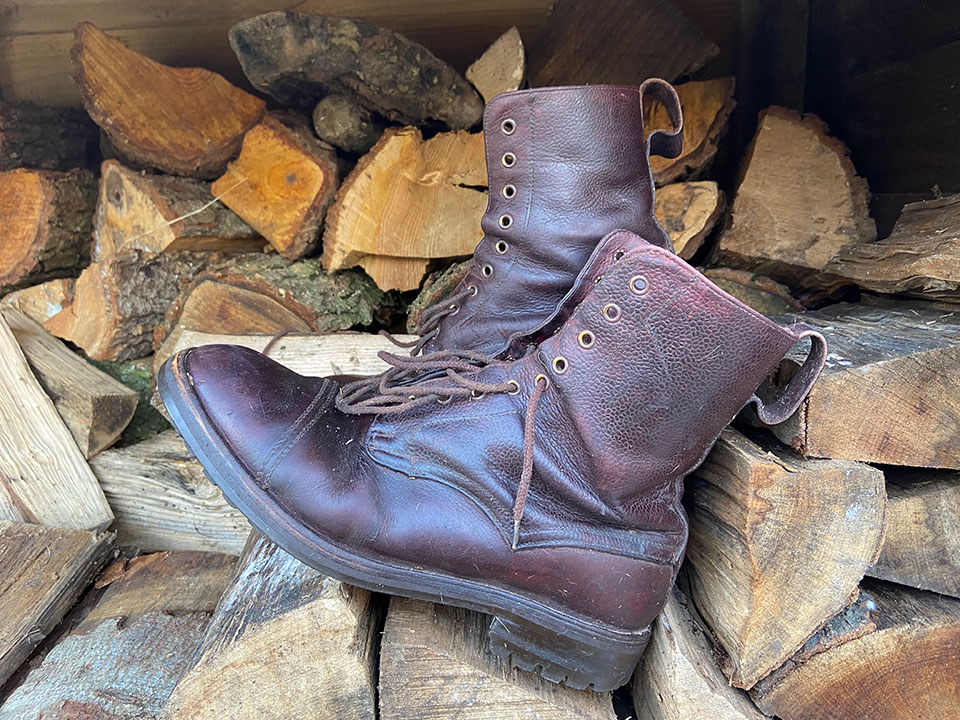 I bought my first pair of Rannochs in 2002. I remember the soles were so stiff that initially, I had to rock back and forth rather than try and flex them, but they softened nicely with use, the leather insoles moulded to my feet.
care for leather goods is something of an occasional ritual in front of the fire
They provide excellent grip, protection and comfort. To keep them waterproof, I use polish and keep them well coated in Renapur, which makes the leather supple and repels moisture. The downside of leather boots is that they need to be rinsed-off after use, dried out in an airy room and then polished or treated with a balm. In today's maintenance free world of gadgets, some people may find that a chore too far. For me, care for leather goods is something of an occasional ritual in front of the fire with the rugby on the TV.
The Rannoch costs £299, which, given the £275 cost of Dubarry boots or the £300 plus for top-line Le Chameau wellies, is not pocket-busting; especially as they are proven to out-last both by years. In fact, they are practically indestructible if fairly well cared for.
I own two pairs, the first accompanied me to Africa on five occasions, hunting elephant in the Okavango Delta every day for three weeks, spending the same amount of time in Tanzania, in equally demanding conditions, and on annual bird hunts to South Africa, walking miles every day. They have been up the hill at Blair Athol and on the grouse moor at Fasque, as well as tramping untold hundreds of miles in a beating line or standing at the peg.
I have worn them so much they feel like a part of me; and they are tough. They are still on the original soles, though I confess they are no longer sporting the original laces. Why then, someone asked, did I buy another pair in 2017, if the old ones were still so good?
The honest answer is that I was afraid they would get discontinued and I'd never be able to get any more. The second pair was an insurance policy.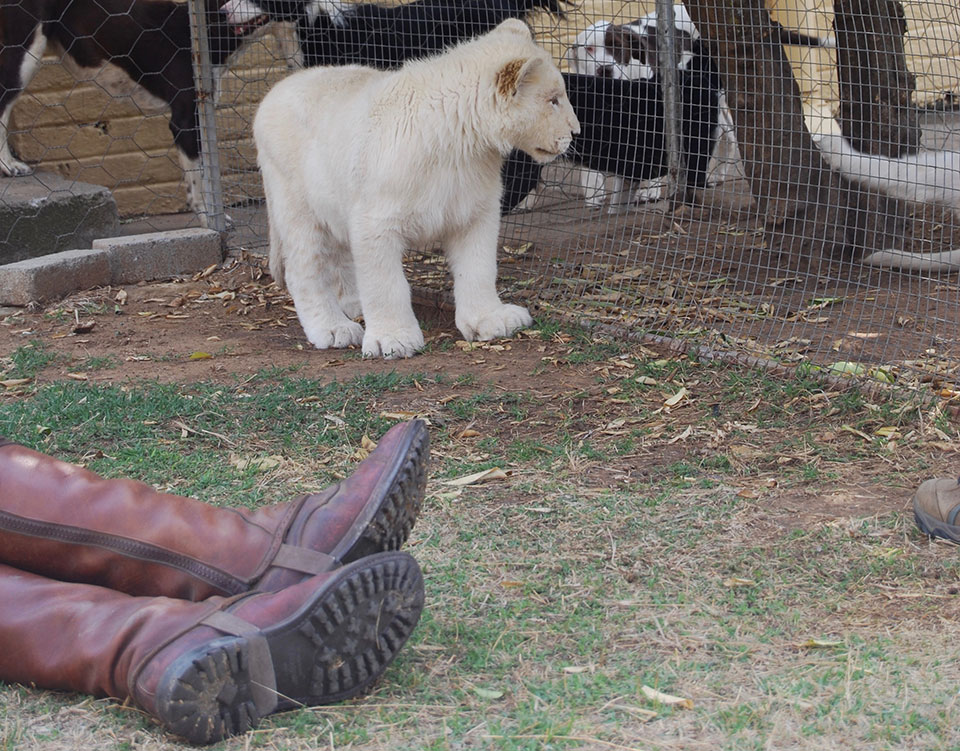 However, the boot changed slightly in the fourteen years between purchases. The new boots have a higher tongue, which is fully enclosed, providing deeper waterproofing, enabling almost mid-calf wading without getting soggy socks. They were also less stiff when new but in all other respects they are identical and just as comfortable and hard-wearing.
No matter how wet I get them, they hold their shape and remain comfortable. Wet feet in leather boots and woollen socks somehow remain pretty warm, while you are walking. I wear them on the hill in preference to wellies and even walking for hours in wet conditions, remain blister free. They are also silent, no squeaking, which is essential for stalking.
For Africa, or hard ground stalking, it could be argued they are a little hard-soled, not as much feel as soft-soled boots might provide, or as quiet under-foot as a pair of Courtney boots, for example.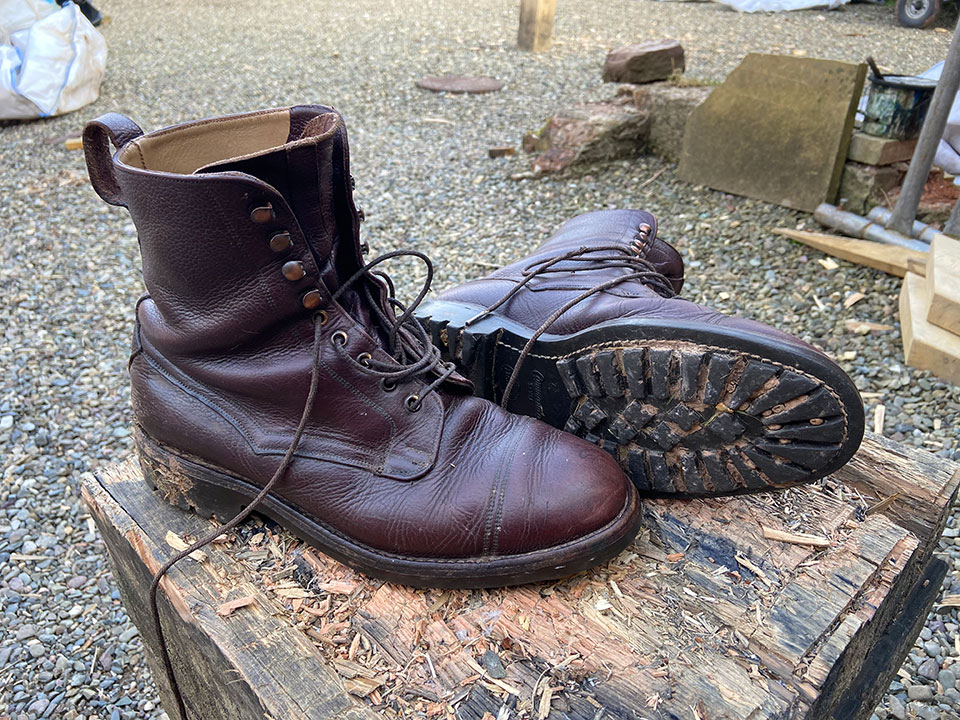 There are more high-tech boots available and boots that are more water-proof but the Rannoch is a brilliantly traditional boot that looks smart while being tough and capable.
On current form, their life span should be well in excess of thirty years of regular use, if not fifty! I'd say that makes them a bargain.
Published by Vintage Guns Ltd on