"This used to be great place to work, it had a real buzz and there were barrels and actions in boxes awaiting work all over the place, now it is empty and dirty and depressing".
These sombre reflections on the current state of one of our great gun-making firms came from the mouth of a long-serving gunmaker, who has now made the decision to move to freelance work, having been an employee for decades. He went on, 'There are no orders, literally none, it is really depressing".
Orders are reportedly less numerous than necessary to keep everyone happy at another big firm. Even the companies that have full order books and healthy balance sheets are aware that the sky is becoming dark with a sense of foreboding. Too many factors are combining to exert pressure in this vulnerable industry at present. The general feeling among those making decisions about the future is that we are in for a rough ride.
We see a response to this in slicker advertising campaigns, social media messaging of a level of sophistication above anything the gun trade has done to date appearing in our inboxes and facebook streams. This is all positive action in the face of a multi-pronged attack which includes Brexit-consequential import and export barriers and increased costs, COVID-affected business confidence and post-furlough payment adjustments to incomes and business viability.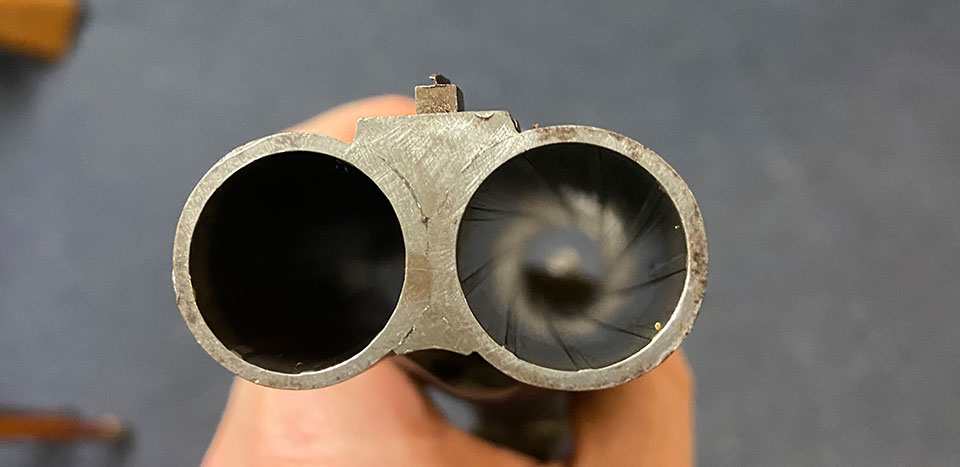 International sales have always been a big factor and international trade currently looks nervous and chaotic, with broken supply chains, high fuel and material costs and volatile swings of confidence and frustration in many sectors.
Gauging the real state of our industry is never an easy task. It never has been. It is everybody's interest to tell the world that business is good, that orders are forthcoming, that the latest model is a success. But Gun-making has ridden the rollercoaster of economic fortune for the last century and a half.
The 1930s were testing times, with many famous firms reducing their labour force and moving to three-day weeks. The 1970s was a period of mind-boggling inflation, with best guns being delivered after a two or three year production period.
Prices at the time of ordering were half what they were at time of delivery so customers were doubling their money by selling their new guns at auction for twice what they paid in the showroom the month before.
I get the distinct impression from my conversations with those at all levels in the trade that right now it feels like many businesses are circling the drain hole and that a rapid descent is awaiting those who do not respond with adequate vigour.
One dealer told me English guns are being traded-in for steel shot ready over & unders in large quantities. That may be the case but these trades are not funnelling their way into auction catalogues in quite the flurry that some predicted when the lead ban was first signalled. That is not a bad thing: a stable trade with gradual shifts is preferable to volatility and big direction changes.
Holt's sound cautiously optimistic about the next sale, with some interesting lots already in and new consignments making their way back to Norfolk from all four corners of the Kingdom this very moment. The sales figures from the September auctions ended up topping 1.4 million, once all the bits and pieces and after sales were added up. This figure is at the top end of what Holt's have historically achieved.
The reaction to the lead shot issue is swinging to and fro. From panic and resentment to denial to excitement as lots of new products appeared in quick succession, to disappointment with some of those as some did not live up to their promise in practice. The situation is constantly updating so expect more of the same for some time to come.
Objective data is hard to fathom, leaving anecdotal evidence as the measure of success in the minds of many shooters. Take Bioammo 'Blue' for example. I spoke to three different people who have used it - two were very complimentary and one was very disappointed. I have a slab waiting my first driven day and I will make up my own mind when I have given it a fair go.
What the market really wants to hear is that a reasonably cheap, equally effective and readily available alternative to lead and plastic has arrived and we can go back to 'normal' without having to stress about the complexities of choosing special ammunition for every different gun we own.
The trouble with these ad-hoc trials is that we tend to fall victim to our own failings and biases. If we are sceptical about a new load, we may be inclined to put a 'bad day at the office' down to the ammunition rather than ourselves and slate it to everyone who asks.
This already happens with perfectly good lead game loads. How often have you heard someone decry his 'useless' cartridges that he 'can't get on with' when you have shot those very same cartridges with plenty of success for a couple of seasons? Meanwhile, external factors add to our woes.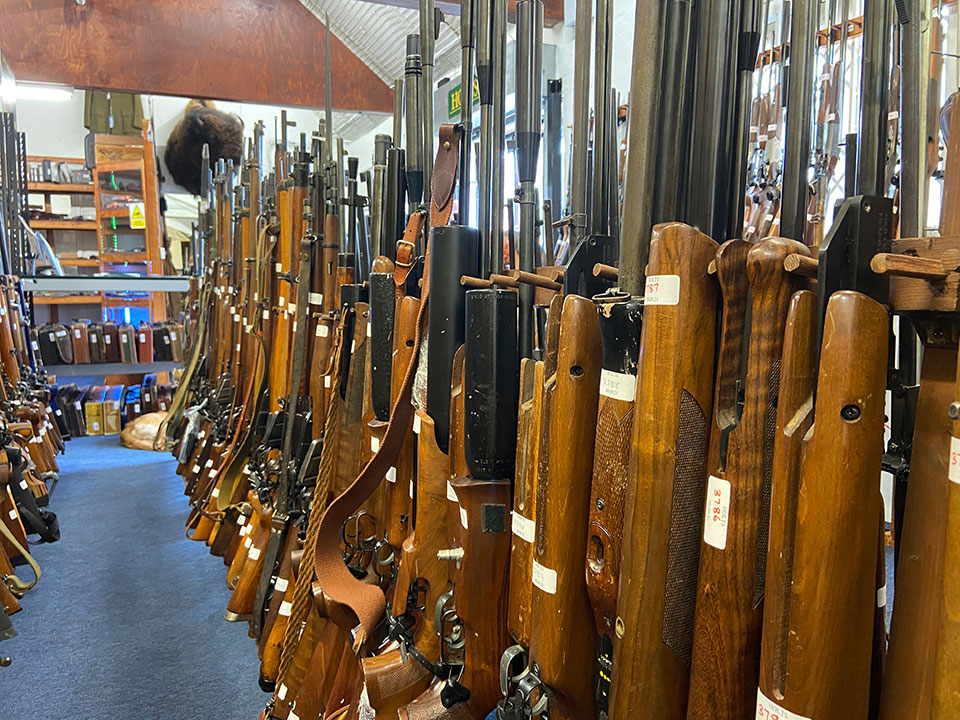 The 'nightmare' (according to one auctioneer) import and export complications caused by Brexit have created serious delays and many auctioneers have had to adjust their advice to customers about the time it takes to get a consignment in to a sale and how long it will take to get a purchased item exported to a new home on the Continent. Currently that figure is three months.
Regardless of problems, we do have some sales to look forward to. Bonhams have one on November 25th but the catalogue is not yet showing. There is a sporting gun auction at Wilson55 on the same day and one at Stroud Auctions on 3rd November, each has one or two items of interest among a lot of lower end guns that will need a good inspection to bid on with any confidence.
December 8th brings Gavin Gardiner back with his last auction of the year. He is still accepting consignments and will, once again, hold his sale in Pulborough in West Sussex rather than his old venue in Bond Street.
I wonder if London has lost its shine as the place to display guns for auction. Bonhams still do so but with Holt's and Gavin Gardiner now delivering the entire process from the provinces with no apparent cost in terms of sales figures, I doubt we will return to the frisson of the sale season in London as it was back in the early 2000s, when every viewing was a hotly anticipated social event, enticing large numbers of trade and public buyers interested in investing in what appeared to be a strongly inflating sector.
Despite the pressures, the trade fights on. It is so multi-facted that the misfortune of one often becomes an opportunity for another. The strong will survive.
Published by Vintage Guns Ltd on (modified )